In 2017, Fenty Beauty started a revolution in the beauty industry when they released a wide range of foundation shades, setting a new standard for makeup brands the world over. Now, Rihanna is set to break her own record by launching the anticipated Pro Filt'r Concealer in 50 shades. Yes, you read that right!
According to a product tutorial by Rihanna, the formula is easy to blend "like milk" and "dries down and mattifies eventually" without becoming tacky or cakey. That's good news for all dry-skinned gals who want to use liquid concealer.
And if that's not enough to make you excited, Fenty Beauty also announced the addition of 10 new shades to the Pro Filt'r Foundation line and eight shades of the Pro Filt'r Setting Powder. Plus, some new tools like the Powder Puff Setting Brush, Lil Precision Makeup Sponge Duo, and the Concealer Precision Brush will also be released as a supplement. Looks like the beauty world is off to a good start this year. All of these covetable goodies are set to launch on 11 January on sephora.com and fentybeauty.com.
Although it is without a doubt a good thing to have a wide range of shade options, it can be a bit challenging to pick the right match. It doesn't matter if you're shopping online or going to the store to test it out, finding the best match is still tricky. With that said, here are a few tips to keep in mind when shopping for concealer.
For the undereye area, choose a lighter shade
The rule of thumb when it comes to shopping for an undereye concealer is to pick a colour that's one shade lighter than your foundation. This will help subtly brighten up the undereye area and the shade can also double as a natural-looking highlighter.
For blemishes, match the shade with your foundation
For concealing minor blemishes, choose a concealer that perfectly matches your foundation. So if you know your Pro Filt'r Foundation shade, just pick the corresponding concealer. This may seem obvious, but there are some who still go for lighter or darker shades, both of which just highlight what you're trying to conceal. And for camouflaging acne, you can first dab some green colour corrector to ease the redness before topping it with a concealer.
Consider your undertone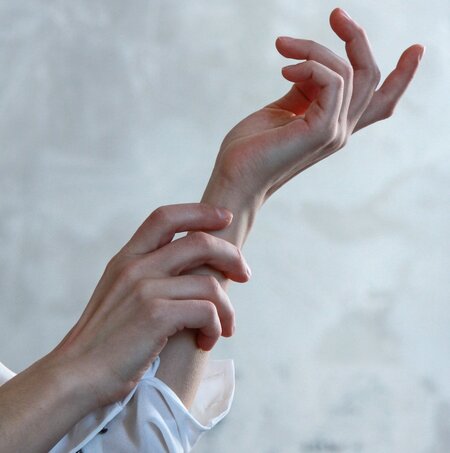 In case you're not yet familiar with your undertones, here's a quick recap: having bluish veins means you have a cool undertone, but if it has a green tint you're more likely to have a warm undertone. If you have both, you have a neutral undertone. If it's deep green, you're olive.
Not knowing your correct undertone can be disastrous. For example, someone with light skin tone and warm undertones may pick up a cool-toned concealer, which will result in an ashy look when applied. With the wide selections in the Pro Filt'r line, you'll be sure to find the right one. Just be patient!
(Cover photo from: @fentybeauty)