Rihanna is definitely striking the iron while it's hot as she releases another hyper-limited collection just over a month after launching her line, Fenty Beauty. The new collection will take you to a whole new level of over-the-top, glitter-drenched assortment that will launch your look into new dimensions. Are you already sold? Take a peek at the Fenty Beauty Galaxy collection — it's so out-of-this-world collection that you'll want to take it home.
Galaxy Eyeshadow Palette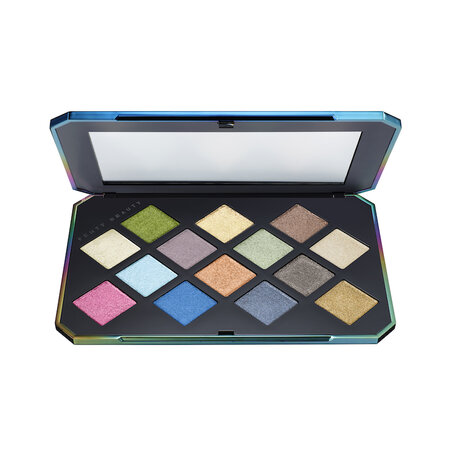 SGD82


This gorgeous eyeshadow palette from the Fenty Beauty galaxy collection features 14 magnificent, celestial-inspired shades ranging from sheer glittering topcoats to smoky, shimmer-drenched hues. You'll surely shine with these hyper-reflective sparkles.
Galaxy 2-Way Eyeshadow Brush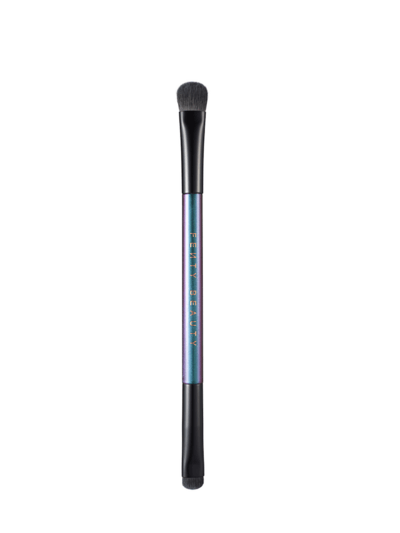 SGD36


Don't you hate it when your brush can't properly pick up the colour of your eyeshadow? With this dual-ended eyeshadow brush from the new Fenty Beauty Galaxy collection, you can blend and smudge your shadows seamlessly. The design and materials are said to be specially optimised for applying and layering glimmering shadows.
Eclipse 2-in-1 Glitter Release Eyeliner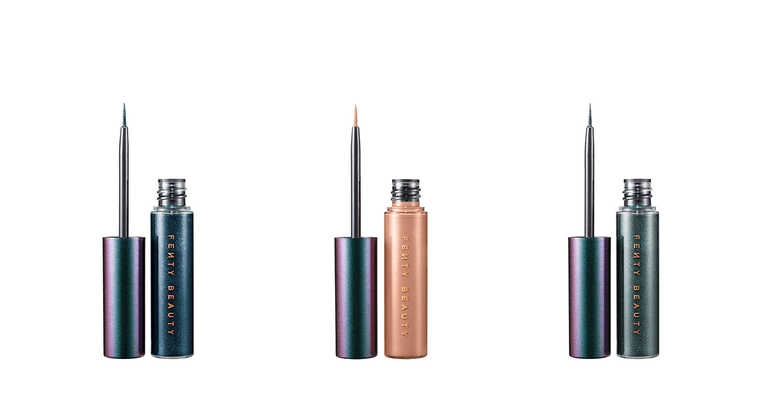 SGD30


Glitter or metallic? You don't need to choose because Fenty will give you the best of both worlds in the Eclipse 2-in-1 Glitter Release Eyeliner. With its revolutionary blend of intense pigment and pearlescence, you can choose your own finish from subtle metallic to full-on sparkle. The dry finish is a sleek metallic pigment that you can rub to unleash a magnificent glitter effect. See them in action below.
Cosmic Gloss Lip Glitter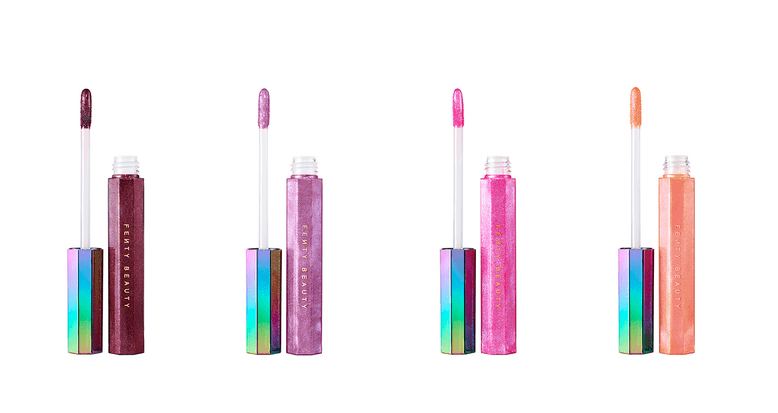 SGD28


Achieve a new level of shine with megadoses of the Cosmic Gloss Lip Glitter. These lip glosses contain the 'triple-threat fusion' of pigment, glitter and gloss. It is said to have a mirror-like finish with hints of iridescent glitter. Oh, and by the way, it claims that one swipe is all you need to have those delicious-looking lips.
Starlit Hyper-Glitz Lipstick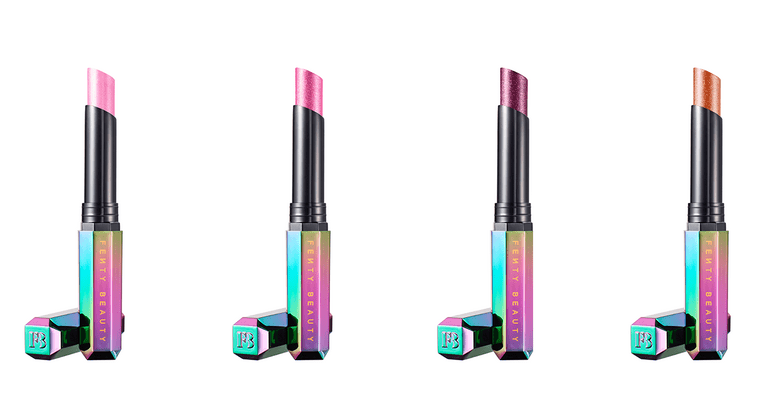 SGD28


Metal and cream collide in every tube of Starlit Hyper-Glitz lipstick. It promises to give the nourishing feel of a lip balm but gives the vibrant pigment of metallic, shimmering colour. It starts off as sheen but it can be layered to your desired intensity.
The Fenty Beauty by Rihanna Galaxy Collection will be available for a limited time starting today at Sephora and fentybeauty.com.