Is this the beginning of Fenty Skincare? Last March, Rihanna prompted speculation on a possible skincare line when she registered "Fenty Skin" at the US Patent and Trademark Office. According to the application, it will cover "medicated and non-medicated skincare, soap, body care, and personal care products". This May, it seems RiRi will make good on her promise. A recent post on the
Fenty Beauty Instagram
teased the launch of the Pro Kiss'r Balm. Another teaser for the balm followed alongside the Pro Kiss'r Scrub. The new products will be launching officially on 10 May but here's what we know so far about the lip prep duo.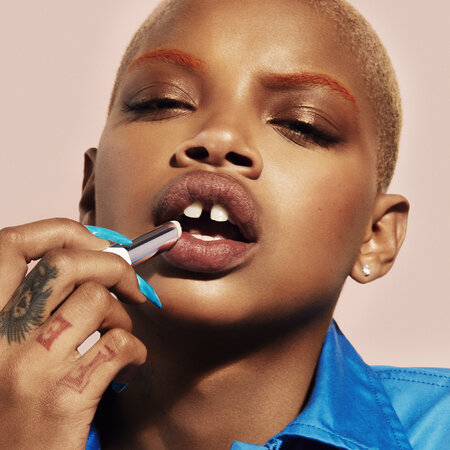 Fenty Beauty Pro Kiss'r Balm


The first of what we hope are more Fenty skincare products, Pro Kiss'r Balm is something between a lip balm and a creamy lip gloss in texture. Like the latter, it comes with its own applicator wand. The balm has a light pink tinge but goes on sheer as seen on Rihanna's teaser. It includes rich, hydrating ingredients such as shea and mango butters to keep lips nourished. The non-sticky formula makes it comfortable to wear and the light peach-vanilla scent appealing to the taste.