Geishas are known to have good, healthy skin. One of their secrets? Fermented skincare. If you're a fan of J-beauty, you're more than likely to have already been introduced to this 200-year-old practice. But what is it really about?


Fermentation and its history with beauty
It is said that geishas use fermented rice solution as their face lotions (or toners) to maintain soft and supple skin. In the '70s, scientists even found that sake brewers in Akita, Japan have wrinkled facial skin due to ageing, but their hands were nice and smooth due to years of working in the brewery. This led to the discovery that the yeast used in rice fermentation helped in the skin's rejuvenation process. Since then, studies on fermented products for skincare have been on the rise despite never creating a buzz on the mainstream skincare market.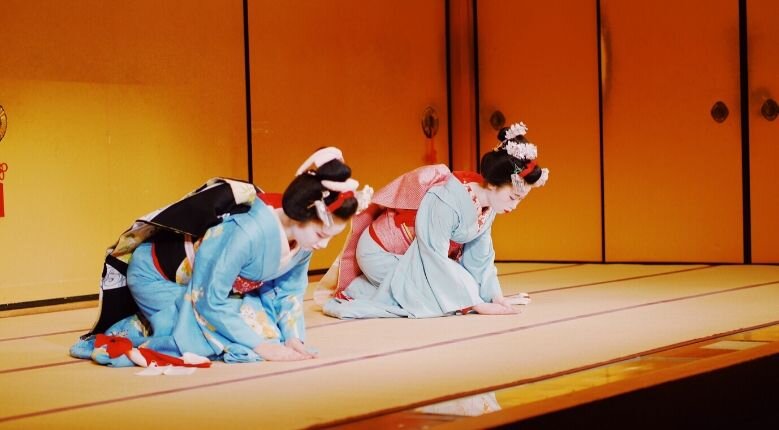 But by 2015, the global rise of Asian beauty trends started reaching the West, thus, leading to the expansion of fermented skincare — both consciously and subconsciously — down to our own vanities.
Fermented skincare's most common ingredients, explored
Beyond sake, probiotics, and yeast, which are what we usually associate easily with the fermented skincare category (or with Asian skincare, in general), there are other ingredients more familiar to casual consumers.

Soy milk, for one, which is often found in face and body care products, is rich in linoleic acid, fatty acids, and antioxidants that help improve skin elasticity and firmness, and target pigmentation. It is fermented using lactobacilli, better known as 'good lactic bacteria'.

Kombucha, a yeast-fermented tea drink that is said to have originated from China and Japan, also boasts antioxidant properties that are great for anti-ageing, hydration, and skin regeneration. Aside from being a known gut-health beverage, it is also becoming a rising beauty ingredient.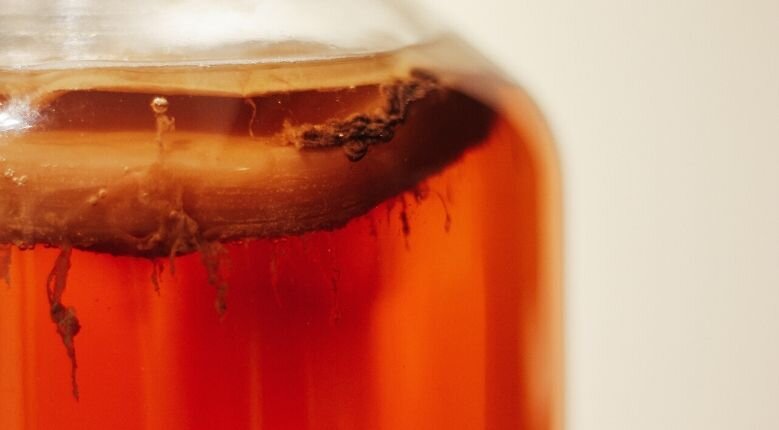 If we're getting a bit technical, more familiar skincare terms such as lactic acid, glycolic acid and galactomyces, commonly found in skin toners and acid-based serums, are also derived from fermentation. But how good are they for your skin?

Dr. Francesca Sy-Alvarado, a board-certified dermatologist and laser surgeon from the Philippine Dermatological Society, explains the benefits of these types of ingredients. She says that during the fermentation process, compounds are broken down to smaller particles, making them easy to be absorbed by the skin and allows for gentler exfoliation, thus, making them great for skincare. However, excessive use may lead to irritation due to their high acid content.
Sy, however, emphasises that fermented skincare is "not strictly regulated as most [compontents] are not approved for pharmacological treatment of skin conditions. There are also not enough studies yet to ascertain its efficacy. The best way to go about trying these products is still consulting a dermatologist first and take proper caution.
Adding fermented skincare products to cart
"I do not advise against fermented skincare," says Sy. "But I do recommend trying one product at a time. It would be hard to tell which product you developed any sensitivity to if you use them all at the same time," she adds.

Clozetter Jeanne Lucero, who constantly tries fermented skincare products such as brightening soaps, serums, and toners, seconds this statement. She says that with proper usage, based on personal experience, such products can work wonders even to those with acne-prone skin like herself.

"Generally, I find that skincare products that use fermented ingredients are filled with more natural components that are friendlier to my skin," says Jeanne. "Ever since I started using them, my skin's been acne-free and soft. No negative reactions so far either!"
But how easy is it exactly to get on board this trend? A quick trip to the J-beauty aisle is your answer.

There's Yakult Beautiens (yes, from that Yakult). It's known for cultivating the benefits of probiotics for health since 1935 — now they use it for beauty, too. Kokutousei also offers an entire skincare range with fermented products at its core.
If the first two are a bit harder for you to get ahold of, global brand Tatcha has many skincare products with lactic acids, fermented superfoods, and Japanese ingredients like green tea and sake.
And of course, we can't talk about fermented skincare without mentioning SK-II and the cult-favourite Facial Treatment Essence. Its miracle ingredient, Pitera, is "derived from a strictly controlled natural fermentation process" making it rich in vitamins, amino acids and other potent ingredients that are great for skin regeneration.
These are just some of the brands that have been championing fermented skincare right under our noses. Now, you know. The question is: with your newfound consciousness on this, will you soon add to cart?