At just a glance, you would know that the latest reincarnation of the Fitbit Versa is an all-in-one smartwatch. It has everything you want in a portable gadget. Lightweight? Check. Budget-friendly? Yes. Has the necessary wellness features? Definitely.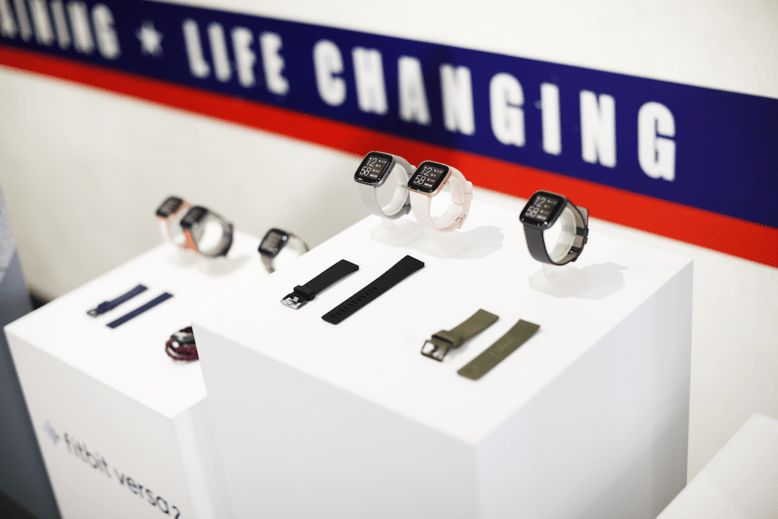 From basic functions like smartphone notifications and heart rate tracking to advanced ones such as sleep score tracker, activity-specific workout monitoring and guided on-screen exercises, this smartwatch seems to have it all. But how does it fare when put to the test?
We were invited to try out the new Fitbit Versa 2 and test its prowess by using it while doing an intense HIIT Cardio class at F45 Training Boat Quay. Our Creative Manager Laura was up for the challenge. "We did cardio exercises that would get our heart racing," she says. "I nearly died, but it was really a good workout."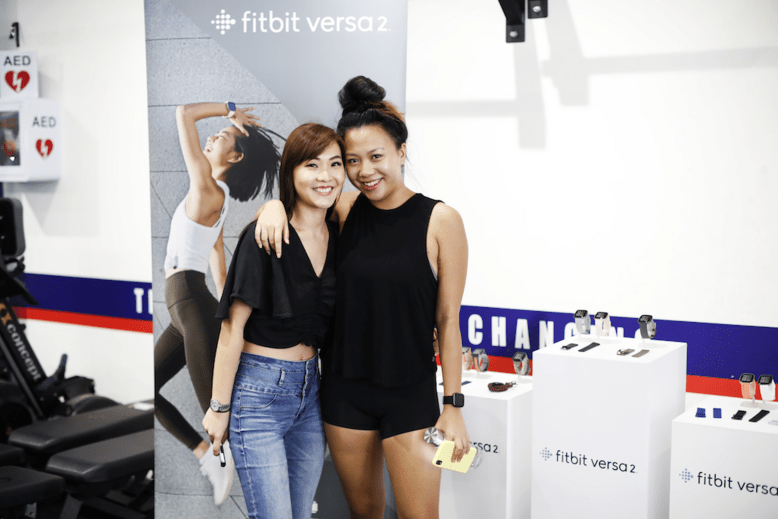 Stephanie and Laura from #TeamClozette at the Fitbit Versa 2 launch
As for exercising with the new Fitbit Versa 2 she shares how she liked how it managed to track her heart rate and the calories that she has burnt. "I have been working out a lot lately and it is really motivating to see and monitor my progress and how I'm doing generally."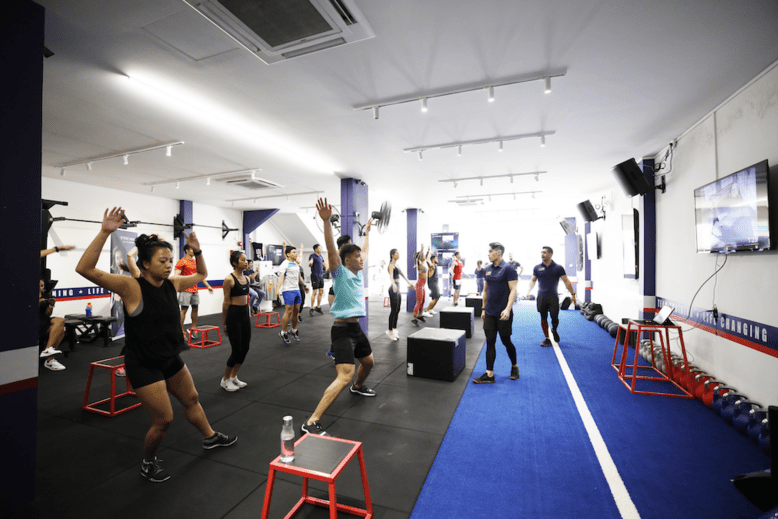 Going beyond just monitoring and giving you a performance review, the device also informs you how much more effort you need to exert to meet your goal. "The watch will beep to let me know how many more steps I need within the hour to hit my target every day," Laura says.