Beautiful skin is often associated with glowing, radiant looking skin. However majority of Asian women desire more than that. Women also want a tight-looking or firm skin because it makes them look youthful. However, it is difficult for women to attain that desire as there's no body care available in the market that can provide both whitening and firming benefits simultaneously.
With that said, leading international skincare brand Nivea has taken a new approach to body care by combining the Vitamin C of 95% purity formula and Q10 into its products. This product is the first of its kind in Malaysia as it offers dual functionality; whitening and firming benefits in a single application.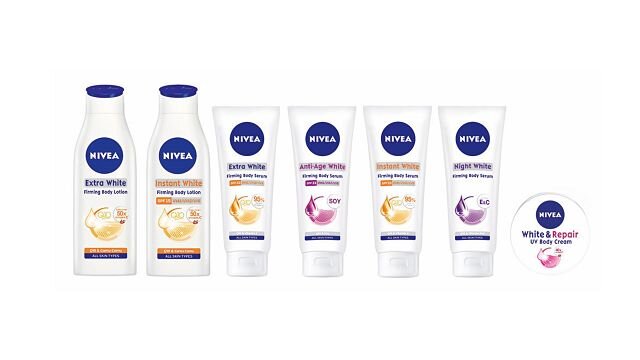 The new range repairs dull and uneven skin from sun exposure while providing anti-wrinkling, anti-oxidation, and boosting cell energy benefits to give a tight looking, firmer skin. By combining both key ingredients in the formulation, skin becomes fair and firm after regular application.
The Nivea Whitening and Firming range is available at all pharmacies, hypermarkets, supermarkets, mini markets and selected convenience outlets across Malaysia.They have also launched these new products alongside the "Flaunt it. Fair and Firm" campaign which aims to help women to realize that it's not what you wear that matters, the most important fashion and beauty statement you can make is to have fair and firm skin.
The Nivea Whitening and Firming Range is available in 3 categories: Whitening & Firming Lotion, price starts from RM10.50, Whitening & Firming Serum, price starts from RM9.50, and Whitening & Firming Cream, price starts from RM12.90