Whether it's a perfectly blended smoky eye or a so-sharp-it-can-cut-you feline flick, no beauty addict is a stranger to playing up her eyes. They say that the eyes are the windows to the soul, and we couldn't agree more. They speak volumes about someone, and can even show one's personality.
So if you're a fan of putting your MOTD's focus on your gorgeous peepers, you'll love
LANEIGE
's new eyeliners – the
Ultra Long-Lasting Eyeliner
and the
Creamy Crystal Eyeliner
!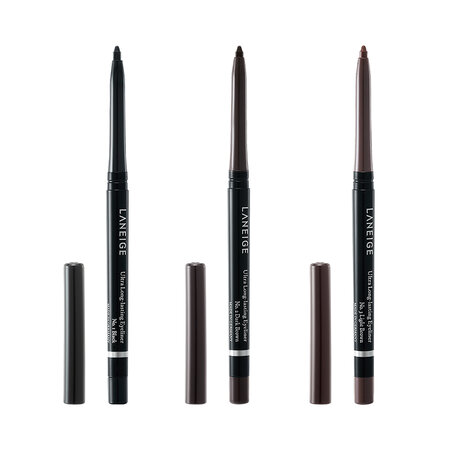 Shades available: Black, Dark Brown, Light Brown
You can now bid goodbye to smudgy and messy eyeliner as the
Ultra-Long Lasting Eyeliner
features a silky-gel texture that was especially made for busy modern women. Once applied, it quickly sets to a waterproof and sweatproof finish that will last for up to 10 hours in hot weather! Plus, it also eliminates the need to be sharpened as the case has a built-in sharpener that will create a precise tip every time you use it. Now that sounds like the perfect liner for all women!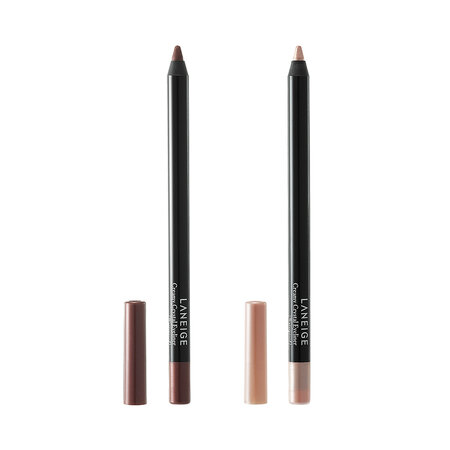 Shades available: Black, Brown, Cinnamon Brown, Gold Beige
If you're looking for a more vivid and sophisticated finish, though, then the
Creamy Crystal Eyeliner
is for you. Inspired by 2016 Fall/Winter beauty trends, each shade features a waterproof and chic pearl texture to allow you to create a personalised K-beauty look – soft, charming, and fresh. So whether you want to brighten up your eyes or emphasise and define them, the possibilities are endless with this extra blendable range of eyeliners!