This May, we're talking travel! In our Jet-setter Beauty series, we ask goddesses in the sky a.k.a flight attendants to spill their best-kept beauty secrets.
If there's anyone who knows how to keep their skin in tiptop shape despite having an erratic schedule, it's flight attendants. To us, it's truly a mystery how they manage to look fresh and dewy despite spending hours and hours in the sky where the circulating recycled air is dry and full of germs (while wearing full face makeup, no less!). So what's their secret? In a quest to discover how flight attendants keep their skin healthy, we interviewed flight attendant Mike Magsanoc. Keep reading to learn about her trusty skincare routine and what it's like working at 38,000 feet above the ground.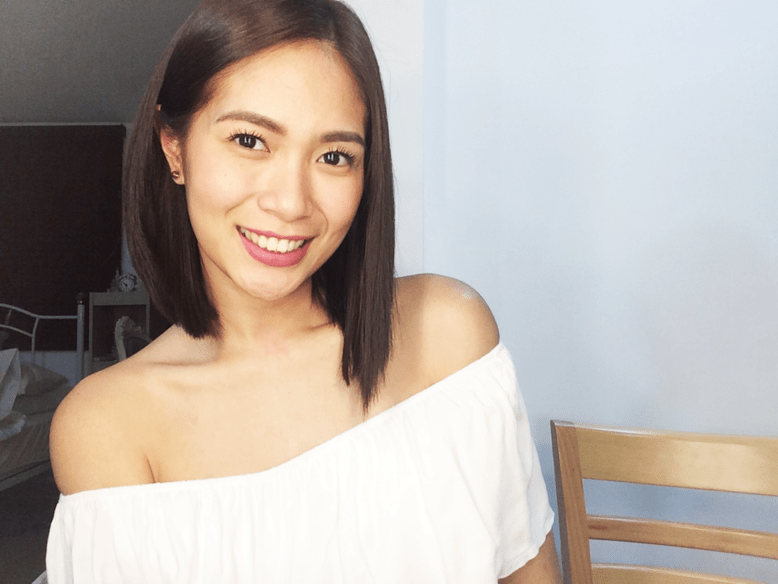 Mika Magsanoc on her job as an F.A.
What is it like working as a flight attendant?
"There's nothing like it! It's definitely not rainbows and butterflies or any of those glamorous things they show on commercials. To be honest, it is downright tiring and demanding but I love every bit of it. No matter how exhausting it gets, the pros always outweigh the cons: you get to travel without having to pay for airfare and hotels; you have an allowance for food; and when there is enough time, you are free to tour and explore whichever place you find yourself in. If that's not a win, I don't know what is. As with anything in life, adjusting and mindset are key."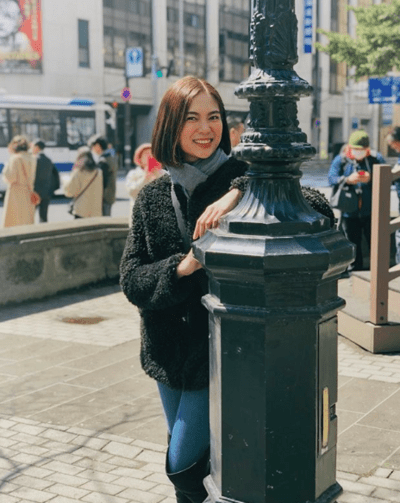 How important is it for you to have flawless skin and on-fleek makeup on the job?
"Extremely. Feeling good and looking good plays a big part in our job — those two go hand in hand. I believe that clear skin is the first step to having a good makeup day."
All about her skincare secrets
What's your skin type? Do you encounter any specific problems with your skin? How do you solve them?
"I have sensitive and oily skin so I have to be careful with the products that I use. I need to do a good amount of research on skincare products before I actually decide to try them, which is why I tend to stick to my tried and tested holy grails. With oily skin, it's really the shine I mostly have problems with but it's easily resolved with an oil film."
What do you do if you have a jam-packed flying schedule and you started breaking out?
"I find that using an aloe vera sheet mask helps calm my breakouts or any redness, particularly the Nature Republic one. It's definitely a holy grail product for me along with the Cosrx Centella Blemish Cream. I always have those two in my toiletry kit. When I get a sudden pimple, before bed, I pop on the sheet mask and dab on the cream. The next morning, there will be a noticeable decrease in the size of the zit if it's not already gone."
During long flights, do you do shifts and get rest breaks? Have you ever had to do your skincare and makeup routine in the air?
"We have crew rest for medium and long haul flights. It can range from an hour and a half to as long as six hours. I love Korean skincare and have about seven steps in my routine so I have no time for skincare during flights. Every minute of sleep counts."
In what ways does constant flying affect your beauty habits?
"Flying actually improved my beauty habits. I found that simply putting on moisturiser wasn't enough to keep my skin happy. The air in the cabin is very, very dry. It drains the moisture from your skin, leaving the skin dull. This is what started my interest in the Korean skincare routine. I religiously followed a 10-step Korean routine for about three months and it helped bring some life back to my skin. But I do adjust it depending on where I am and my schedule. To adjust with the Philippines' humid weather, I cut it down to about six steps. When I am too tired from a flight, I have my go-to lazy routine of just four steps. Believe it or not, even flight attendants have those lazy days, just like anyone else."
Have you experienced any issues with your tresses since you started flying constantly? How did you deal with it?

"Same with my skin, my hair tends to dry out. Hair treatments and Olaplex 3, 4 an 5 saved my hair."
Can you walk us through the beauty products you love bringing along with you when you fly and when you're not flying?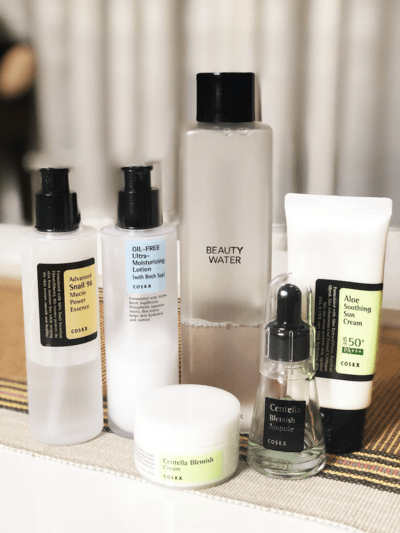 "Believe it or not, I bring these all with me: Heimish All Clean Balm (Night), Heimish All Clean Green Foam Cleanser (Day/Night), Son and Park Beauty Water (Day/Night), CosRx Blemish Serum (Night), CosRx Advance Snail 96 Mucin Power Essence (Night), CosRx Oil Free Ultra-Moisturising Lotion with Birch Sap (Day/Night), CosRx Aloe soothing sun cream (Day/Night), Nature Republic Aloe Vera Facial Mask (used once a week or as needed) and CosRx Centella Blemish Cream (used only when needed)."
Do you have any personal beauty tips you can share to all jet-setters out there?
"Double cleanse, always remove your makeup before you sleep no matter how tired you are and don't skip sunscreen. Lastly, love yourself! Confidence makes you 10 times more beautiful than any makeup look."
Mika Magsanoc is a flight attendant with the Philippine flag carrier. She loves good food and happily juggles being a daughter, girlfriend, sister and mommy to Sophy, her 6-year-old pupper. Learn more about Mika Magsanoc's adventures on Instagram.
Next, learn how you can do a summer makeup look in a GIFy.