(Words & Photos by wedding.com.my)
If you are planning to vamp up your wedding hairstyle, flower crowns are the best to give a natural beauty effect! It's graceful and accompanied with a sense of natural beauty that makes it stand alone as a sole accessory.
Check out this series of flower crowns styles that you can rock during the Spring/Summer wedding season. They're all so pretty, it's going to be hard to choose!
--------------------------
Veil and flower crowns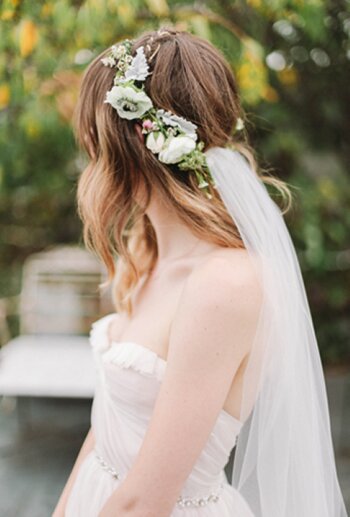 Veil and flower crowns can be unexpectedly nice when matched together! A lot of us might think that the veil and the flower crown wouldn't be a nice match, but this thought is going to change as you don't have to choose between a flower crown and a veil. They work so beautifully together! Loose delicate petals cascaded into the wedding veil, providing an effortless look while presenting a romantic touch to the bride's whole look.