Here's a product to add to your nail art wishlist: a spray on nail polish from Nails Inc. Developed by the British brand, The Paint Can spray on polish is a revolutionary product that promises the world's fastest manicure. It comes in two colours: Shoreditch Lane (Silver) and Hoxton Market (Pink).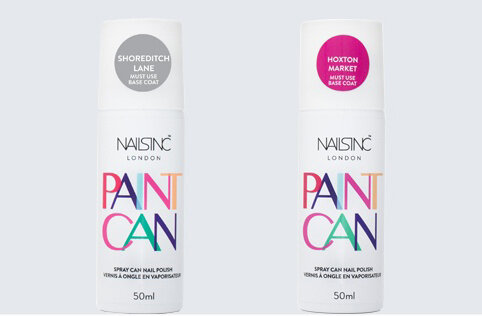 As noted by
Thea Green
, the founder of Nails inc, "After years in the making I am incredibly excited to be launching the Paint Can. Our customers have been screaming out for ways to reduce dry time and for quick, easy ways to apply colour when on the go. So voila, the Paint Can innovation was born!"
The Paint Can
has been designed for those on the go who don't have the patience or time to sit through a traditional manicure. For the Paint Can to work, all you need to do is apply a special base coat for the colour to adhere to, spray on the colour, wait for it to dry, and wash your hands. The excess colour around your fingertips will wash right off!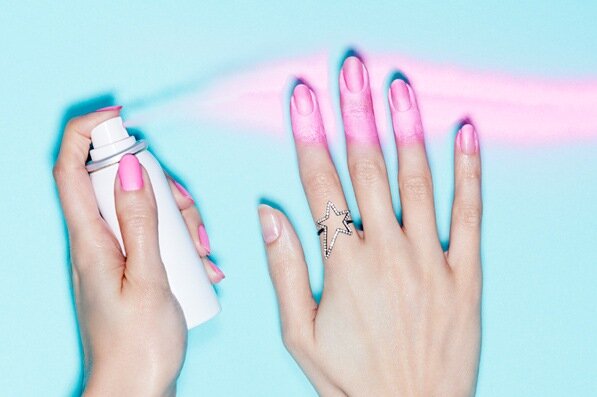 It currently has a release date of Spring 2016 in the US, with UK nail art enthusiasts expecting this in stores this coming Winter. While we've yet to hear if it'll ever make it to Asia, this is definitely something we're keeping our eyes out on and hoping that it'll soon line the shelves of our local Sephora.
The Paint Can spray on polish by Nails Inc. retails for £10.00 and will soon be available on www.nailsinc.com