Foreo has taken facial fitness to a whole new level with their newest silicone facial device, the Foreo Bear. This handy device seeks to address women's anti-ageing concerns by using microcurrent and T-sonic™ pulsations to firm up the skin and create a youthful, contoured appearance. A facial device that tones like a workout? #TeamClozette's Community Manager and in-house fitness buff Sabrina Wong shares her genuine thoughts on this beauty gadget.
Packaging, size, and appearance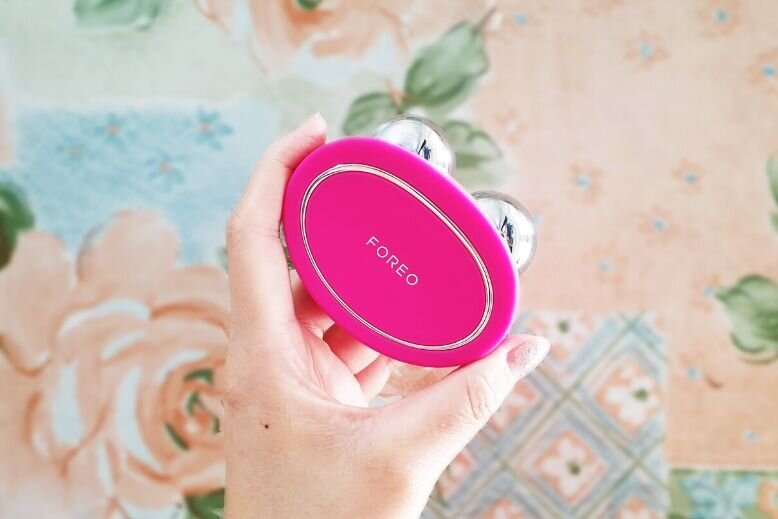 "It's cute as not only is it shaped like a bear, but it's named after one as well," Sabrina said. Compared to other Foreo devices, this struck her as the most unique with its adorable packaging. The Foreo Bear (and its smaller version, the Bear Mini) have two "ears" to deliver the combination of toning microcurrents and relaxing T-sonic™ pulsations to your face. While the Bear Mini's more travel-friendly, the regular-sized version is still lightweight and fits nicely in her hands, according to Sabrina.
The power button also serves as the control button for the microcurrents' intensity, which goes from level five to 10. It's a fool-proof and straightforward design, but did it deliver results?
Usage and functionality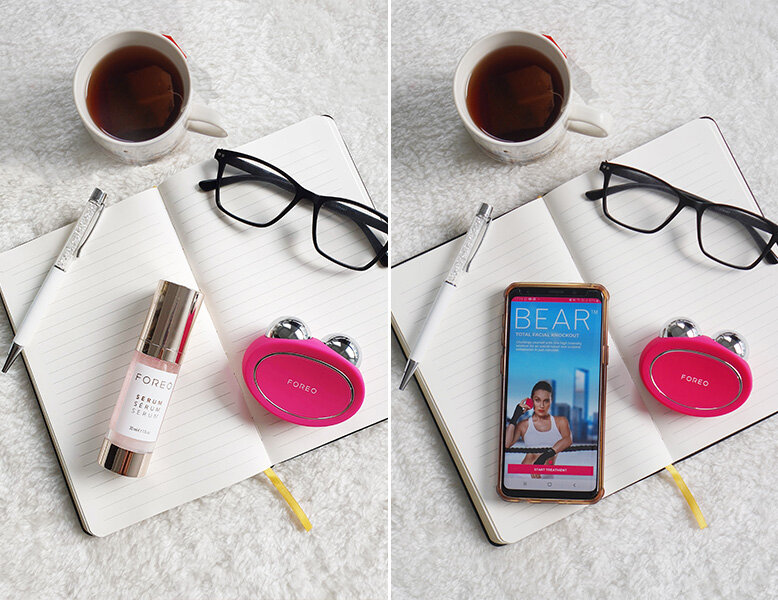 "The pulsations do give a bit of shock for first-time users," she warned. The Anti-Shock System™ makes this smart device safe to use, but in Sabrina's experience, it took some time to get used to. Since she didn't know what to expect, she started with the lowest setting so she could acclimate to the tingling sensation. She also applied the SERUM SERUM SERUM, the conductive gel serum Foreo recommends you use with the Bear.
Similar to other Foreo products, connecting this device to the mobile app will help first-time users know the ins and outs of their device. As a newbie to Foreo's products, Sabrina used her device with the app to maximise her time doing the "Total Knockout Routine", one of the Bear's unique features and the only one available as of writing. The four-minute routine is designed to tone the cheekbones, forehead, neck and jawline. But more guided routines are promised to be available on the app soon.
Overall thoughts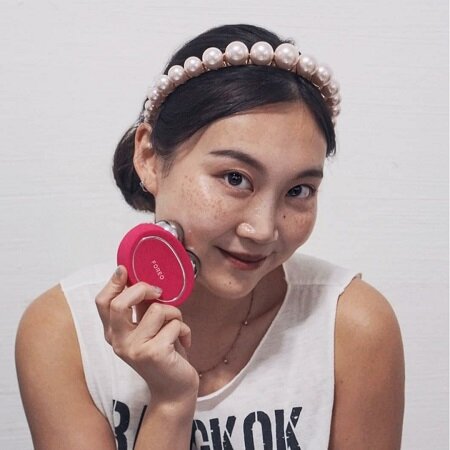 After giving the Foreo Bear a whirl, Sabrina has already noticed a difference. "My face seems to appear brighter and more firm," she observed after three weeks of using the device bi-weekly. Though it adds another five minutes to her skincare routine, she feels that it's worth it if it gives her an enhanced V-shaped face. Because the device delivered immediately visible results, she says that she would have definitely purchased one as part of her wedding preparations. She also thinks you should consider gifting this to your mom this upcoming Mother's Day.
Overall, the Foreo Bear is not just a cute and eye-catching facial device but it is also the perfect facial workout if you want to have a more youthful-looking toned appearance.
The Foreo Bear (SGD436/~USD306.35) and Bear Mini (SGD299/~USD210.09) are now available in-store at Sephora and TANGS at Tang Plaza as well as online at FOREO's Official Store on Lazada, Sephora.sg and Tangs.com.
*The product was sent as a press gift. The views and opinion of the reviewer are independent and purely editorial.

Read more of our beauty reviews here.