I've been a traditionalist when it comes to skincare ever since I began a quasi-routine in my teens. The classic line-up of cleanser, toner, and moisturiser was all I needed. However, as time passed, my views on skincare evolved as well. Now we have products that make miracles overnight, new trends to try, and beauty gadgets that do wonders for our appearances. One of the self-proclaimed pioneers of this skincare revolution is the Swedish brand FOREO with their now-iconic Luna series. These pulsating cleansing gadgets were designed to lift away dirt and excess sebum from your skin and leave behind a radiant complexion.
From the OG Luna that launched in 2013, we've arrived at the Foreo Luna 3 that has skincare enthusiasts and ASMRtists clamouring for. It also won in the Skincare Tech category at this year's Clozette Beauty Awards. Is it the missing link in my skincare I've needed all this time? After putting it through its paces the past few months, here's what I have to say.
First impressions, claims, and packaging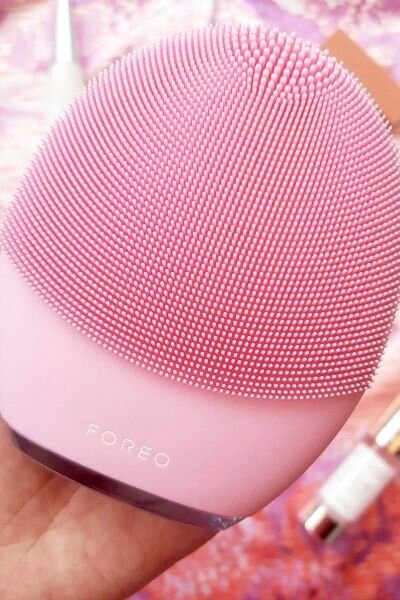 At first glance, the Luna 3 looks humongous. It made me doubt that it will reach smaller areas in my face, such as around my nose, but be gentle enough for sensitive areas like my eyes. Compared to the Luna Mini 2, the Luna 3 has a larger brush head with longer and softer silicone bristles. This supposedly achieves a more thorough skin cleansing.
There are three variants with different brush head designs made specifically for each skin type. The silicone is a less-porous alternative to nylon bristles, making it less prone to accumulating breakout-inducing bacteria. The durable silicone material also supposedly makes it last longer compared to other facial cleansing devices, potentially giving you more than what you pay for.
Aside from cleansing, the Foreo Luna 3 also has a Firming Massage Mode. Gentle T-sonic pulsations, which come in 16 intensity variations, are triggered by the guided facial massage routines found in the FOREO app. Each routine aims to minimise visible signs of ageing such as fine lines and sagging skin.
Use
First, let's talk about its cleansing function. FOREO recommends applying your facial cleanser to damp skin and then gently going over it with the Luna 3. The default duration of the cleansing lasts up to one minute but you can adjust that, as well as the intensity of the pulsations through the app. This is perfect since 60 seconds is the minimum amount of time dermatologists recommend when it comes to cleansing your face. I could cleanse my face while scrolling through social media if that's what I wanted. The result was my skin noticeably felt more supple and smoother compared to washing my face with just my hands.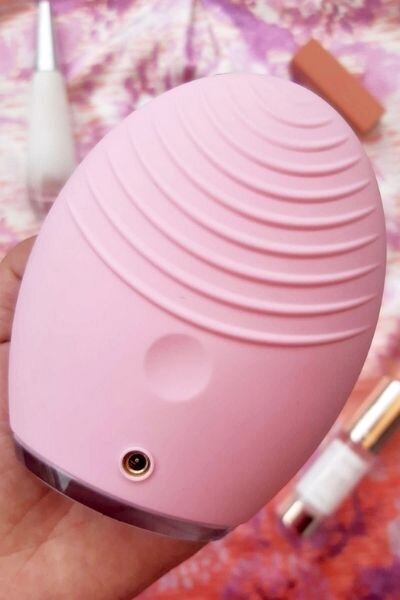 However, there's a bit of a learning curve with using the massage mode. Following the instructions from the app requires looking at your phone instead of relying on the verbal cues in the beginning. Once I memorised the proper placement and flow of the routine, I began solely listening to the audio instead. I used the FOREO Serum Serum Serum during these massages but I've also enjoyed using it with leftover sheet mask serums to help them get absorbed better. My favourite trick is using the 4-minute long Contour Crazy routine at a medium intensity to depuff and tone my face and neck at the end of the day.
Final thoughts
After months of using this cult product, I can say that I swear by the Luna 3. It adds another important element to my skincare routine, performing a deeper cleanse with the bonus of a facial massage. My skin feels softer and more supple after months of consistent use. While on lockdown, I've received multiple compliments about how "glowing" my skin looks on camera whenever I used the FOREO Luna 3 prior to a video call. While I cannot say if it will solve all possible skin problems, it did keep my skin clear, toned, and smooth throughout the time I've been using it. It's been a godsend during a time when personal hygiene is of utmost importance.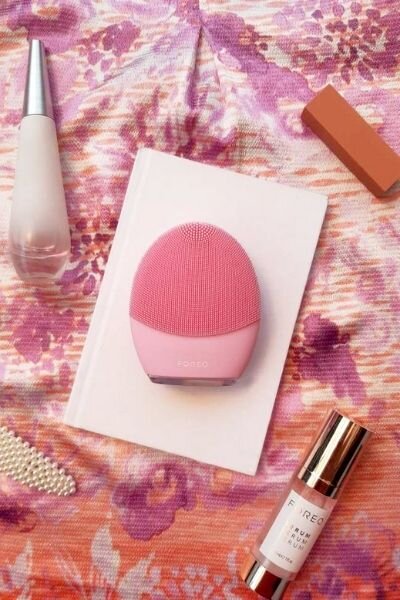 However, the price tag will set you back around SGD299/~USD219.30 on Sephora. Is it worth the investment? Personally, it is. Aside from the hygienic feeling of the soft silicone bristles while cleansing, you also get a skin firming massage tool. Two functions for the price of one product is a pretty good deal for me. Since I tested the variant made for normal skin, I'm curious to see if the combination-skin option will deliver better results as it suits my skin type more. Even then, this cleansing device has surprised me and surpassed my expectations. Perhaps it will do the same for you.
*The product was sent as a press gift. The views and opinions of the reviewer are independent and purely editorial.
Want to try this beauty gadget to see if it'll give you a glowing and toned complexion too? Get a chance to win a FOREO LUNA 3 by joining our giveaway!