When we think of hair removal, it's usually one of these three removal methods: shaving, waxing, or IPL (Intense Pulsed Light). But did you know that there is an alternative method that is gentler and kinder to our skin? It's called sugaring, and yes – you can eat it.
"I lived in the US for about three and a half years. I used to go for a Brazilian wax every month, but I hated waxing. I hated the heat and it was painful," said
Jasmine Yong
, founder of
Sugar(ed)
. "Seattle is a very eco-friendly city, so sugaring is pretty popular there. I had the most painless Brazilian I ever felt [through sugaring]. Having it a lot less painful sold me. Plus, it's all-natural."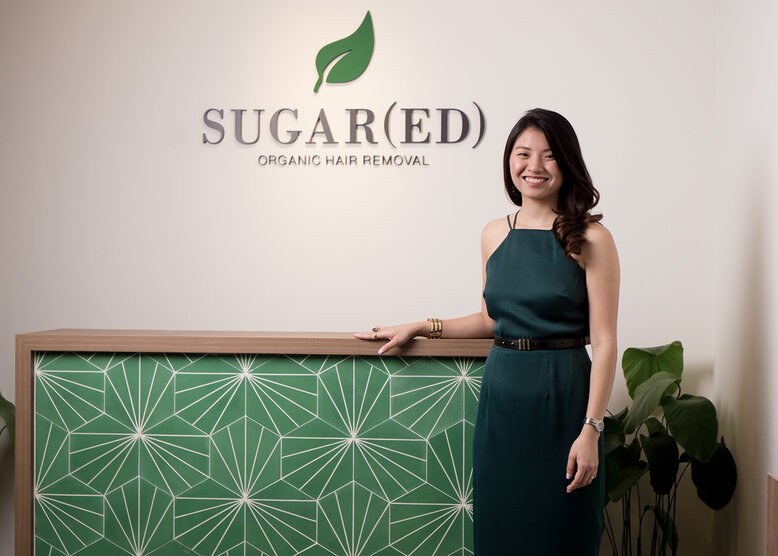 Jasmine Yong, Founder of Sugar(ed)
Sugaring isn't new. In fact, this hair removal technique dates back to 1900 BC, when it was a form of beauty indulgence for young Egyptians. 100% natural and water-soluble sugar paste is applied to the skin at room temperature and removed in the natural direction of hair growth. The result? Reduced breakage, lesser ingrown hair, and of course, no more scalding risks from waxing.
Today, sugaring is still very popular in Russia and Eastern Europe, and with Sugar(ed) being the first – and currently, the only – body-sugaring studio in Singapore, we say it's time we beauty aficionados get schooled before it starts gaining traction around here. If you've never heard of sugaring before, we booked an appointment with Yong and got the lowdown on this hair removal technique for you!