Hydrate, exfoliate, tighten, brighten, and many more — these are the reasons why we use face masks. From the ever-so-popular sheet masks to ones with charcoal that just suck out all the dirt in your face, you got to admit, face masks are pretty much the bomb.
Every skin type can use them because they're not as abrasive as exfoliators, and they make a great addition for pampering or relaxation sessions in the bathroom. But the downside, is that face masks (especially the most effective ones) can often break your wallet.
Our solution? Make your own! Natural, DIY face masks are often even better than store-bought ones because they don't contain added preservatives and fragrances. So if you want to go the healthy way to clear, glowing skin, here are 4 2-ingredient DIY masks that are extremely easy to make!
--------------------------
Green Tea + Honey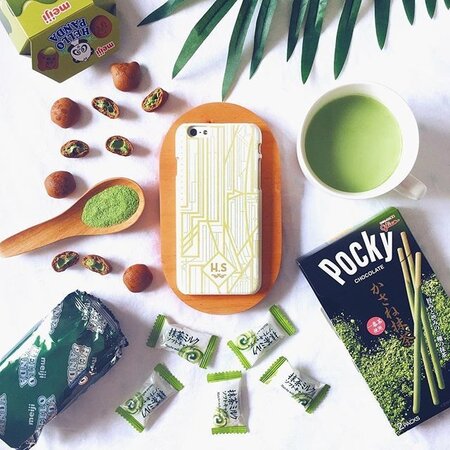 (photo from HLRYYS)
Perfect for those who want a good dose of exfoliation, a green tea and honey face mask will slough away all of your skin's dead cells, calm redness, reduce pimples and other blemishes, without drying them all out! Honey, a good moisturiser, will quench your skin's thirst for that radiant glow, making this face mask a cheap 2-in-1 product that zaps blemishes away and moisturises your face! Just cut out a used (cold) green tea bag and put all the leaves into a bowl and add a teaspoon of honey to make a paste. Apply it after cleansing your skin, let it sit for 5-10 minutes and rinse with warm water, and that's it!
Papaya + Lemon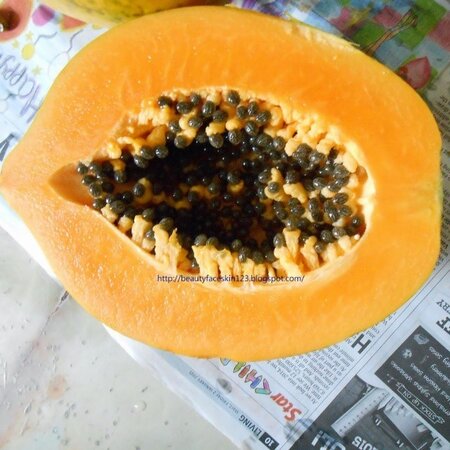 (photo from rinrinrin)
A mask made of pureed papaya and pure lemon juice will refine and tone your skin for a healthier, younger you! The vitamins and enzymes in papaya are good for anti-aging benefits and helping fight pimples and scars as it gently exfoliates the skin and hydrates it. The vitamin C in lemon juice will control oil production and lighten up scars and acne marks -- a powerful, acne fighting mask indeed!
Mash up a few chunks of papaya and mix it together with a teaspoon of lemon juice, apply it all over your face and let it sit for 5-10 minutes. Moisturize well after and you will soon have smooth, clean skin!
Banana + Yogurt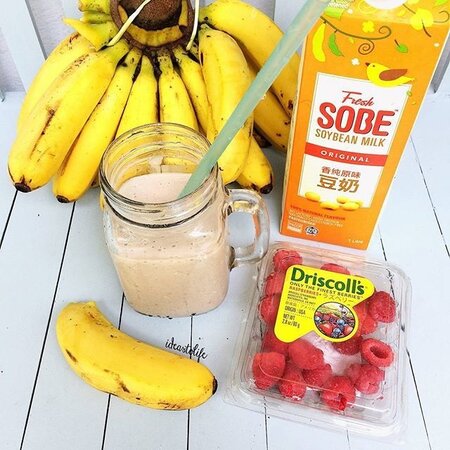 (photo from ideastolife)
Love putting bananas in your sandwiches and shakes? Or just eating it as it is? Well you'll love this DIY banana and yogurt face mask that will refine and brighten your complexion! Bananas have good anti-aging benefits as it combats dryness and smoothens out your skin's surface, as well as cleansing your pores to remove any impurities hidden within. When combined with a teaspoon of yogurt, which fights acne while hydrating the skin, this easy-to-make mask will make it into your skincare routine in no time!
Apple Cider Vinegar + Water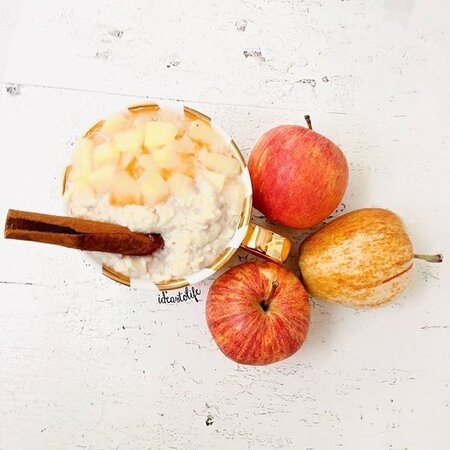 (photo from ideastolife)
Using vinegar as on your face? Don't be afraid as this method dates back to ancient Greece! Usually used as a toner, apple cider vinegar and water can be transformed into a face mask by mixing 1/4 cup of vinegar with 1/4 cup of water, gently applying it all over your face, and letting it dry! This mask is perfect for those suffering with acne as apple cider vinegar is known to kill bacteria that clogs pores and reduces inflammation by softly exfoliating the skin, and lessening the marks and scars. But remember, never use this on its own as it might be too abrasive on your skin and cause even more damage.
--------------------------
What are some of your favourite DIY masks? Tell us in the comments below!