As a girl boss, you always have to be on. From sun up to sun down, it seems like there are always things to do, places to be and people to meet. Needless to say, your calendar is jam-packed and your days are booked. You never want to miss a beat, and so you deserve a companion that will help you stay on track while looking stylish at that. Here's why the
G-MS by BABY-G
is just what you need — and keep on reading to find out how you can win and rock your very own pair.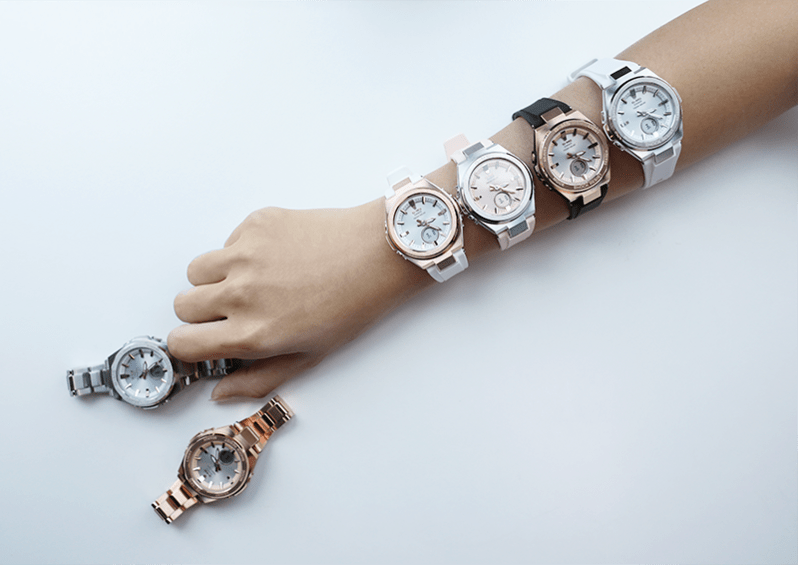 It's tough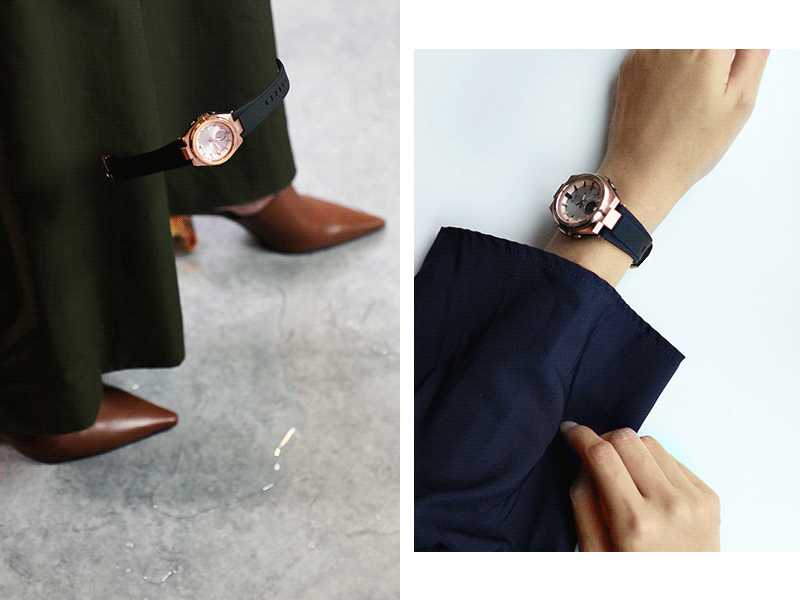 From running errands to hopping from one appointment to another, being out and about makes you prone to mishaps. A bump on the pavement is just one of those few accidents that you might find yourself into while you hustle your way through the day. While you may get sidetracked by these speed bumps, you're sure that your timepiece will survive the experience and continue to be your reliable companion.
The G-MS by BABY-G is shock-resistant and tough enough to protect against shocks and vibrations. It also has forge-drawn metal material that was pressed under high pressure, making it light but strong to withstand instances that may cause damage or trauma — perfect for sports, outdoor activities and whatever hustle and bustle you'll be up against.
It's reliable
A coffee spill? A puddle of water? Got caught in the rain? You'll be glad to know that the G-MS by BABY-G is also water-resistant for up to 100 metres.
It's power-efficient
Your busy schedule asks you to always be on the run and up and about. Slowing down is fine, of course, but halting may not be an option. So you need something that won't die out on you. The G-MS by BABY-G has a Tough Solar-Changing Technology that converts not just sunlight but also fluorescent light and other sources into power. A battery change? You won't need time for that. Plus, no matter how long your hours might be at work, the watch's Super Illuminator high-brightness LED that lights up the dial can help you see the time easily and make you stay on top of your schedule.
It's stylishly versatile
Whether you're dressed to the nines or wearing something more on the realm of comfy, the G-MS by BABY-G is designed to be able to pair well with whatever you're sartorially in the mood for. It comes in six sleek but fun designs that are perfect for different ensembles. Casual or chic, the G-MS by BABY-G will be an efficient accessory for you as you hustle.
G-MS by Baby-G watches are now available in various stores in Malaysia.
Want to win a G-MS by BABY-G Watch? We have 5 to give away!