This April, we talk to #WomenWhoDared to take a different path to strive for change on their own terms. Be inspired by their stories of strength and empowerment that all started with one courageous leap forward.

With three successful companies under her belt, it's hard to imagine Singaporean entrepreneur Germaine Chow as a clueless youngster who jumped from one career path to the next in search of the right profession that fits her character. In the beginning, she pursued a theatre program but soon realised that prospects in the cut-throat industry of show business are slim. She moved on to become a flight attendant for a prestigious airline. "At that time, I didn't know yet what I wanted to do with my life but one thing I was sure of was that I wanted to be able to support my mother and provide her a good life," she revealed.
Eventually, Germaine felt like her life and career has stagnated. She described her daily routine at the time to be "very structured and controlled" and felt deep down that, although it was a stable and financially rewarding job, being a flight attendant was not the career she wanted. "Growth is something that I always strive for. It's a major part of who I am and I can't deny that."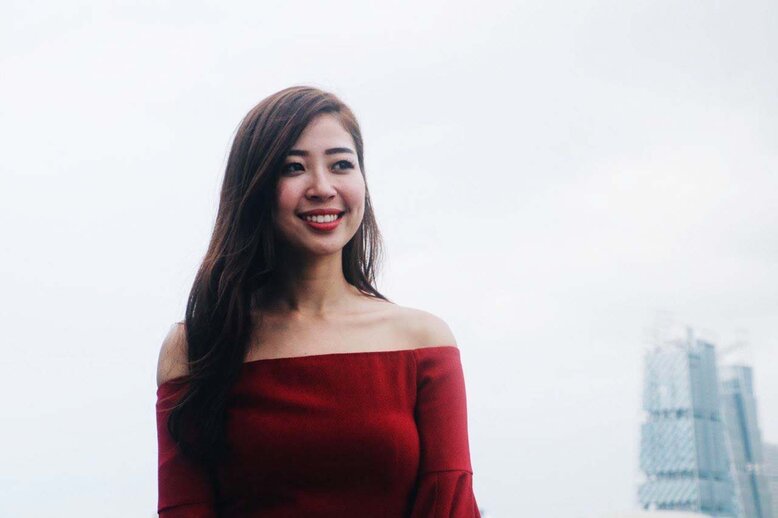 Even today, when start-ups and entrepreneurship are thriving, there is still a stigma attached to changing careers or giving up a "traditional, stable" job. But Germaine believes it's part of growing up. "All I know was if I keep on trying out different things, I would eventually know what I like, my strengths, my purpose," she shared, likening her experience to the process of elimination. "When you change careers, it's not about giving up a job or throwing away experience and expertise in a particular field, it's about letting yourself try until you find the right one."
Preparing for the leap
Far from the riveting montages we see in movies where the protagonist dramatically quits their job to pursue and thrive in a new career, real-life career transition is a slow process that involves effort and a whole lot of homework. Shortly before quitting her job as a flight attendant, Germaine began reading up on entrepreneurship-related books and studying various materials to build up her business acumen. She gave up opportunities to tour around cities and chose to stay in the flight crew's hotel room to study. Another concern for her was money. In order to raise enough to have business capital, she learned to live frugally.
When she felt ready to take the leap, she announced her plans to her relatives and friends during a Chinese New Year gathering. "I told everyone that I had already started a business even though I still didn't have anything to show for so that I will be held accountable. This would motivate me to push through with my goals," she shared, one of the tips she learned from The Success Principles by Jack Canfield.
Navigating a new industry
The first thing Germaine did to kickstart her entrepreneurship journey is to launch a humble online shop specialising in imported luxury goods so she could put all the theories she learned into practice and gain new skill sets through this experience. It was a one-woman operation where she wore many hats — inventory personnel, model, photographer, editor, copywriter and website developer. This venture yielded a decent profit, but if there's one thing Germaine is good at, it's knowing when things in her career aren't working out in her favour. "I realised it's just too much effort for so little reward," she shared. She made the decision to close the shop and dive into a new but related field — marketing. "I love the marketing aspect of running my shop. I was good at it so I started offering marketing consultation services to others," she said.
With the help of her husband, Germaine established a thriving digital marketing company and attracted the attention of investors. But little did Germaine know that she was about to commit to, as she candidly puts it, the "greatest business failure" of her life.
Bouncing from failure
In 2016, Germaine lost her company overnight and was left with no income and two young children to support. "Someone approached us so we could merge company stocks. This is so that when we go for IPO (International Public Offer) listing, the company would have a higher valuation," she explained. But it turned to be a sinister offer. After Germaine signed on the dotted line, she realised she gave her company away "for free" and learned that the company she "merged" with was in a major debt — which she was "now responsible for". "I made such a big mistake. I was excited, said yes very quickly without doing due diligence," she recalled, adding that she and her husband were fired right away without a single cent.
It was devastating but Germaine bounced back. When asked how, she said, "I think when you have a lot on the line — for me it was two young kids to feed — you cannot even think of quitting or giving up." To make ends meet, she took up a job as a salesperson before discovering property investing — her next move.
"I fell in love with property investment," she said. "Because I once lost everything, having a tangible asset makes me feel secure," she said. She brought the same vigour she had for her previous businesses and poured it into property investment. She founded The I Quadrant (TIQ), which she described as an "education company placing focus on property investment".
Due to her own experiences, Germaine was inspired to educate others about finance and property investment. "What really helped me bounce back and venture again into entrepreneurship is learning from people who have been there and done it before," she said. "The knowledge that we have is little, we need to leverage other people's experience, expertise and network."
No regrets
Germaine's career is anything but smooth-sailing. She tried a lot of things, failed and tried again. It was a long, sometimes painful, but ultimately rewarding journey. "I have no regrets, even in the challenging times," she said. "I believe life has a purpose of making us go through certain things so that we become stronger and ready for our next adventure."
Next, read the story of Alvynna and her fight against plastic surgery stigma.