When someone asks you about Japan, one of the many things that you will mention is Anime. Japanese Anime has been so globally appreciated by different kinds of people--including fashionistas and beauty junkies alike. Japanese Anime characters are basically flawless, and who else but L'Oreal comes up with a clever idea to get us closer to our Anime aspirations. With L'Oreal's False Lash Miss Manga Mascara, anyone can get Kawaii-wide eyes with a flick of a wand!
False Lash Miss Manga amplifies top lashes and volumizes bottom lashes for that ultimate wide-eyed manga look. 10X volume and 2X curl on short and straight Asian lashes! The iconic arched brush fits Asians' top and bottom lashes perfectly and its extra thin tip effectively coats each lash from the inner to outer corners, curved arch curls from the very root, while bold short fibers allow for instantaneous volume building.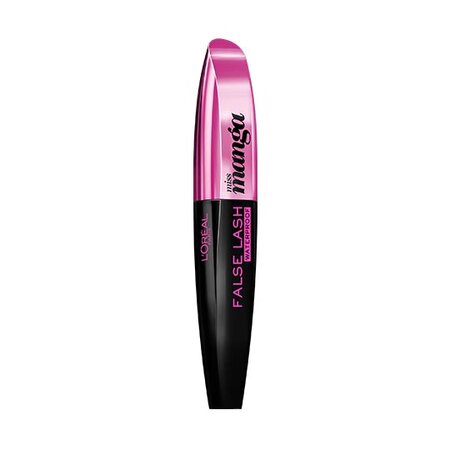 The False Lash Miss Manga has an Asian-specific ultra black and ultra silky smooth formula that does not flake or weigh down Asian lashes. Curled lashes are held in place for the whole day and the formula promises to be long-lasting, waterproof, sebum-proof and sweat- proof.
The L'Oreal Paris False Lash Miss Manga retails for SGD 22.90 and are now available in Singapore's major drugstores, SASA, selected departmental stores and super/hypermarkets. For the month of May you can get Miss Manga at an introductory price of SGD19.90! Also, purchase Miss Manga with any other L'Oréal Paris Makeup in Singapore and receive a limited edition Miss Manga Panda Eye Mask.