In the beauty world, what was once a high demand for whitening products, has now turned into an unyielding obsession with anti-aging products. Which isn't surprising since according to a study by AMOREPACIFIC, women begin looking out for anti-aging skincare products at the average age of 23 – a two-year difference from the previous study of 25. Nowadays, it doesn't matter if you're 23, or 33, or even 43, there is no better time to begin your anti-aging routine than now.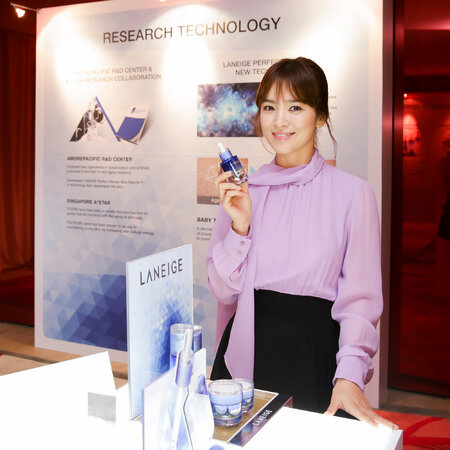 Some people might say that you can do only so much to look young, but that's just because those people haven't seen and tried
Laneige
's new
Perfect Renew Regenerator
. Unveiled with the newly reformulated
Perfect Renew
line, the grand launch brought together the brand's longstanding ambassador, Korean actress
Song Hye Kyo
and various media around the region — coming together for a memorable and extravagant gala night at The South Beach, Singapore.
Working on the basis that skin is made up of triangle shapes — the younger you are, the more dense and well-formed each 'baby triangle' is — innovative technology Skin RebirthTM was used, with AMOREPACIFIC R&D Center collaborating with Singapore's A*STAR (Agency for Science, Technology and Research) to develop it.
Designed to combat PYCR1, a type of gene that can speed up skin cell's aging process, the new Skin RebirthTM Technology works by targeting deep within the skin's surface to restore its youthfulness.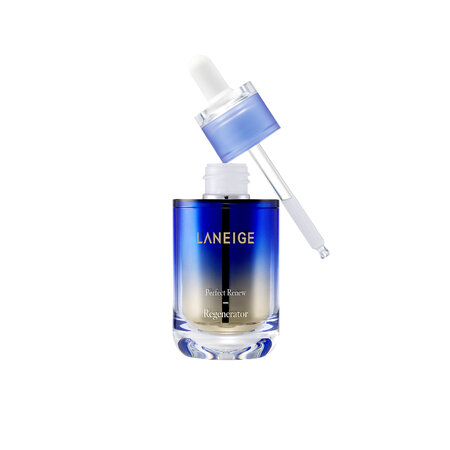 Together with Advanced Ceramide Water, the Perfect Renew Regenerator works to re-energise dull, rough skin by tightening its structure at the epidermis layer. The result? Restored baby triangles for hydrated, younger-looking skin that radiantly glows! We knew there was a reason Song Hye Kyo looks like she hasn't aged a day!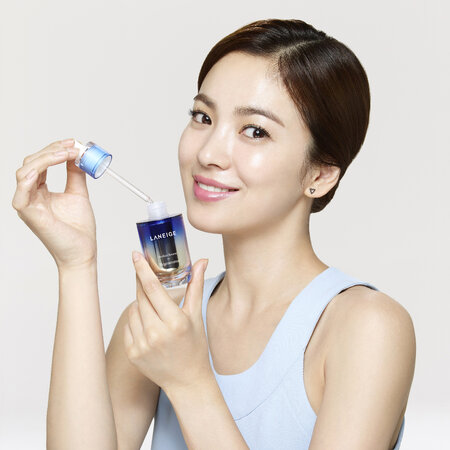 If you hate the rich, greasy texture that usually comes with anti-aging products, great news! The Perfect Renew Regenerator serum is incredibly lightweight and easily absorbent thanks to the atomisation of oil through intense air pressure. Now you can get your skin in baby triangle shape – exactly the way you like it!
--------------------------
Mark your calendars: the
Perfect Renew line
– now redesigned in elegant shades of royal blue and gold – is set to launch at all boutiques and counters come January 2016.