If you're looking to jump-start your fitness regimen this year, there's no better way to keep yourself motivated than with a fitness gear designed to match
performance
with style and a dash of Bruce Lee.
So if you're a fan of Bruce Lee and are looking to channel his iconic prowess in your goal to living a fitter, healthier life this year, you'll surely love Under Armour's latest Bruce Lee x
Roots Of Fight™ collaboration.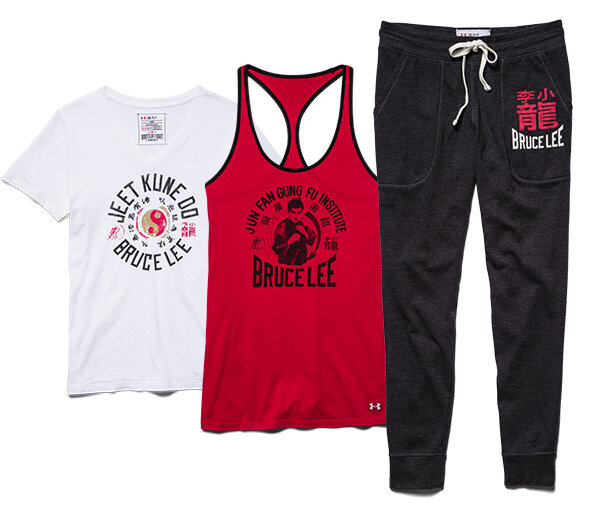 Ying Yang V-neck T-shirt (SGD49); Bruce Lee Tank (SGD45); Bruce Lee Fleece Pants (SGD89)
In essence, the Roots Of Fight™ collection aims to tell an authentic story that reflects a genuine place and time, weaving the true stories of icons from the past with those of the present while paying homage to the roots, regional influence, and diversity of each discipline.
In this special collaborative collection for

Roots of Fight™ with Bruce Lee

, Under Armour celebrates the legacy of the legend and iconic martial artist with items that capture and celebrate the icon's never-say-die attitude.
The Bruce Lee x Roots Of Fight™ collection is now available at Under Armour's Flagship Store in Orchard Gateway (Singapore).