Photographs and Instagram posts aside, one sentimental way by which you can remember a special holiday is through fragrances. Try it, you'll be pleasantly surprised! To get you started, here are our recommendations of fragrances you could wear for different types of holidays. Happy experimenting!
--------------------------

Imagine the long, scenic roads that'll lure you towards the horizon, the sweet taste of salty air, the gentle warmth of the sun on your skin … These are moments you will relish over and over every time you catch a whiff of the scent you wear on the trip.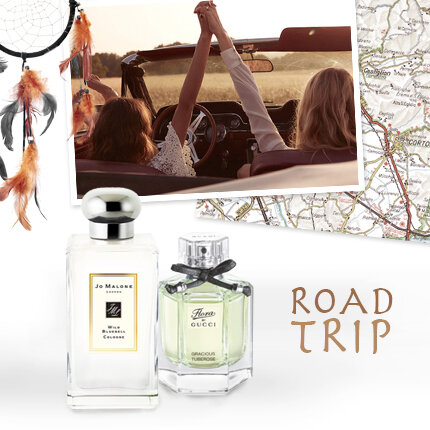 So if you're planning one, don't neglect to put perfume down on your to-buy list. It should be light, refreshing, crisp and sporty — something that'll put you and your vroomies in a chipper mood throughout the journey. We recommend something fruity — with lychee, mango or orange, for instance — or a light floral fragrance that contains jasmine, peony or tuberose.
Our Picks:
Gucci Flora Garden Tuberose, Jo Malone Wild Bluebell Cologne