Photographs and Instagram posts aside, one sentimental way by which you can remember a special holiday is through fragrances. Try it, you'll be pleasantly surprised! To get you started, here are our recommendations of fragrances you could wear for different types of holidays. Happy experimenting!
--------------------------

Imagine the long, scenic roads that'll lure you towards the horizon, the sweet taste of salty air, the gentle warmth of the sun on your skin … These are moments you will relish over and over every time you catch a whiff of the scent you wear on the trip.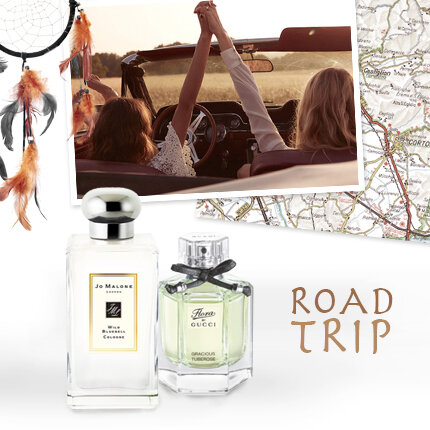 So if you're planning one, don't neglect to put perfume down on your to-buy list. It should be light, refreshing, crisp and sporty — something that'll put you and your vroomies in a chipper mood throughout the journey. We recommend something fruity — with lychee, mango or orange, for instance — or a light floral fragrance that contains jasmine, peony or tuberose.
Our Picks:
Gucci Flora Garden Tuberose, Jo Malone Wild Bluebell Cologne
For many people, their honeymoon is probably one of the most memorable of holidays. Some of you may want to remember your honeymoon as part of your wedding, and so it makes sense to wear the same perfume on your trip as the one you wore at your wedding. It'll save you the hassle of shopping for two different fragrances, too.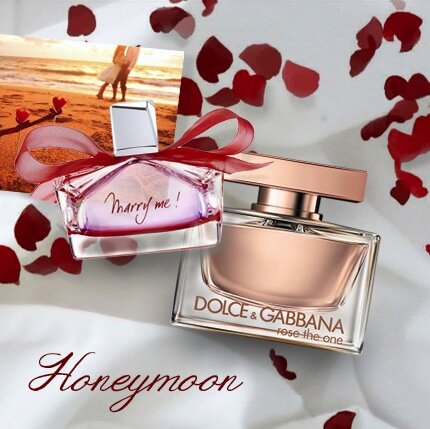 But if you are meticulous to a fault, and plan on choosing a scent that befits the destination, or a scent that's a little less celebratory and a little more romantic, by all means! While a perfume that's exotic and Oriental at heart (think resins and wood with musk, vanilla, and exotic flowers and spices) is sure to get you in the mood for love, the most important rule of all is really to just go with your heart: Pick the one you love.
Our Picks:
Dolce&Gabbana Rose The One, Lanvin Marry Me Love Edition
If you, like us, enjoy that annual, meditative me-time away from everything and everyone — just you and the sea, the spa and the sound of the waves, as well as a mojito and a good book, then we trust that you already have a pretty solid checklist of what to pack.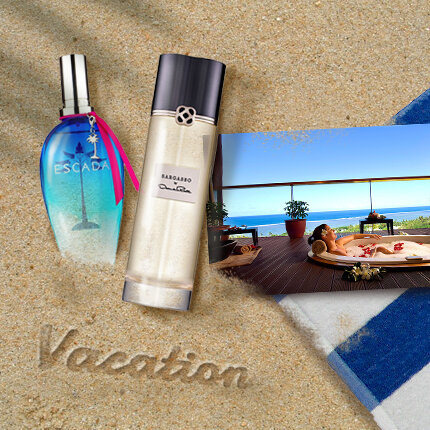 But here's a piece of advice: Leave all your perfumes behind. Perfumes you've worn to work, to a business meeting, to brunch with the in-laws. Do you really want to pack those memories with you to Bali or the Maldives? So, buy a travel-sized fragrance that catches your fancy at the airport duty-free shop — something that soothes and relaxes your mind, something that reminds you of the ocean, perhaps. Nothing too heavy, that's for sure!
Our Picks:
Escada Island Kiss, Sargasso by Oscar de la Renta
What's your go-to holiday scent?