Sweden's No. 1 best-selling cosmetic brand Depend is now in Singapore with its very own in-home GelLack system consisting of Depend GelLack Obligatory Start Kit, Depend GelLack Colour, and Depend GelLack Remover Oil. So now is the time to celebrate because you can now have salon-perfect nails right at the comfort of your own home!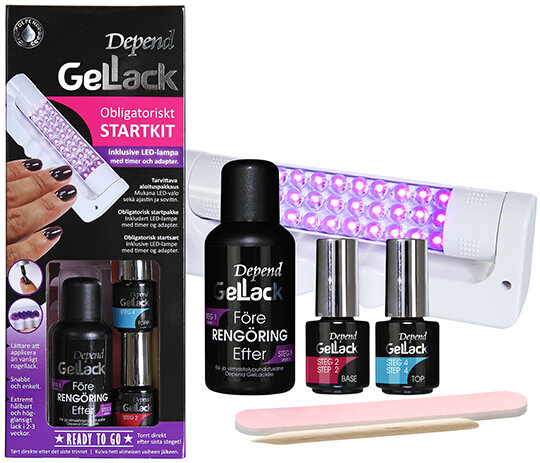 The GelLack Obligatory Start Kit includes a before/after cleanser, base coat, top coat, an orange wood cuticle stick and LED lamp; to be used with GelLack colour, for a high- shine finish that will last two to three weeks. It's an easy and inexpensive way to get your nails done right at your own home. Easier to apply and longer lasting than regular nail polish, its unique removal process ensures a fuss-free and healthier nail experience.
The GelLack Colour range provides 30 beautiful shades for nail polish aficionados to choose from, which levels out on its own upon curing under the LED lamp to achieve a smooth, ridgeless look. Also, there is no need to file the nail surface before applying the product to ensure that nails are kept protected and the natural nail quality improves.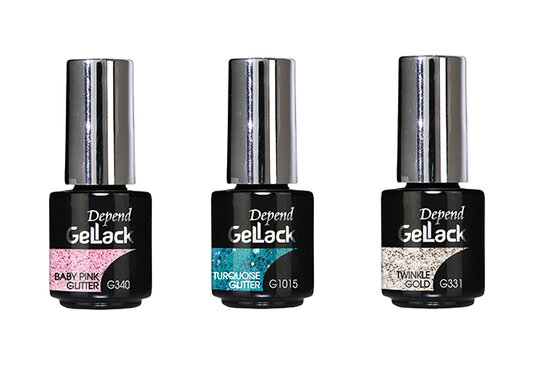 The LED lamp is easy to use and comes equipped with a timer. It both strengthens and dries the nails within minutes, leaving an extremely durable surface, which results in your nail polish lasting for 2 to 3 weeks.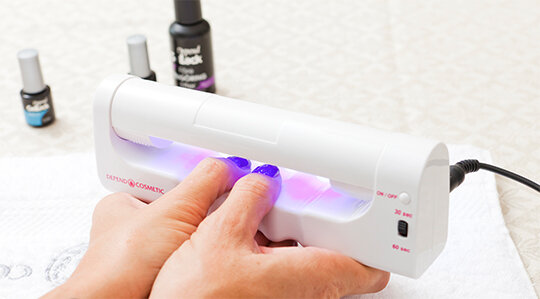 Remove the nail polish with GelLack Remover Oil. Removal begins with a simple massage of the moisturising oil onto the nails. Thereafter, nails are soaked in warm water (40°C) for a few minutes. The gel nail can then be easily removed with an orange stick, with no damage done to the nail surface.

Whether you are trying to save money or are simply too busy to make an extra stop at the salon, it is the perfect tool to master manicures and pedicures in the comfort of your own home!

GelLack Obligatory Start Kit, GelLack Colour, and GelLack Removal Oil are exclusively available at Watsons stores in Singapore.