Being a blogger and avid Instagrammer means that having a reliable camera is just as important as having a good pair of black pumps. What's the essence of having a good OOTD or MOTD if you can't take a photo of it?
In response to this need in the blogging market, Sony has released their newest selfie cam, the Sony Cyber-shot DSC KW11, and we got a closer look at it in our very own headquarters. Here's what we found out.
--------------------------

Beauty & Functionality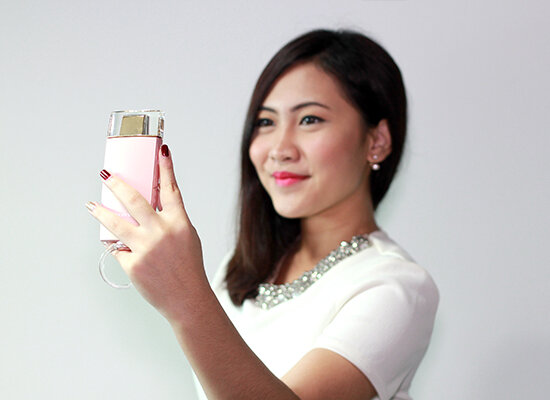 This digital camera with a 19.2 megapixel Exmor RS CMOS sensor, a 180-degree swivel camera, multiple editing options, and WiFi capabilities is already a mouthful of specs for a gadget this sleek and stylish. It scores major points in the looks department since it's not designed to look like your usual camera. I mean, just look at it!
The pearlescent finish sparkled with Swarovski elements looks more like a perfume bottle rather than your usual black, bulky, and boyish-looking cams. Even its swivel lens resembles the cap of a perfume flacon. It comes in four colours (and we obviously chose to try the Pink one) and judging from this photo, it looks mighty fashionable to hold while taking a selfie.