Being a blogger and avid Instagrammer means that having a reliable camera is just as important as having a good pair of black pumps. What's the essence of having a good OOTD or MOTD if you can't take a photo of it?
In response to this need in the blogging market, Sony has released their newest selfie cam, the Sony Cyber-shot DSC KW11, and we got a closer look at it in our very own headquarters. Here's what we found out.
--------------------------

Beauty & Functionality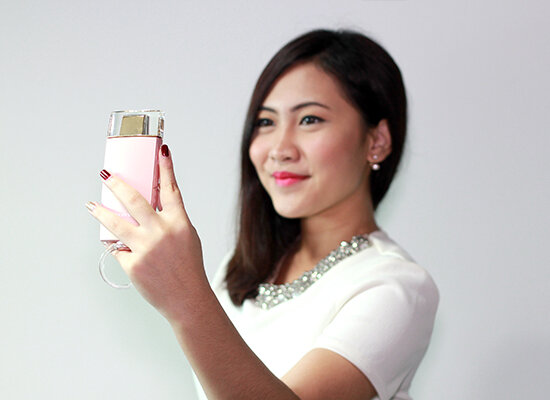 This digital camera with a 19.2 megapixel Exmor RS CMOS sensor, a 180-degree swivel camera, multiple editing options, and WiFi capabilities is already a mouthful of specs for a gadget this sleek and stylish. It scores major points in the looks department since it's not designed to look like your usual camera. I mean, just look at it!
The pearlescent finish sparkled with Swarovski elements looks more like a perfume bottle rather than your usual black, bulky, and boyish-looking cams. Even its swivel lens resembles the cap of a perfume flacon. It comes in four colours (and we obviously chose to try the Pink one) and judging from this photo, it looks mighty fashionable to hold while taking a selfie.
Versatility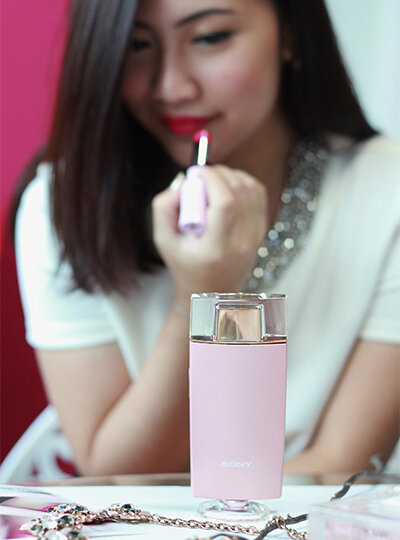 We were surprised to see that this classy-looking camera actually comes with a detachable ring stand that allows you to prop it up or hang it for timed selfies. And yes, it can double up as your portable mirror if you need to fix your makeup first before taking a photo.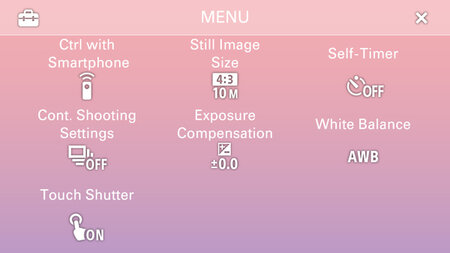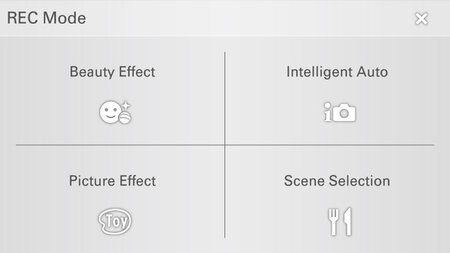 Don't you just hate buying a really great camera but have a hard time figuring out how to use it? You don't need a long manual for this selfie cam. It's that easy to use! Its compact design allows easy navigation and you can manipulate settings with a flick of your finger on the display screen to choose options or to set it to single or burst shots. You can also add different effects according to how you want your photo to appear.
No Need For Selfie Sticks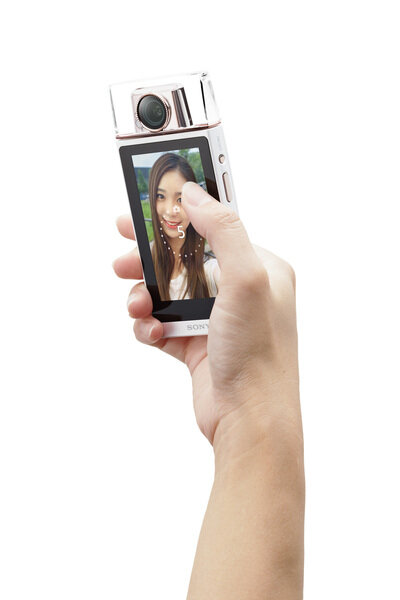 What sets it apart from your phone camera is its 21mm wide-angle lens. It doesn't require you to have unusually long arms or bulky selfie sticks to capture the perfect shot. Just take the camera and click on the screen. The screen on your phone cam may be bigger but the resolution and clarity of the display is much better with this camera. It won't even be a bother holding it up with your hands because it's lightweight and fits comfortably in the palm of your hand.

Built-In Beauty Effect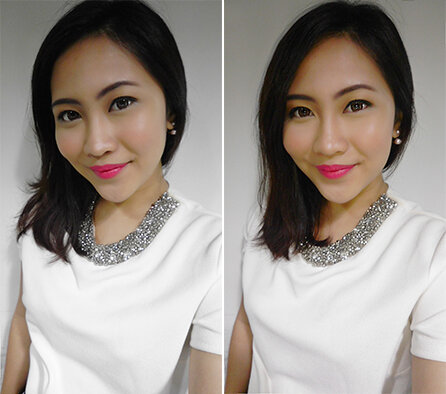 You won't be needing numerous apps for editing photos with Sony's selfie cam because it comes with a built-in Beauty Effect. You can edit your selfies with options like Skin Toning, Skin Smoothing, Face Slimming and Shine Removal. Or better yet, set your selfie cam on Intelligent Auto! It'll find the right mix of effects just for you. Want to share it instantly on social media? The selfie cam also has WiFi settings for effortless photo sharing, perfect for Instagram-obsessed fashionistas.
The Final Verdict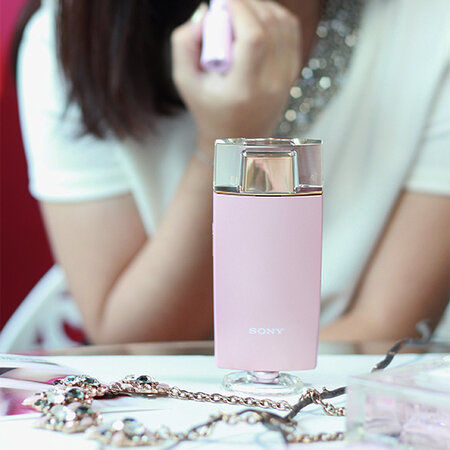 The sleek, lightweight design, and wide array of features of the Sony Cyber-Shot DSC KW11 ranks quite high on our selfie cam list. However, it would have been better if it came with built-in memory alongside its microSD card. That would really be useful for days when our SD card is full and we're clamouring for more photo space. For those who always have long nails, you may have a bit of difficulty with the shutter button, good thing the touchscreen makes up for it.
With those minor details examined, our verdict would be a 8/10. The look and functions of this camera got us pretty excited. It is suited for fashionistas and beauty junkies like us. And the best part? It looks as stylish as much as it is functional.
Now let us go forth and take more selfies!

What do you think of SONY's selfie cam? Let us know in the comments below.