(Cover photo from: @tompecheux)

The Victoria's Secret Fashion Show is always a treat to watch as each of their models struts down the runway wearing the craziest and most eye-catching lingerie sets and costumes. But we all know that the real fun, for any beauty junkie, happens backstage where they get their hair and makeup done.
This year, as always, the Angels' hair and beauty looks did not disappoint – even if they have diverted a little bit from their signature eyes from the previous years. The main star of 2016's beauty look was the eyeliner, and each of your favourite model was given her own mini wings to match their mesmeric eyes and iconic angel wings.
To help you get in on the Victoria's Secret craze, we dissected the hair and makeup they wore to give you a how-to guide to copping the most coveted look of the season.
--------------------------
Hair: Bouncy and Shiny Curls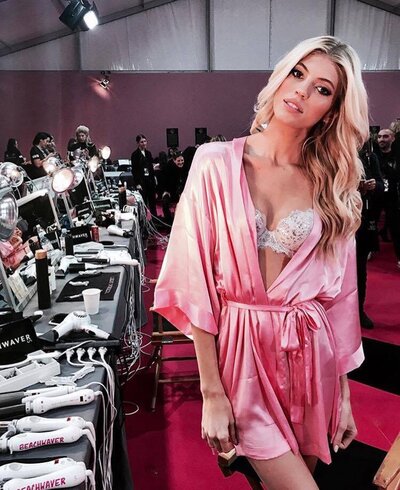 (Photo from: @devwindsor)
With the 2015 show all about blown-out, woke-up-like-this hair; 2016 dialled up on the glam in the City of Lights (and Love): Paris.
To get the Angels' shiny and bouncy curls, first take a heat protectant and massage it into your locks – you wouldn't want to fry your hair, right? Next, using a one-inch or one and a half-inch curling wand, take small sections of your hair and start curling them in different directions. Once it's cool to the touch, spruce up your curls to loosen them up a bit, then apply a little bit of hair oil to give it that healthy shine and movement.
--------------------------
Makeup: Stretch Your Wings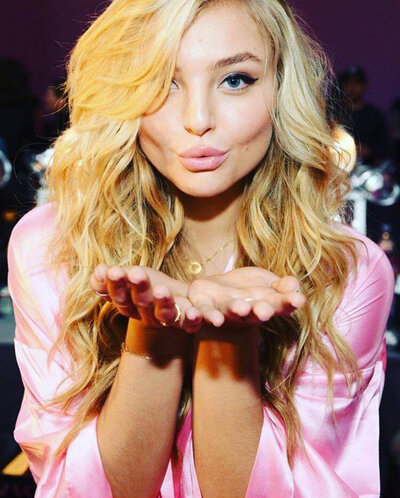 (Photo from: @rachelhilbert)
If you expected to see a different rendition of subtly lined lids, dramatic lashes, and bronzed skin, you may have been surprised to find that things were a little different this year. And that's because the Angels were sporting bold and dramatic feline flicks – a homage to their signature wings.
To recreate the look, you have to start with a flawless base – smooth and even, yet still letting your natural skin peek through. Dust a little bronzer on your cheeks, temples, and jaw to define your features and warm them up; and go in with a little bit of blush on the apples of your cheeks for a natural flush. When it comes to highlighter, though, the Angels weren't short of it. So don't be afraid to make your high points
glow
.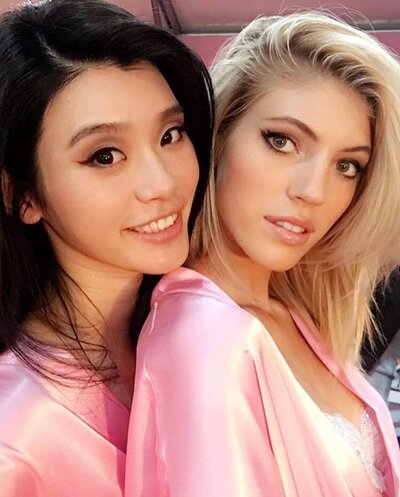 (Photo from: @mingxi11)
Moving on the eye area, draw hair-like strokes on your brows and set them upwards for a bushy and feathered look. And as for your peepers, go over your lids with a flesh hue to even it out and lightly put a taupe-brown shade on your socket to make your eyes look deeper. Next, instead of using a black liquid liner, go for a gray one, and draw your flick. To mix things up, according to MUA Tom Pecheux, put a bronze shadow on top of the liner and smudge it a little. Then go over your lashes with numerous coats of mascara. The result: sexy, bronzy glamour.
Top off your look with a chic nude gloss and you are now ready to wear your wings.