Launching a new brand signature is no easy feat; but Natalie Bader, the Brand President of Clarins, is the perfect woman to take the lead for such an endeavour. From the way she speaks about the brand's new change in direction, to her involvement in developing new ways for Clarins to communicate to their customers—you can definitely see her passion, determination, and love for Clarins and its customers.

During Clarins' Singapore launch, we got to chat with Natalie herself and got the exclusive details on their new campaign's direction that's focused on bringing authentic beauty to the market, what her dream product to create would be, and many more!
--------------------------
Can you tell us more about the new campaign Clarins is launching?
"…the signature of the brand [is] "It's All About You"… And it's interesting because it's not only a message for the customer, but it is also an internal message for all the people working in Clarins… to remind them that the most important [thing] in Clarins is the customer."
What has been done so far to help the brand understand women?
"..we made an U&A (Usage & Attitude_ on the customers worldwide in terms of beauty, aspiration, and requests. And of course, when we have specific tests that we want to conduct, we make dedicated test on new concepts, new packaging, and so on…Because it's important to know what the customer feels, what is missing, what they like, and so on."
Were there any specific findings in the women's skincare market that inspired this change in direction?
"We have noticed specifically in Asia that there is an evolution in terms of beauty. The women want more and more to be themselves, which is a big change. In Asia, in the past, they wanted to look like a model… Now it's interesting because Asians want to accept beauty and be themselves, and to have their own personality.
The philosophy of Clarins has always been to provide authentic beauty. In Clarins, you'll never see celebrities in advertising. We don't want everyone to look like Julia Roberts. We want to show real women."
The decision to feature real women in the campaign is a bold move. Were there any challenges in finding these real women?

"It is a challenge, but it expresses the philosophy of Clarins – which is to show authentic beauty, not to show a girl of 16 selling a product for a woman of 50. We don't sell miracle beauty – we sell real, authentic beauty. Which is why we select women who are close to the products we are supposed to sell to. It is a challenge, but not so much because we notice that there are more and more models of every age thanks to the open-mindedness of the world today.
Now, my artistic director is shooting in Los Angeles this week for 2017. In the campaign, we have one woman of 60 and she is the most beautiful of every woman we have."
What do you think sets Clarins apart from other Western brands who are trying to court the Asian market?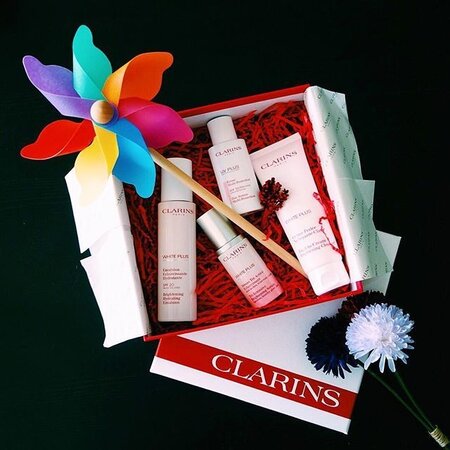 (photo from jescloy)
"We have a team in Asia to develop the product. The team is not in Paris. The team working on the specific product for Asia is in Asia. So we try to – first of all – to be close to the people we are talking about."
Moving on to a lighter note, which Clarins product can you not live without?
"My favourite product is definitely the Double Serum. My second one is the Radiance-Plus Golden Glow Booster for Body, a self-tanning product. And the Clarins Tonic Oil, it's a magical product."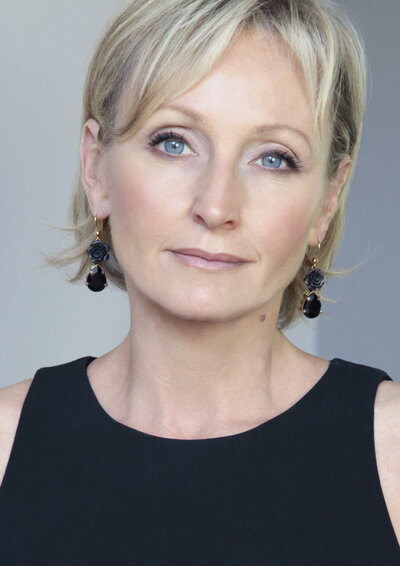 What would be your dream product to create?
"Many people are talking about my blue eyes. I have so many comments about my eyes that I think that women would love to have eye drops that you [can] put to change the colour of your eyes – not a coloured lens."
What's your personal daily beauty regimen?

"First of all, I'm a big fan of the cleanser. I will never go to bed without removing my makeup, so the cleanser is very important. I do a scrub twice a week. I use a serum and a cream every morning and night. I'm not a big fan of eye products, it's not in my regimen – I don't know why."
--------------------------
Which Clarins product are you excited to try? Share it with us in the comment section below!