With the hot, humid, tropical weather in our region, it is only understandable that many would seek refuge in air-conditioned rooms to escape the heat and the damaging rays of the sun. But did you know that staying indoors in an air-conditioned room for prolonged periods of time has been known to strip your skin of much needed moisture?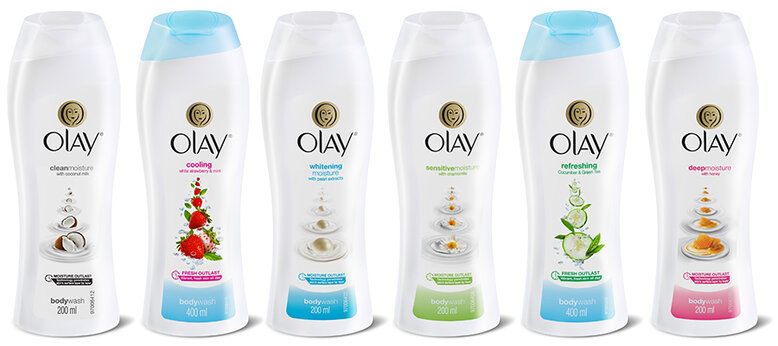 The cooling air from your air-conditioner actually strips moisture and the natural oils from your skin, making it dry, itchy, and sometimes even flaky. This is why you may find that despite the humid days of summer, you still experience dry skin. So what's the best way to remedy this problem? Simple. Find a way to keep your skin moisturised all day.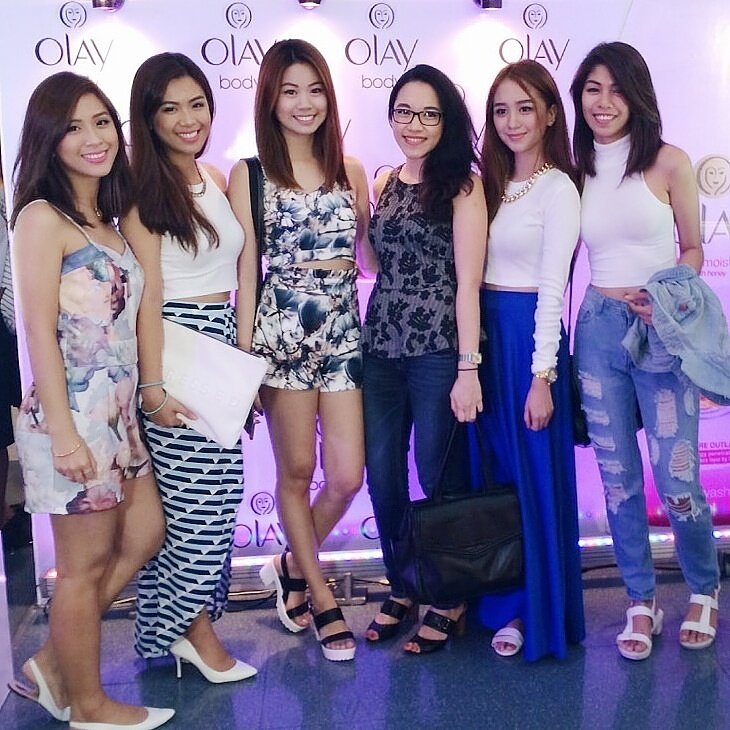 (Clozette Ambassadors at the launch event)
We recently attended the launch of Olay's new body wash, the
Olay Body Wash Moisture Outlast Collection
, over the weekend and we must say that even after a couple of washes, we have already noticed that our skin feels less dry and taut throughout the day.
Unlike beauty bars and other body washes, Olay's moisturisers rapidly penetrate the skin's layers rather than sitting just on the surface of the skin--effectively moisturising without leaving the skin feeling coated and greasy. This is why it's currently making it to the top of our must-have products for the summer!
The new
Olay Body Wash Moisture Outlast Collection
comes in six variants: Deep Moisture With Honey, Clean Moisture with Coconut Milk, Whitening Moisture with Pearl Extract, Sensitive with Chamomile, Refreshing Cucumber and Green Tea, and Cooling White Strawberry & Mint.
The Olay Body Wash Moisture Outlast Collection is now available in the Philippines at PHP110 for the 200ml or PHP199 for the 400ML.
Click next to find out how you can WIN a 1 year supply of Olay Body Wash >>
Get a chance to win a
ONE year supply*
of the New Olay Sensitive Moisture Body Wash (200ML) when you share your review of the new Olay Moisture Outlast Body Wash Collection.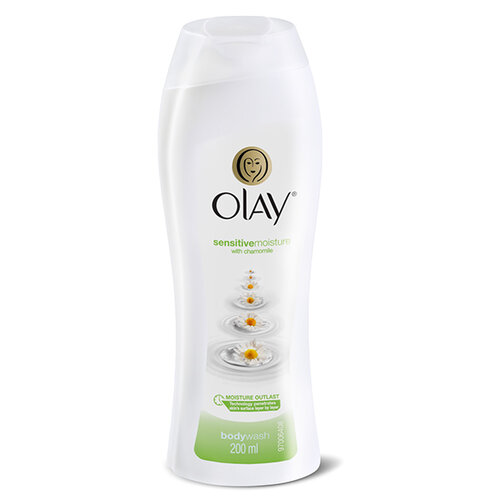 All you have to do is let
Olay Philippines
know what you think of the new body wash collection by posting a photo on
Instagram
and tagging
@olayphilippines
together with the hashtag
#MoistureThatLasts
.
All posts from March 28 to May 30, 2015 are eligible.
*giveaway is only open to residents of The Philippines
Which Olay Body Wash variant are you most excited to try? Let us know in the comment box below!
Click here for more beauty inspiration from our Community