In the big world of beauty, hair removal is not exactly everyone's favourite alley. We've heard of different stories about it, some of which are not stellar. So we just had to know if there's a better way to do it. In our quest to being hair-free without hassle, we asked three #TeamClozette members to try the new Gillette Venus Sensitive, which promises to reveal smooth skin without irritation, before three different situations to see whether or not it will be the answer to all our hair removal questions.

Eunice, before going on a date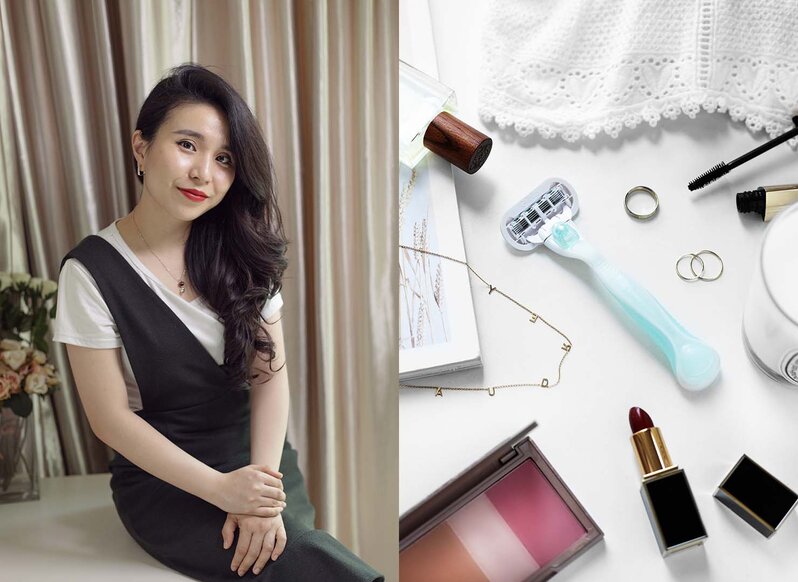 "I feel more at ease and confident when I don't have unwanted body hair," says Campaign Manager Eunice. Whether it's your first or 50th date, feeling at ease not just with the person you're spending time with but, more importantly, yourself is a must. Eunice enjoys Gillette Venus Sensitive's unique design that's specifically made for women. The razor's soft gel grip handle also makes it easy to use even in a wet environment. With its pivoting rounded head, it can easily remove hair even on tough spots like the knees — perfect for feeling confident in that little black dress.
Vicky, before going for a swim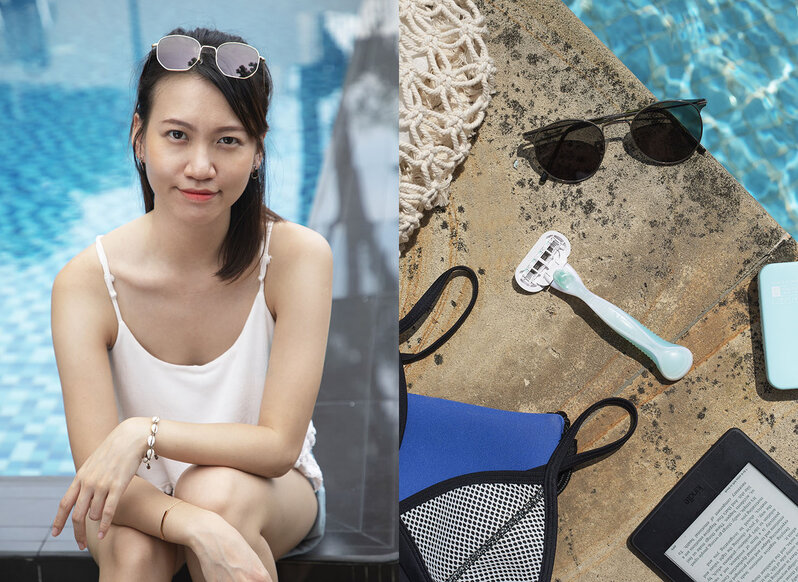 Going for a swim is undoubtedly refreshing — even more so without the hassle of unsightly body hair. That's why Digital Media Manager Vicky makes sure that her skin is ready before taking a dip. The new Venus Smooth sensitive has a patented Skin Elixir lubrastrip that activates when wet, providing an extra layer of protection while shaving. Since swimming can be drying on the skin, Vicky likes that the strip keeps her skin moisturised, making hair removal easier even after swimming sessions. "I also like that it has a ribbon of moisture that ensures less friction between my skin and the razor's blades," adds Vicky.
Audrey, before heading to the gym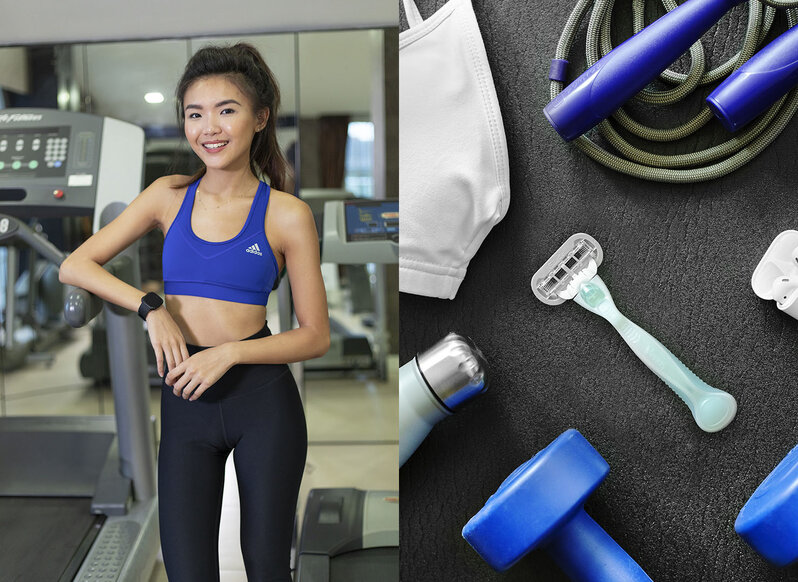 No pain, no gain — that's perfect for gym time. For hair removal? Not at all. Creative Manager Audrey loves the challenge of — and sometimes pain from — her fitness routine because it informs her of her progress. What she doesn't like, however, is pain from hair removal before being able to raise her arms confidently while following her routine. "I like that Gillette Venus Sensitive has five diamond-like coated ultra-thin blades that glide smoothly on my skin for easy hair removal. But most of all, I like that using it is pain-free, especially when compared to other methods," Audrey says.
Reveal smooth skin without a hitch with Gillette Venus Sensitive. Get it here.