Our "I Am Her" series features the female movers and shakers of the industry to learn how femininity and power coincide beautifully and seamlessly together.
Career or family — time and time again, even at this seemingly progressive age, there are still women pressured to make the choice. Thankfully, full-time entrepreneur Ginger Arboleda is among many others who have decided to change that "or" to "and," balancing career and family in the pursuit of success and happiness.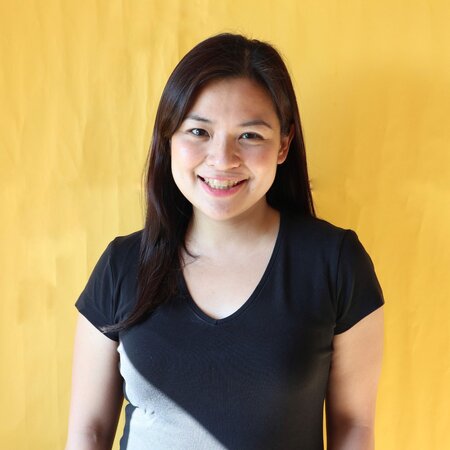 In 2012, Ginger decided to swap her corporate suit and heels to prioritise raising her daughter with her husband. But it didn't stop her from eventually starting her own single proprietorship business Manila Workshops and co-founding another tech-startup, Taxumo — all while being by her family's side. She also has being a professional blogger on her belt, where she shares inspiring anecdotes on how she's powering through as a mum and an entrepreneur. Today, we chat with Ginger on what keeps her inspired, how she overcomes entrepreneurial challenges and her decision on choosing both work and family.
Fill in the blank: I am a mother, an entrepreneur, and _____________.
A Korean drama and K-beauty addict.

With two companies, how do you achieve work-life balance?
The best part of being an entrepreneur is seeing the direct impact of your business. [But] I'll admit, it's a struggle. Since both businesses are in the growth stage, the main challenges are scaling fast and reaching more clients and users. It's answering the question "What's next?" or "Where do I want to take this business?"
With this, every day, I try to accomplish the three most important tasks for each business so that I, at least, do something for each. I also have a good support system. I have a reliable and very competent team who help me out in running the business.