With the mission to bring you the latest when it comes to beauty, fashion, and lifestyle, we're always on the lookout for the hottest trends. So when we first heard about this new hair trend using the
Pastel Babylights
invented by
L'Oréal Professionnel
, we knew we had to get full deets about it!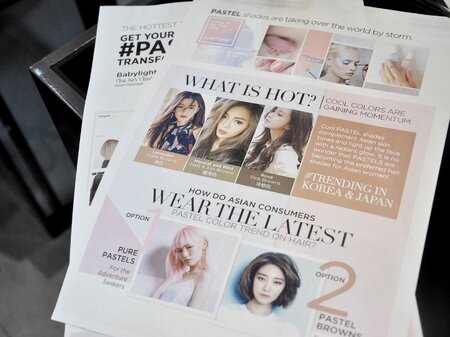 It all started with
L'Oréal Professionnel's Majirel Pastel Babylights
colour service -- ready-to-wear cool translucent browns with pastel tones inspired by the hottest pastel color. Babylights is a micro-highlight colouring technique that was created to give a delicate and dimensional colour by choosing tiny hair sections. The end result? An extremely wearable look with subtle soft candy undertones that flatter most Asian skin!
With this in mind, we sent our very own Clozette teammate,
Carissa
, to have a go at this new hair trend.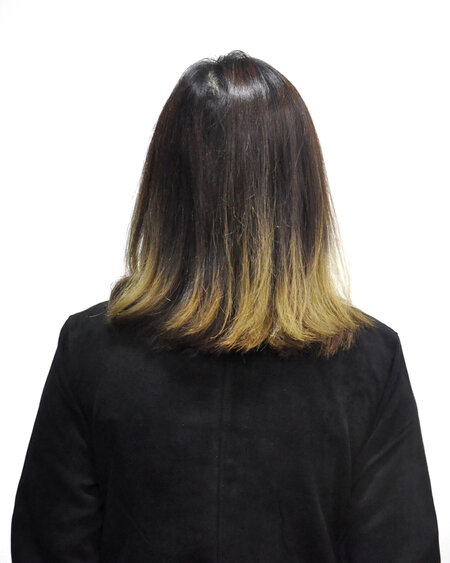 Carissa's hair before the makeover
Carissa's hair type is straight and fine and she describes it as generally being limp and lifeless. So we sought the help of
Irene Chai
, the General Manager of
NK Hairworks Salon
, to give Carissa a hair transformation!
Keep scrolling to find out about her hair revamp and her thoughts on the entire Pastel Babylights experience!
What was the look you were going for?
I didn't have a particular look in mind but I definitely wanted something that could give dimension and depth to my lifeless hair! It will be a bonus if the look is low maintenance!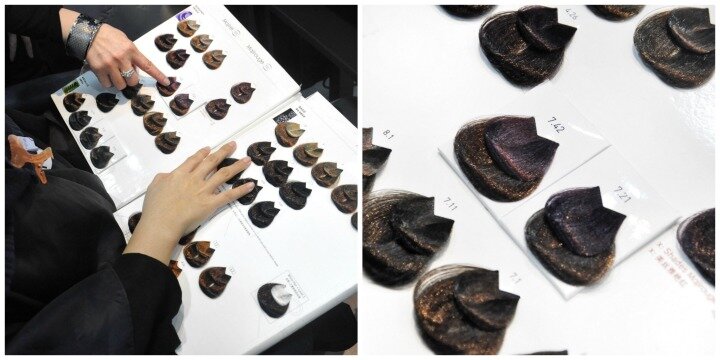 What was the final look Irene recommended?
With a combination of babylights and balayage colouring technique, Irene used soft translucent browns with a cool pastel tone of lavender and mineral from the Majirel Pastel Babylights Collection to give my hair dimension. [Then] a quick trim and a light bleaching of my inner hair to give my hair some depth. Irene recommended that this will help give me a more refreshed look.
*Tip from Irene: If you have fine hair, don't go for a bright coloured hair crown as this will weigh down the crown and result in an overall flat look!
How was the transformation process like?
Different sections of my inner hair were lightly bleached to further make the Pastel Babylights colours pop and give depth to my overall look. After that, the
L'Oreal Professional Still Cap
was massaged into my scalp for protection.
Then we started with the babylights micro-highlights technique. The process started off with parting my hair at the crown in a diamond shape. Next, tiny hair strands were carefully chosen from the partition. The
L'Oreal Professional Majirel Pastels in 7.17 (Mineral)
was applied to the chosen hair strands section-by-section before wrapping them with foil.
By weaving the micro-strands for the micro-highlights, the baby fine strands can blend naturally with the lowlights/base colours for a subtle brightening effect.

*Tip from Irene: The thinner the chosen hair section, the more obvious the streaks of micro-highlights will turn out.
Next, the
L'Oreal Professional Majirel Pastels in 6.17 (Mineral)
was applied to the middle section of my hair to give a lowlight effect. This was followed by the
L'Oreal Professional Majirel Pastels in 7.21 (Lavender)
for the end section of my hair. This 3-tone colouring technique gave depth to the crown and at the same time helped achieve a natural balayage effect.
Lastly, the
L'Oreal Professional Vitamino A-ox Color Powerdose
was used for post hair treatment.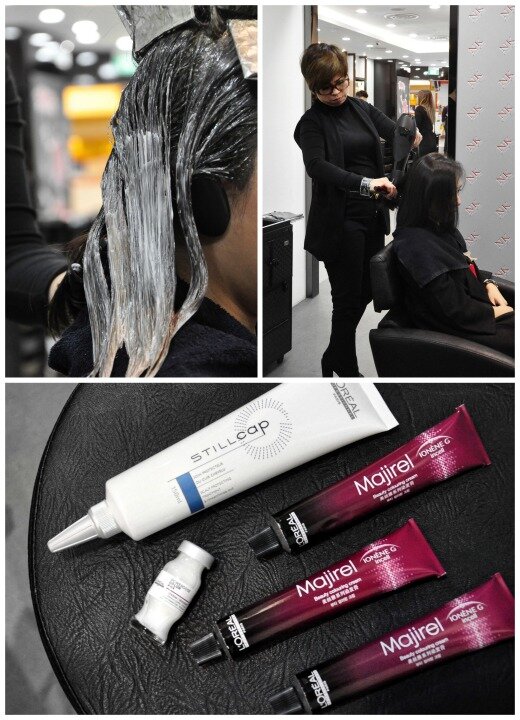 How do you feel about your new look and hair transformation process?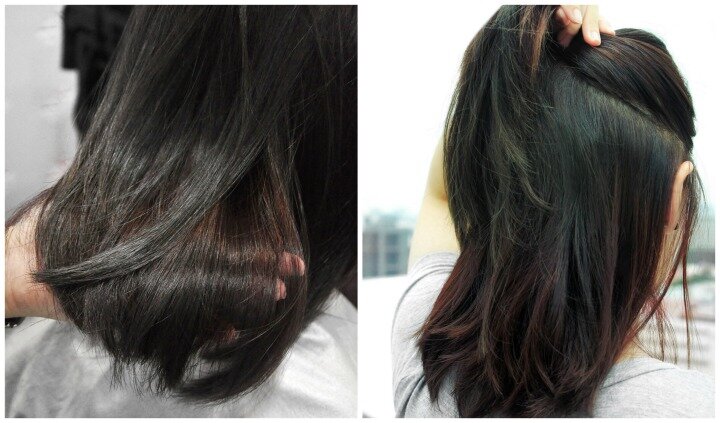 I am beyond thrilled! Since the colours are still relatively dark, I'm looking forward to seeing how the colours will turn out after a couple of washes. Also, I really like how the overall colours (highlights, lowlights, etc.) turned out so natural. I definitely look more refreshed now. The entire experience was fun and insightful! Irene and her team were friendly and professional, so I was very at ease throughout the whole process.
*The Pastel Babylights one tone colouring service without bleaching at NK Hairworks is priced at SGD $128++ for short hair, SGD $138++ for medium-length hair, and SGD $148++ for long hair.
--------------------------