From simple handshakes to lifting heavy groceries, our hands get exposed to a lot tasks daily. Our hands are very delicate and gets easily chapped and dry and it's not something our ordinary lotion can fix. So just like how our facial moisturisers and skin lotions are formulated for specific needs, our hands also deserve a much needed treat. With that said, why not give your hand regimen an extra pop with this exquisite collection from
Crabtree & Evelyn
.
Drawing inspiration from lush gardens and fresh flowers, Crabtree & Evelyn, the leader in hand care, launches three new limited edition
Ultra-moisturising Hand Therapy
this September.
Fresh Water Garden
opens with a cool freshness and blends vibrant notes of zesty grapefruit and lime with the light, dewy tones of water lily;
Aromatic Orangery
is a captivating mix of heady floral notes and fresh fruits, sweetened by a crystallised sugar accord; and
Orchard Bloom
is an enticing scent that blends the aroma of sun-warmed fruits with fresh flowers and elegant woods.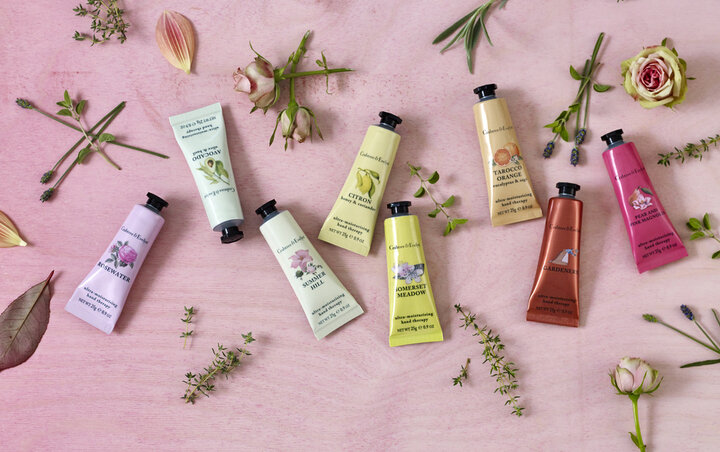 Apart from the limited edition Hand Therapy collection, Crabtree & Evelyn also carries 16 other variants in different scents and colours to suit every mood and style. Carefully blending selected ingredients drawn from nature, this range of intensive conditioning hand creams melts instantly into dehydrated skin without leaving a greasy residue.
So what are you waiting for? Give your hands a much deserved pampering and add a splash of pop into your hand regimen with Crabtree and Evelyn.
--------------------------
The limited edition Crabtree & Evelyn Hand Therapy collection will be available starting September 1, 2016 at SGD $13 each.