Our skin goes through the same fatigue our body experiences daily, making the signs of dull and tired looking skin is almost inevitable. And with the holidays coming, gatherings with friends and family are much less exciting if you don't feel confident and happy with your own skin (figuratively and literally).
Thankfully, you can now treat yourself to a fulfilling pampering experience with
Vichy's Puréte Thermal Volcanic Masks Collection
. Perfect even for those with sensitive skin, get ready to feel a dose of hydration, a boost of radiance, or a wave of deep cleansing with these masks.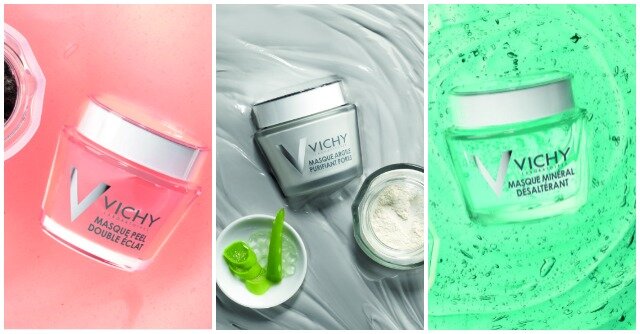 Created with your skin emergencies in mind, this collection serves as your #SkinSOS heroes especially for the festive season. Coming in three variants that addresses breakouts, inflammations and redness, and dullness and uneven skin tone, these skin pick-me-ups only takes 5 minutes to deliver its promised results and give you that instant skin glow up!
So what are you waiting for? Give your skin the treat it deserves and get that glow on point with Vichy's Puréte Thermal Volcanic Masks Collection!
--------------------------
The
Vichy Puréte Thermal Volcanic Masks Collection is available in all leading pharmacies in Singapore for SGD $39 each.