What makes a lipstick more than a lipstick? Attitude. With Givenchy's brand new lipstick, Rouge Interdit Vinyl, wearing it isn't just about enhancing your beauty – it's an accessory and a weapon.
Housed in a sleek black case that reveals nothing, each shade is hidden away from prying eyes, adding a layer of mystery to this gorgeous product! The best part about this new line of lipsticks is, of course, its formula. Extraordinary shine, opaque colours, and an astounding plumping effect round up the 3 major components of this collection.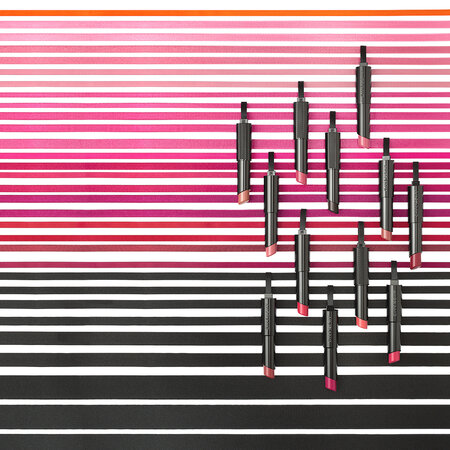 The secret to its unique formula is
black rose oil
, a rare and precious ingredient that delivers extreme moisture and comfort for hours. Combined with silicone resin to form a second-skin sensation on the lips, Rouge Interdit Vinyl gives a fuller and denser finish, blurring away the tiniest imperfections for a radiant and dazzling pout from any angle.
But if you truly want to make a statement, the shade to check out is
Noir Révélateur
. This black lipstick takes on a different colour each time by reacting to your lips' pH. So whether you layer it over bright hues to create winter shades, or nudes to create a customised evening look, the options are endless - making this a true must-have for all beauty addicts and lovers. Heads up though: we heard it's sold out everywhere!