This 2019 has been a roller coaster ride for the fashion and beauty industries, with many trends, collaborations, and (of course) drama, making headlines. But what did our fellow enthusiasts search for the most, you might wonder? Explore Google's top beauty and fashion searches for 2019 below.
Billie Eilish and Audrey Hepburn topped celebrity style
Celebrities influence a lot of what goes on in fashion. And in the past years, there are usually common factors that connect the roundup of searches. But this year's top two really surprised us — in a good way. For one, 17-year-old singer Billie Eilish and ultimate style icon Audrey Hepburn have contrasting styles and are from two different pop-culture eras. Eilish's looks are more street and edgy, not to mention androgynous, while Hepburn's style is primmer, with more classic and structured silhouettes. There's definitely no common denominator between the two, aside from having very distinct and definitive styles.
From this, it's safe to say that 2019 truly evolved in terms of our perception of fashion. It's no longer just one way or the other, but something that's very fluid and expressive. And of course, it further proved that Audrey Hepburn is nothing but timeless.
E-girl and VSCO girl aesthetic make the list for top outfit ideas
And I oop! Did we really expect anything less from these two emerging digital fashion subcultures? E-girls topped this year's list while VSCO girls settled in the fifth spot. Some of the top "how to's" are even related to the VSCO trend, number one being "how to make your own scrunchie." We can't conclude that the growing interest in search correlates to a growth in their respective communities. It's safe to assume, though, that there is a curiosity in their aesthetic. Others may even be trying to incorporate some of its aspects without fully indulging in the trend. Streetwear and athleisure brands like Fila, Champion, and Dickies also made the list, proving that these style pegs aren't going anywhere anytime soon.
Camp, emo, and Harajuku fashion styles also sparked people's curiosities
Some are surprising, some are not — that's how we're going to describe this year's list of top "fashion style" searches. On one hand, camp being at number one doesn't come as a shock, considering all the Met Gala buzz it caused early this year. Quasi-Victorian steampunk fashion was quite interesting, however, as it seemingly popped out of nowhere. Harajuku and Yankii styles, both Japanese fashion subcultures, also made the list without any precedent. Ending the curious list is emo style, which probably shot back into the searches list after known rock and emo band My Chemical Romance announced their reunion last October. Just when you think fashion searches for 2019 couldn't get any trickier, this list definitely makes you think. Makes us even more excited for what 2020 has in store!
How to make rice water is 2019's best homemade skincare hack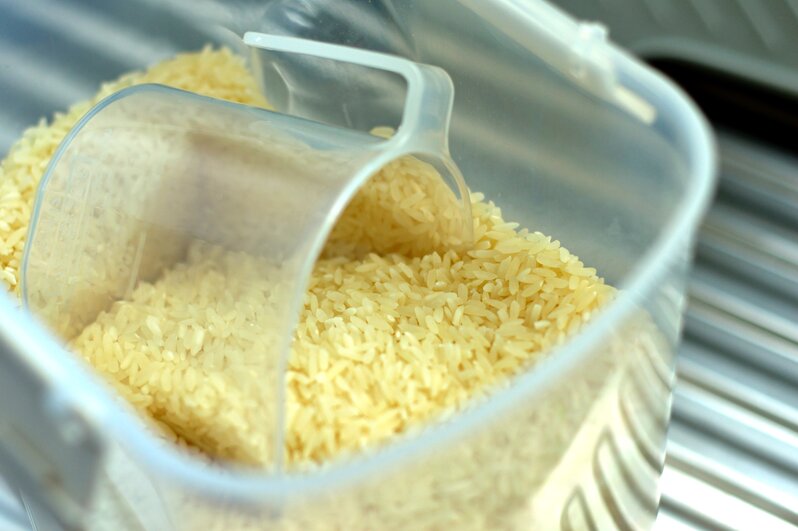 Beauty how-to's, like how to apply blush or foundation, makes Google most-searched list every year for obvious reasons. But one thing that truly caught our eye this year is people's curiosity in rice water. Using rice water for skincare reached a global scale around 2015 to 2016, but it reemerged this 2019 as a cleansing alternative. Derived from a Japanese skincare routine practised for over a thousand years, washing with rice water carries benefits such as natural skin treatment, as well as promotion of hair strength and growth — all at a low price.
This year's biggest beauty trend search result is unexpected
With all the beauty trends that popped up this year, you probably have your own guesses as to what makes this list. But whatever it is that you're thinking of, the actual result might stun you: nail stickers. That's right! Nail stickers, also known as nail wraps, are among the accessories ladies turn to so they can style up their 'tips sans the hassle. According to Google's results, the culprit is U.S. nail sticker brand Color Street, whose growing popularity resulted in the surge in interest. Given its practicality and continuous preference from the beauty community, it seems like we're moving to 2020 with more to expect from this trend.
(Cover photo from: @billieeilish)
Speaking of 2020 excitement, here are the films we're looking forward to catching next year.