It's been more than a decade since this iconic series hit our screens — can you believe that? And now, word is that Gossip Girl is returning, thanks to HBO Max. That's right; your one and only source into the scandalous lives of Manhattan's elite will be back thanks to Warner Media's upcoming streaming service. But don't expect this to focus on the lives of our favourite Upper East Siders in their 30s because this remake will be a completely re-imagined version. Turns out, Chace Crawford was right in his predictions: this 10-episode Gossip Girl reboot would seem to be turning our attention to a different set of teens.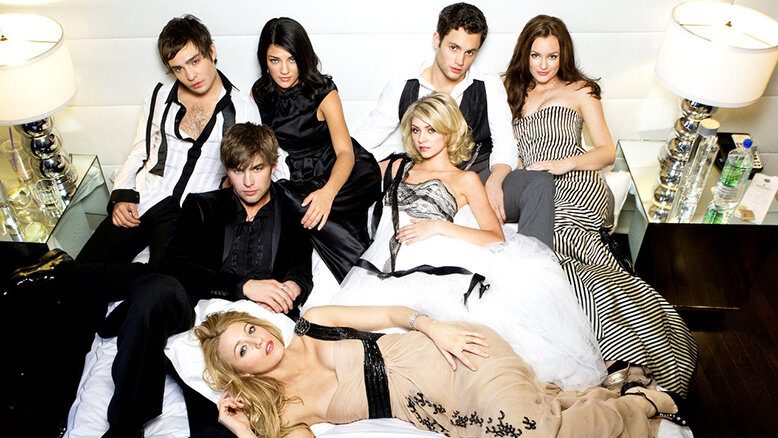 The original's showrunner and writer Joshua Safran will be part of the production. Like the original series, this one will also be based on a book written by Cecily von Ziegesar. Since the series first ran back in 2007 when social media was just taking off, the Gossip Girl reboot is expected to be quite different, seeing how social media and the whole of New York has changed since.
Aside from its intriguing storylines, the original became the biggest pop culture sensation for its fashion. With that, we can't wait to see if this Gossip Girl reboot would be serving us looks that slay. It might be a while before we can witness it for sure, since there's no release date set yet. So, while waiting, let's take a look back at our favourite Gossip Girl outfits that graced our TVs years back.
Preppy schoolgirl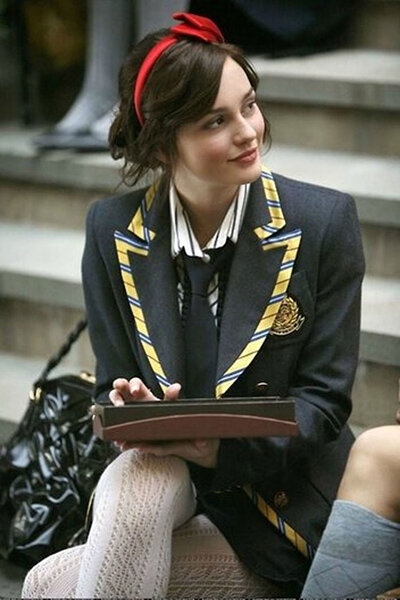 (Photo courtesy of The CW)
Who would forget Blair Waldorf and her completely preppy style that brightened up her otherwise boring uniform in the earlier seasons? Wherever you look, ladies back then sported bow headbands and cute tights inspired by the Queen B's iconic Gossip Girl outfits.
Laid-back chic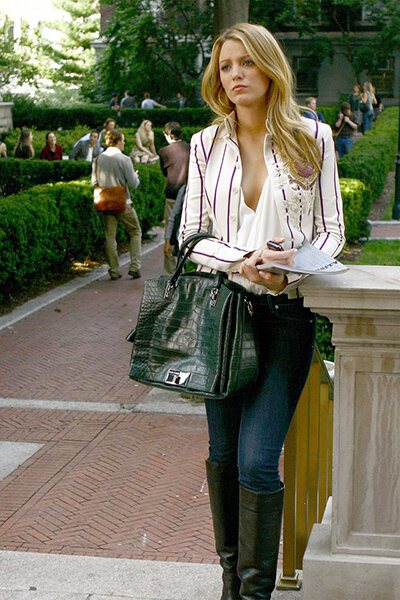 (Photo courtesy of The CW)
In contrast to B's charming looks, her best friend Serena was more known for showcasing a more laid-back look throughout the show. Chic streetwear perfect for days off were her signature as she always paired blazers or vests with skinny bottoms and high-heeled boots.
Rocker glam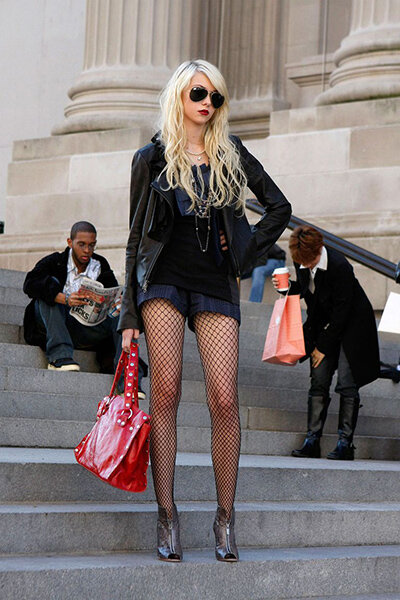 (Photo courtesy of The CW)
While we love Jenny's charming outfits in the first parts of the show, she really truly shined when her Gossip Girl outfits underwent a transformation. She no longer was a Blair-wannabe and she owned her personality once she started wearing those emo rocker numbers complemented by her dark vintage sunnies.
Sassy and edgy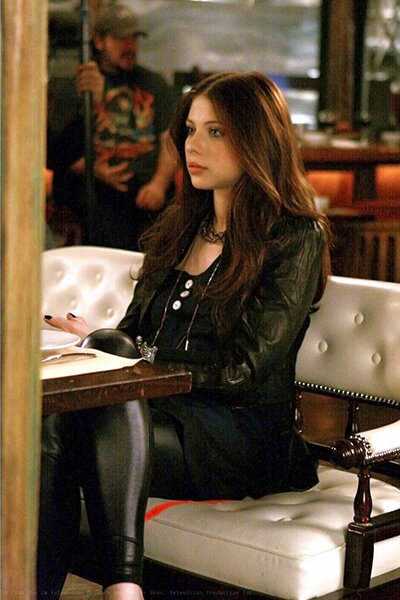 (Photo courtesy of The CW)
She may be Manhattan's resident bad girl, but Georgina's looks always slayed whenever she appeared on the screen. She was known for her interesting penchant for dark metallics and leathers, making her edgy style as sassy as her character.
Boho hipster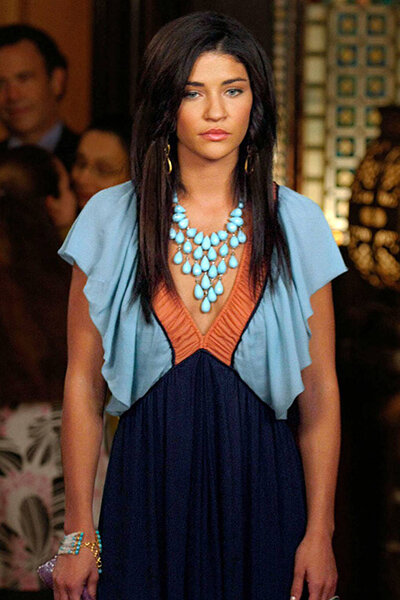 (Photo courtesy of The CW)
When we looked for bohemian fashion inspiration, we turned to Vanessa Abrams and her colourfully creative Gossip Girl outfits. Our fave Lower East Side rep's free-spirited side shone when she donned this colour-blocked boho dress accessorised with an oversized turquoise necklace for an event.
Golden Glamour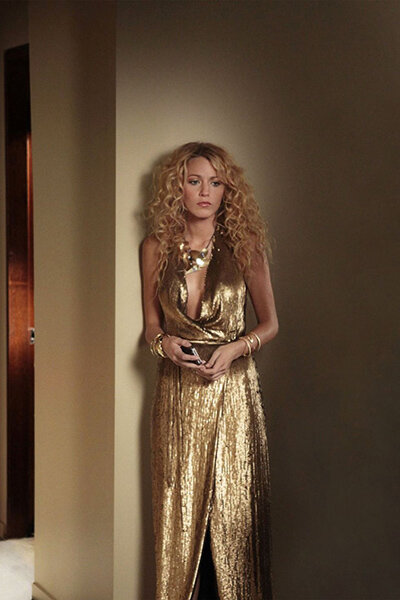 (Photo courtesy of The CW)
Speaking of formalwear, Serena's party outfits were also something to behold. People would argue that our golden girl's white party dress was the best, but this golden deep-v ensemble of hers complemented her blonde locks more.
Enchanting blue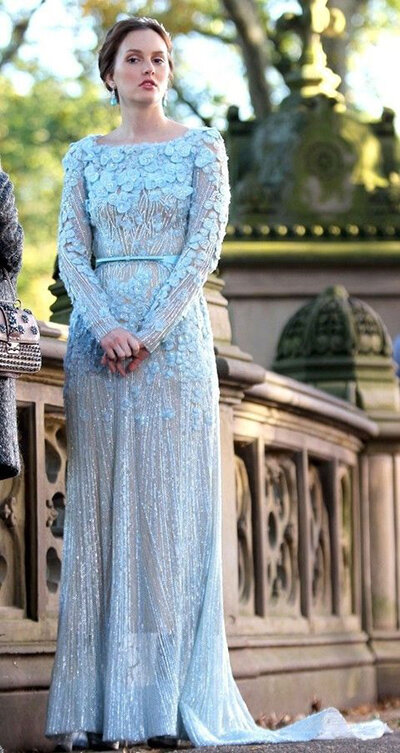 (Photo courtesy of The CW)
Last but not the least, of course, is Blair's wedding dress. Who says brides only look good in white? Though the way she and Chuck tied the knot was quite spontaneous, they kept it dreamy and romantic with this bedazzled Ellie Saab gown.
(Cover photo from: netflix.com)