Whether you're a fashion or beauty girl, you know that the best way to stand-out amongst the crowd is to be yourself. The basics of standing out seems simple enough--you can either dress in the most stylish way possible or wear makeup like a pro. But did you know that there is another thing you can try that can be an extension of your individuality? It's all about wearing a signature scent.
Looking and feeling great can now be done with a spritz from a perfume bottle you resonate with--whether it's a sweet scent for your girl-next-door style or a floral scent to match your girly OOTD. Your chosen signature scent can effortlessly exude that vibe for you and can even be an extension of your mood or inspiration for that day.
This is what former Gucci Creative Director Frida Giannini had in mind when they launched their Flora Fragrance Collection. She explains: "With Flora by Gucci, I wanted to express the loveliness of the Flora woman...[someone who is] charming, romantic, and optimistic. Now with The Flora Garden Collection I am celebrating the multi-faceted way the Gucci woman expresses her personality."
It is a bouquet of scents inspired by the House's renowned Flora pattern. With their five perfumes, one has an opportunity to explore and enhance her many facets – hidden and revealed – her gorgeousness, grace, glamour, generosity and glory.
Following our
first feature
, let's now take a look at how our Clozette girls
Melissa
,
Emma
, and
Kymm
express their personality through their daily OOTDs, makeup looks and yes, even perfumes, in this exclusive interview.
--------------------------

To our Clozetters in Singapore & Malaysia,
you can stand a chance to
WIN a Gucci Flora fragrance.
We've got 3 bottles to give away*!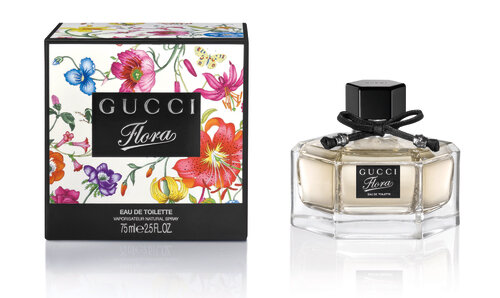 All you have to do is comment below with your answer to this simple question:
"How do you let your personality shine through?"
* Giveaway period from 16th to 13th July 2015
** Only Clozetters residing in Singapore & Malaysia are eligible