It's clear that all of us want to have beautiful skin, but why is it that even after piling on product after product, some of us just can't seem to get that healthy glow?
Hada Labo
invited us to Red Dot Museum last Friday to show us what we all are neglecting — hydration.
Dubbed as the
Prince of Make Up
, we were graced with the presence of
Xiao Kai Lao Shi
, celebrity make-up guru of hit Taiwanese lifestyle variety show,
Ladies First
, at the event.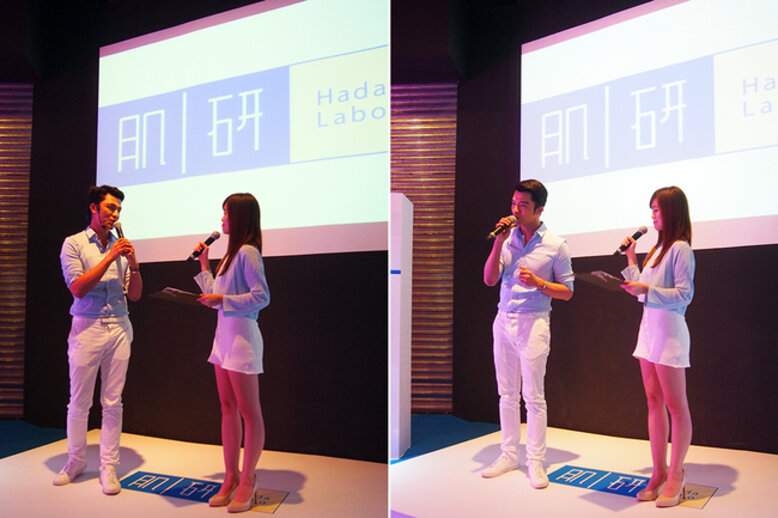 Xiao Kai Lao Shi showed us how patting the product into your skin using your fingers, as well as massaging your face with your palm, encourage greater circulation and accelerate absorption of the product. Pair the use of the new
Hada Labo Hydrating Essence
with any
Hada Labo Hydrating Lotion
and it will guarantee even better results by amplifying the effect of any skincare product used after!
While most of us would opt for re-applying and slapping on foundation powder during our midday touch up, Xiao Kai Lao Shi suggests dabbing a few drops of the Hada Labo Hydrating Essence onto a makeup sponge and patting that onto your skin instead. That way, your makeup will sink in and moisture will be released to give that fresh, dewy look.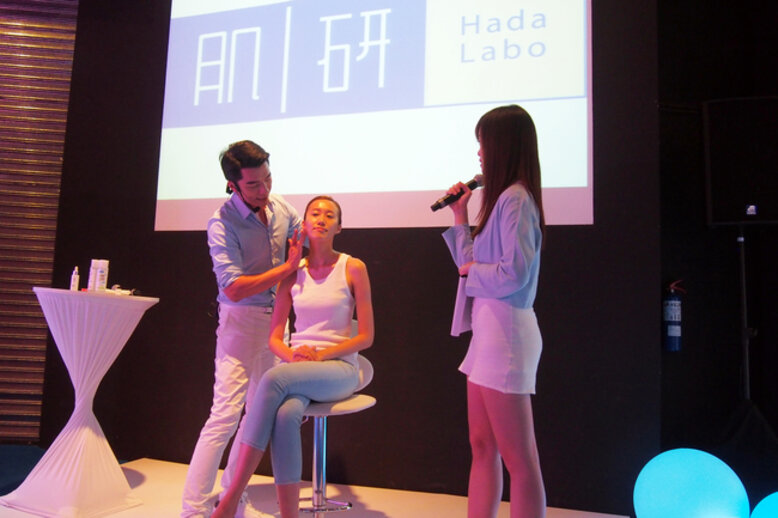 When asked about how one can differentiate between oily skin and hydrated skin, the celebrity makeup artist cheekily commented, "You will know the difference between the two – because when you have hydrated skin, people will naturally start to compliment you more on your beautiful skin."
Over at the mini Hada Labo science laboratory,
Dr Naelong Wang
, General Manger of Hada Labo Asia Research Centre, explained the science behind the
High Performance Penetrating & Deep Moisturising (HPP&M) Hydration Technology
– a technology Hada Labo prides itself on.
One common misconception that most people have – as Dr Wang pointed out – is to think of hydration and moisturising as the same thing. You'll be surprise to know that hydration and moisturising are actually two different things. While one talks about water penetrating into your skin, the other talks about preventing the water in your skin from evaporating and locking it in. With both, that's where dewy, healthy looking skin comes in.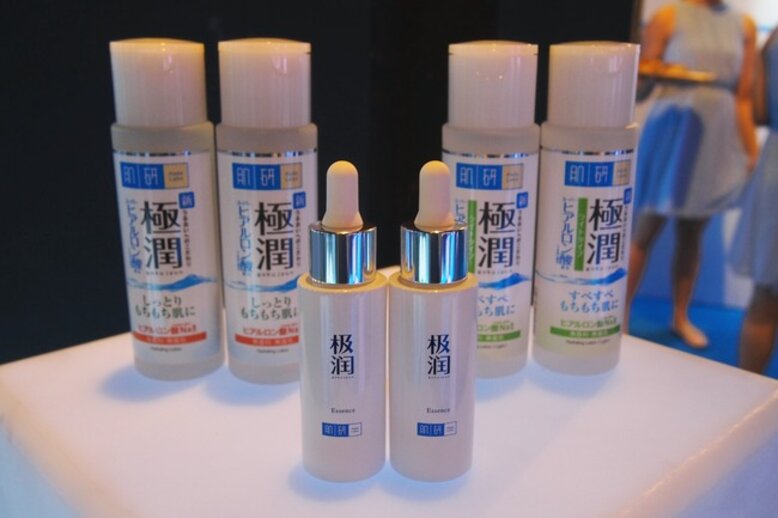 With the presence of four different sizes of
Hyaluronic Acid (HA)
in their products — Large-sized HA, Medium-sized HA, Super HA & Nano-HA — the market leader in the study of Hyaluronic Acid (one gram of HA is able to hold up to six litres of water!) promises to deeply hydrate and moisturise your skin at the same time.
With hydration this deep, it's no wonder Hada Labo has claimed its name as a hydration expert in the skincare industry, living up to its tagline —
'One Drop Locks Up An Ocean'
!
--------------------------
The new Hada Labo Hydrating Essence retails for $31.90 in Guardian and Watsons stores.