When it comes to style, we often look for the right pair — from shoes to earrings to a combo of top and trousers. But did you know that you should do the same for your hair? Finding the perfect pair of shampoo and conditioner can make a world of difference on your tresses. But the hunt for them doesn't really have to be gruelling. We say set your sights on products made with botanical ingredients that are not only effective but also incredibly mild. But don't settle for just any product. Ahead, your hair's new perfect pairings from Herbal Essences, which are made with real botanicals endorsed by Royal Botanical Gardens, Kew, a botanical research and education institution in the United Kingdom.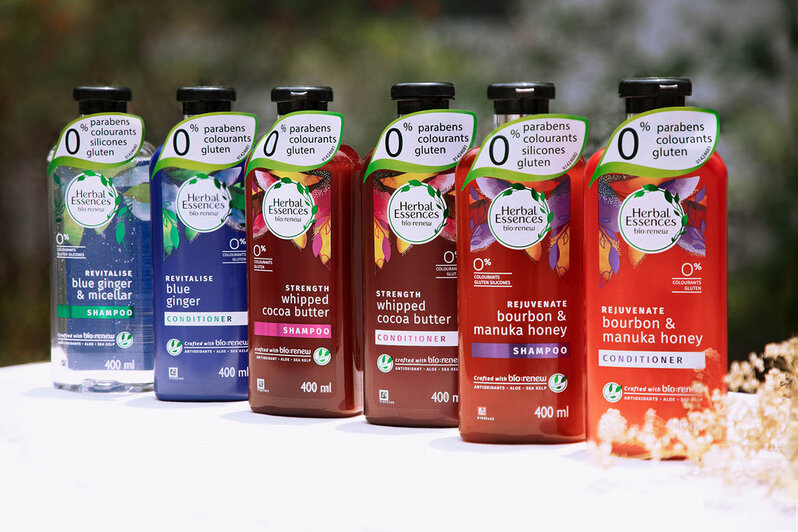 For refreshing limp hair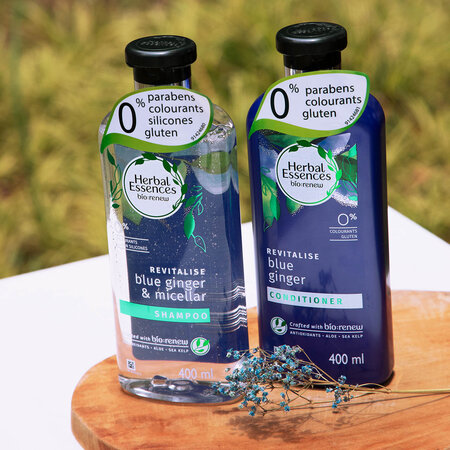 Feeling like your hair needs a bit more oomph? Try the reviving combination of Micellar Water and Blue Ginger in the Herbal Essences Refresh Micellar Water & Blue Ginger Shampoo and Conditioner. Made with Ecklonia Radiata Extract, Alpinia Galanga Rhizome Extract, Histidine, Citric Acid, Betula Alba Bark Extract, and Aloe Barbadensis Leaf Juice, it's a silicone-free shampoo that gives the hair a gorgeous lift. It's also colour-safe and pH-balanced, making sure your hair is as fresh as ever. Plus, it has notes of ginger, floral bouquets and clean musk that leaves your hair smelling just as fresh as it looks.

For rejuvenating dull hair

If you feel like your hair's not looking its best lately, it's time to rejuvenate it. Treat it to the pairing of Bourbon and Manuka Honey in the Herbal Essences Bourbon and Manuka Honey Shampoo and Conditioner. It has Aloe Barbadensis Leaf Juice, Bourbon Extract, Honey Extract, Citric Acid, Ecklonia Radiata Extract, Safflower Seed Oil and Histidine that moisturises and protects your hair from damage. It also cleanses and strengthens your tresses while giving you an olfactory experience with honeyed plum, white florals and precious woods.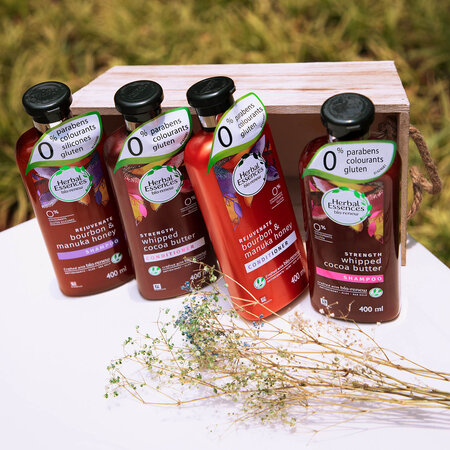 For strengthening damaged hair

Think damaged hair can't be salvaged? The pairing of Vitamin E and Cocoa Butter in the Herbal Essences Vitamin E and Cocoa Butter Shampoo and Conditioner ask you to think again. It's got Cocoa Seed Butter, Tocopheryl Acetate (Vitamin E), Ecklonia Radiata Extract, Histidine and Aloe Barbadensis Leaf Juice that not only help repair damaged hair in just 21 days but also helps strengthen it from future breakage. Indulge in its extra care and invigorating scents of black cherry, smooth almond cream, and spicy amber.


Get your favourite hair care pair at Guardian or Watson's.