We all want hair that is soft, shiny, and manageable without the frizz. And with the weather changes in our region--going from humid and sunny, to sudden bursts of drizzle and rain--it can sometimes wreck havoc on our mane, making it look flat, dull, and frizzy.
So here's a video from ClozetteTV Style School that features editorial and celebrity hairstylist, Jacqueline Bush. With a clientèle that includes celebrities such as Faith Hill, Mark Ruffalo, and Gwyneth Paltrow, she lets us in on Hollywood's secret to strong, healthy, and shiny everyday hair.
Watch the video below:
Scroll down to see our top 5 haircare products for shiny hair
ALTERNA 'Caviar Anti-Aging' Omega+ Nourishing Oil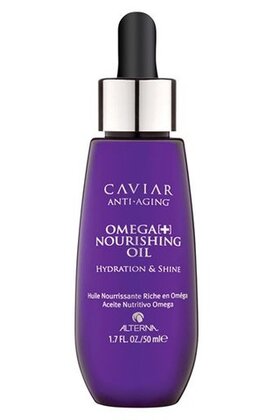 This nourishing hair oil has a rich formula that contains a highly concentrated dose of omega-3 and C22 fatty acids to deeply nourish and transform hair, giving it that boost of shine and vitality. This oil treatment combats dry and brittle locks while smoothing strands and adding an intense shine. Spread it through freshly styled hair, or use it as an overnight hair oil and wake up to lush, soft locks.
Kiehl's Argan & Sesame Leave-in Hair Oil Concentrate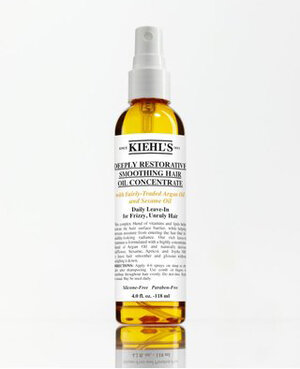 Kiehl's Argan & Sesame Leave-in Hair Oil Concentrate has been proven to reduce frizz from excessive heat styling and external aggressors that at times leave hair looking frizzy and coarse. This is a lightweight oil treatment that is enriched with Fairly-Traded Argan Kernel Oil and Sesame Seed Oil which helps to nourish hair, giving it that healthy shine you've always wanted.
blowpro 'weather girl' climate neutralizing complex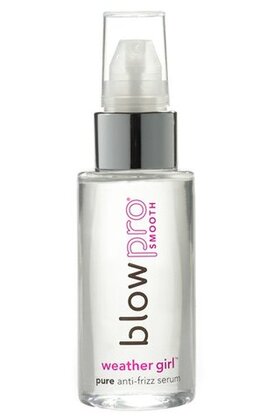 This hair serum is perfect for those who experience frizzy hair due to the the warm, humid climate. With its silky, weightless serum complex, it helps prevent frizz and flyaways in all weather conditions. For frizz prevention and subtle gloss, apply sparingly to freshly blown out hair, focusing mid-shaft to tips and avoiding the scalp.
SACHAJUAN Straight & Shine Spray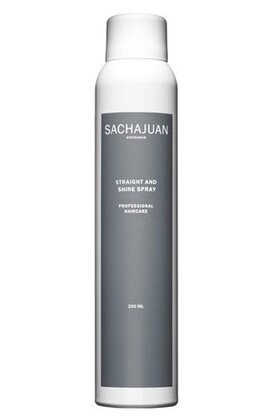 This is a great shine spray to finish off any look. It's a lightweight styling and finishing product that creates texture and provides maximum shine, giving your styled hair a quick shine boost. Spray this all over your hair as the last step to lock in your look for the day.
MOROCCANOIL Glimmer Shine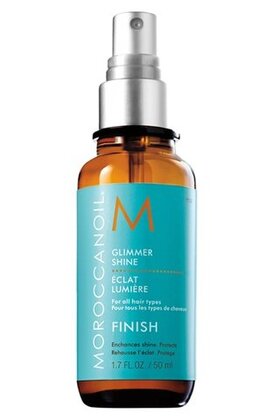 If you really want to amp up the shine and gloss to you hair, you can't go wrong with Glimmer Shine by MOROCCANOIL. It's a finishing spray that attracts and reflects light to give hair a gorgeous gloss. It is also infused with argan oil, vitamins and antioxidants to create a veil of luminous shine while protecting hair against environmental elements.
What's your favourite haircare product? Let us know in the comment box below!
Click here for more inspiration from our Beauty Community!