When we go on a trip, we want everything to be in its absolute best. We meticulously prepare everything — even our travel ensembles. But choosing pieces to pack can be quite tricky. It's hard to switch up your outfits and find accessories to match your destinations and activities. One thing you can do is to accessorise with pieces from trusty hat brands to enjoy your mid-summer adventures while minimising the sun's harmful effects. To help with that, here's a list of hats you can bring depending on your trip.
Cross-country road trip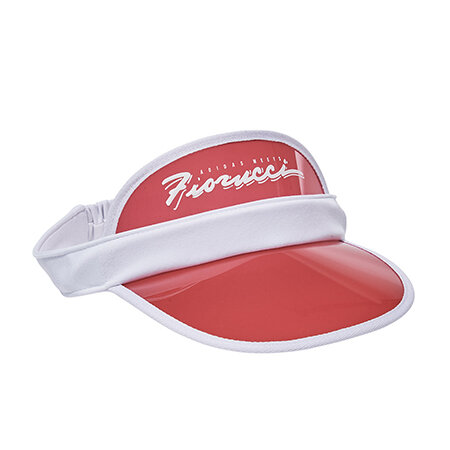 Adidas meets Fiorucci visor, price unavailable (catch them online and at Adidas Pacific Plaza on 10 May)
If you decide to embark on a road trip, then a laidback and comfortable outfit is your go-to. You might think it's unnecessary to wear a hat when you're probably going to spend the whole time inside the car, but that's where you're wrong. While the roof protects your crown from the sun's heat, your eyes are still left vulnerable to its brightness. So opt for a funky visor to shade your eyes from the blinding light like this piece from Adidas Meets Fiorucci.