Summer is the ideal season to wear bold and colourful looks but if you're not that ready yet, you may do so a little at a time by incorporating colour in your shoes, bags, and accessories with Charles & Keith. Their latest collection lends an element of finesse accompanied by contemporary appeal that binds the lithe movements and vivacity of youth to life.
There are six elements that are evident in this collection: Awakening, Nordica, Rave, Ritual, En Forme and La Femme. Awakening frames the naturalistic movement of yoga and ballet in a subdued number for a collection stripped of excesses. Nordica draws upon the raw and natural as its point. Rave ushers in a style parade of block heels, sneakers and lug sole sandals. Ritual mashes up of pop colours, silver and black heightens intensity as black lizard and horn print augment the collection. En Forme strikes a balance between feminine and fearless characters by embracing a tough and sexy exterior. And lastly, La Femme takes its cue from refined femininity and classic constructions.
Here are our top 7 picks from Charles & Keith's summer-ready collection!

--------------------------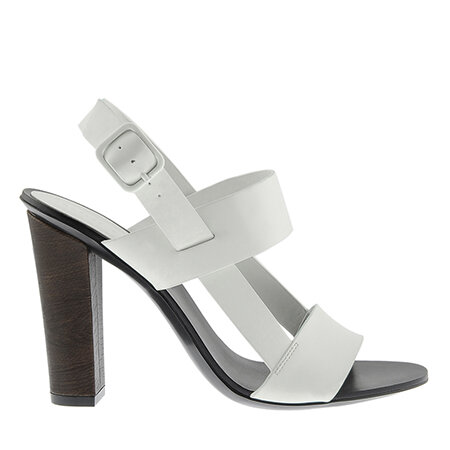 White is a colour and yes, this classy heeled sandal got us drooling over its chunky wooden heel and strong yet sexy form. This is a must-wear for classy luncheons and romantic summer dates.