Scents often have a magical way of evoking the inner spirit in me. Waking up each morning feeling a burst of lingering freshness of elegance puts a spring in my step each day. It's been a week since we've tried experimenting this new fragrance on practically any laundry in our house, including Bebe girl's apparels and I must say Hubb & I are officially hooked to its burst of freshness and lingering fragrance already.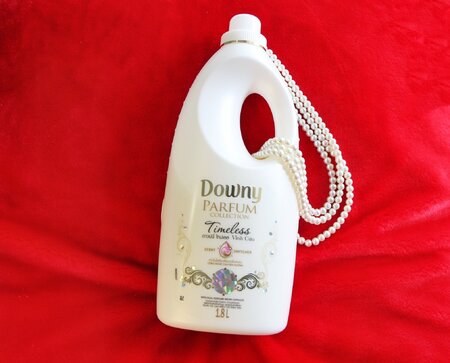 Click next to read more about my Downy Timeless experience >>
Collaborating with Clozette team was once again a ball of fun! It was the Hubb's first attempt in selecting an outfit for me, with me completely in the dark. So naturally, I was dying to see what my man would pick for his first try of selecting my OOTD. Much to his relief, he had the expert help of image consultant Kyla Tan, to help ease his burden. I'm pretty confident he had much fun with the help of the expert and the Clozette team.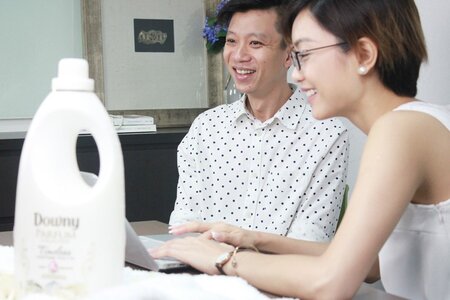 The surprise gift finally arrived! I peek a glimpse of lace and found myself grinning like a dork. It helps that the Hubb helps out with the laundry on days I'm away from home. When seeking his opinion for my apparels on our dates out, he will often lament 'Isn't this similar to what I just washed and hung up in the laundry area last night?' *guilty as charged*
I don't know if you and I have the same issue--but we, ladies can own a few similar outfits with the same style that we so fancy, but yet still can find something different in every one of them! There's still an element of difference in them you know? So, the pick of sheer white lace (I love lace) on ivory is something I don't own, yet familiar..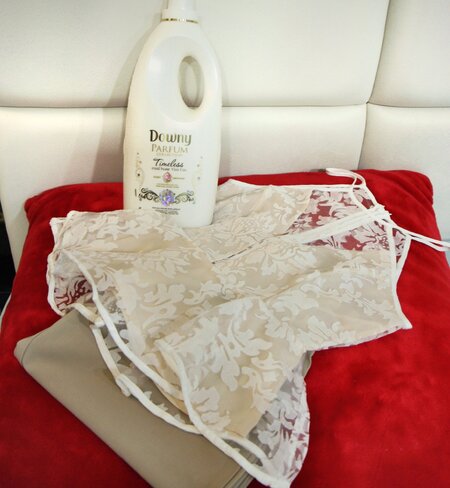 Date out with the OOTD chosen by the man. Here's my oh-oh-tee-dee of the day!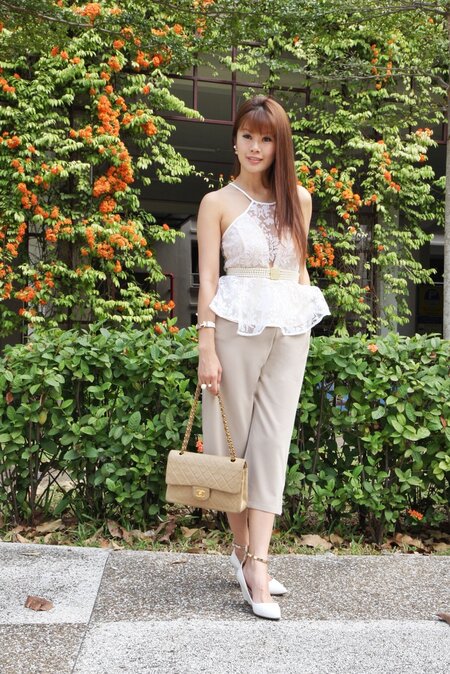 Having fun styling the peplum lace number which the Hubb has selected. He opted for a chic pair of culottes - as he noticed of late, it's in trend. This man sure knows his stuff.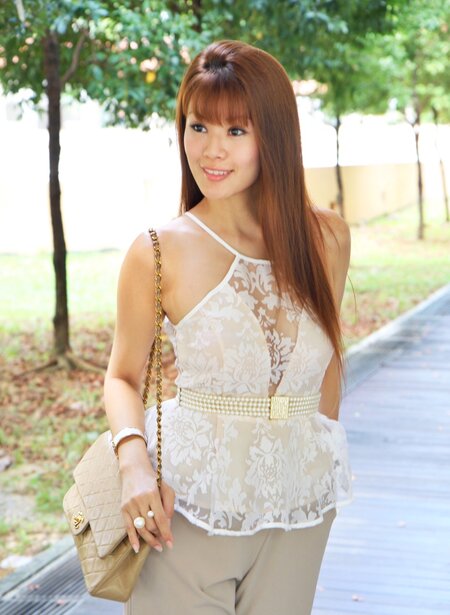 I have always been in love with scents. The smell of romantically scented rooms, even the bathrooms. With the burst of fresh smelling laundry, it never fails to evoke a spiral of everything-is-in-order senses in me. Though not a huge fan of housework, with the new addition to our Downy timeless scent and also to our previous blue downy collection, it helps me look forward to each new batch of fresh laundry like receiving a newly scented batch of gift all over again. We're glad that we can smell this on our Furkid too. We are pretty sure Bebe girl will love that even her dresses smells freshly scented with every wash.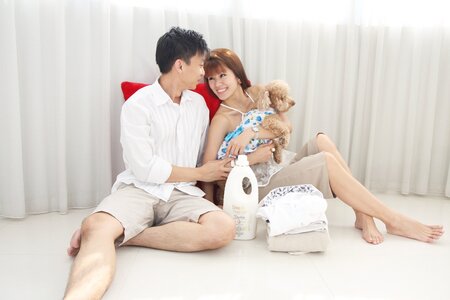 Have your own Downy Timeless experience? Share it with us in the comments below!