Luscious locks, soft tresses, crowning glory… these are all beautiful ways of describing healthy hair. While it's important to have the right shampoo, conditioner, and hair masks to help us achieve beautiful hair, we're excited to learn more about how
PHS HAIRSCIENCE®
is offering new ways to care for our hair from within. We joined them last 19 September 2019 for the launch of their
Nutri-Hair supplements
. PHS is Singapore's leading provider in clinically proven and botanically sourced hair and scalp treatments. With that in mind, they're once again pushing the boundaries of these known treatments with their new Nutri-Hair oral supplements.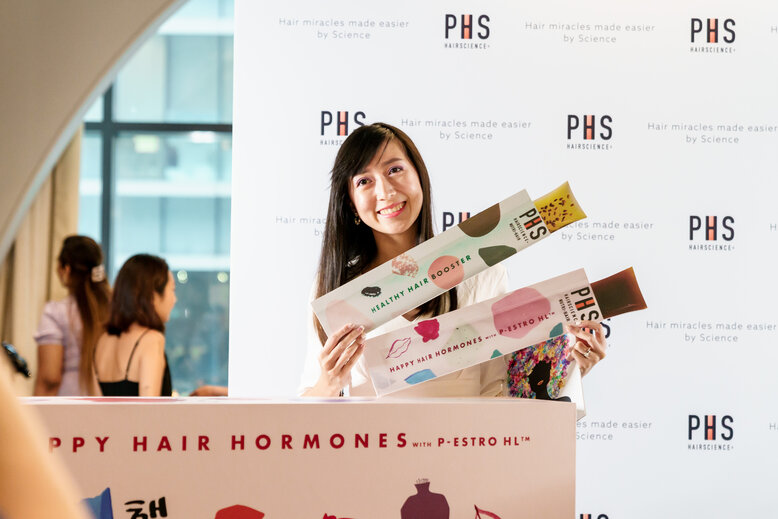 Clozette Ambassador Kai Ting (@kaitinghearts) was at the event.
The
Nutri-Hair supplements
address haircare from a holistic standpoint. As a first for PHS, these oral supplements are the first step in combating factors of hair problems such as ageing, environmental stressors, and sheer neglect of the scalp. In the intimate and cosy space of Pickleville in the middle of the business district, we were introduced to their two pioneering products: the Healthy Hair Booster and the Happy Hair Hormones. These oral jelly supplements, coupled with a good diet, is paramount to healthy hair according to PHS.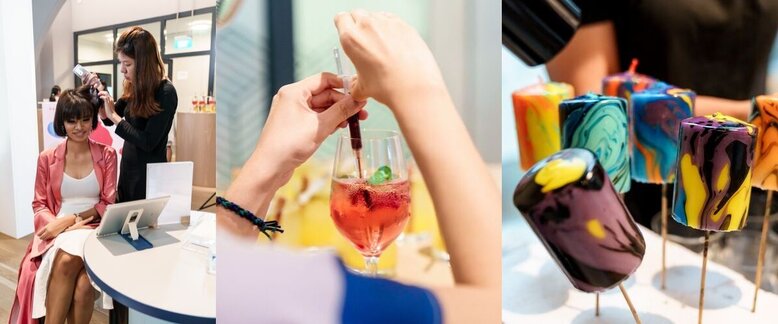 The fun activities we were treated to during the event included a scalp analysis, healthy hair mocktails, and DIY candle art.
To learn more about these new products from PHS, read on.
The Healthy Hair Booster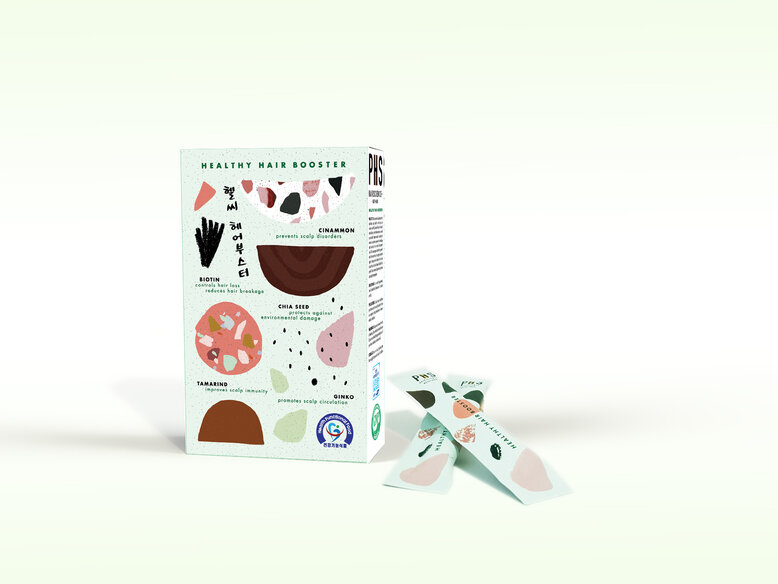 SGD62/~USD45.02 for 14 sachets (20g)
The
Healthy Hair Booster
is a multi-vitamin supplement that's chock full of antioxidants, anti-inflammatories, and vitamins. These work in tandem to promote great hair growth while preventing scalp damage. It has a spicy undertone, as it contains cinnamon, gingko, and tamarind - everyday products that aid in strengthening your scalp's health. As a secondary benefit, the Hair Booster can also improve your digestive health and aid in weight management.
The Happy Hair Hormones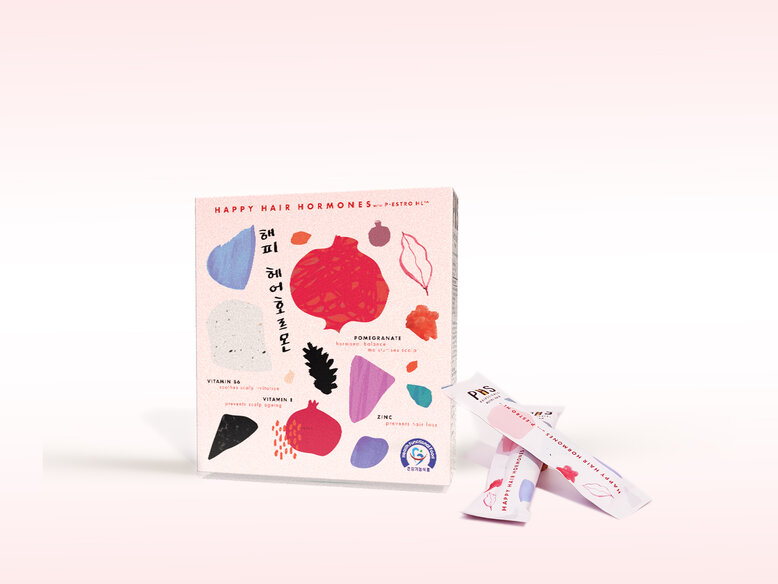 SGD96/~USD69.71 for 14 sachets (30g)
We were very lucky to try the
Happy Hair Hormones
firsthand. We noticed that it had a refreshingly tangy taste, likely because of its key ingredient, pomegranate, that serves as a rich source of phytoestrogen. Phytoestrogen aids in balancing hormone levels. In addition to the Healthy Hair Booster, one can combat hair loss by drinking a sachet of Happy Hair Hormones daily. It is a powerful hair supplement that not only promotes healthy hair growth but also enhances cell renewal and prevents hormone-based hair loss.
Aside from taking these supplements, you can double up your efforts with a healthy and active lifestyle, a well-balanced diet, and a positive disposition to life. These are all important in your overall physical health and appearance. To start your journey to healthier and happier hair, the PHS HAIRSCIENCE® Nutri-Hair supplements are now available at all PHS HAIRSCIENCE® outlets and online.
Get more hairstyle inspiration here.