Time to set the record straight:
Head & Shoulders
is more than your regular go-to anti-dandruff hair care brand. True, Head & Shoulders always delivers when it comes to promoting a healthy scalp. But do all anti-dandruff products actually aggravate your strands to lacklustre dryness?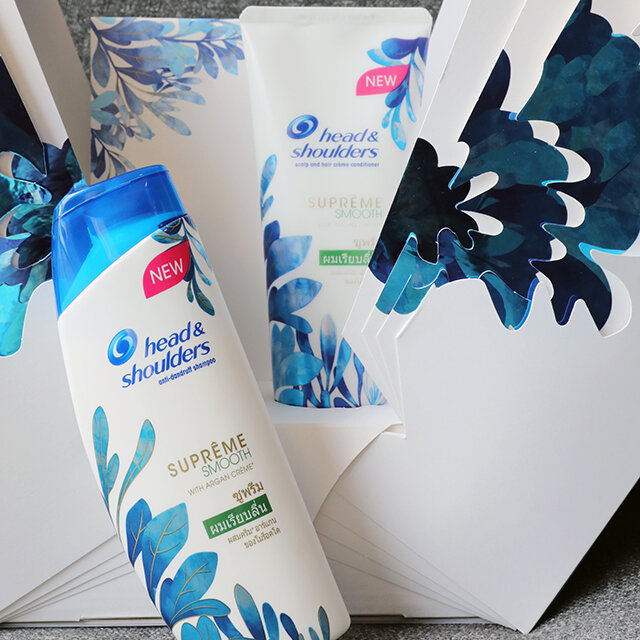 Many people have a misconception that Head & Shoulders may also be too strong or that using it makes the hair dry. We're here to debunk that with
Head & Shoulders' Supreme Series
— which consists of an ultra-nourishing shampoo and (the first-of-its-kind) conditioner to bless your crowning glory with much-needed softness and vibrancy. The key ingredient in the products? Argan oil. Packed with vitamin E and essential fatty acids, argan oil is known for its hydrating benefits for the hair, skin and nails.
Did we also mention that it smells divine like a slice of fruity heaven with a sweet concoction of strawberries, pineapples, winter pears and more? This is one anti-dandruff duo that we'll be happy to grace our manes with. Ahead, four Clozette readers share their Head & Shoulders experience: They use Head & Shoulders. What about you?
Kersie Koh, 44, Entrepreneur




"I first noticed I had dandruff around the time when I was travelling a lot for work. I tried Head & Shoulders and it really helped my dandruff issue. But more than that, I love that it's not overly scented, it refreshes my scalp, and it is gentle enough for daily use. Even after my dandruff issue stopped, Head & Shoulders continued to be one of my staples.
I was really curious about the new Supreme Series and started using it. I'm surprised at how soft my hair feels after using the Shampoo & Conditioner."
Audrey Ang, 24, Media Executive




"Head & Shoulders has been one of my go-to hair care brands since I was a teenager. I had dandruff then, but as I got older, I stopped having dandruff issues but still continue to use Head & Shoulders to this day.
The thing is, it really isn't as harsh as what everyone thinks about anti-dandruff hair care. My hair actually looks healthier and feels softer after using Head & Shoulders."
Lim Junying, 28, Merchandiser




"Because I lead a very active lifestyle, I frequently need to wash my hair for hygiene reasons. Sweat that isn't washed off after exercising can leave my scalp sensitive and itchy and my strands dry and dull-looking.
I started using Head & Shoulders simply because it's convenient, accessible and reasonably priced. Plus it provides relief! My scalp feels great after a good lather, and it hardly leaves my strands tangled or uncomfortable. I also appreciate that it doesn't build up heaviness in my hair. My hair definitely feels softer and more manageable!"
Mikhael Motus, 29, Visual Content Designer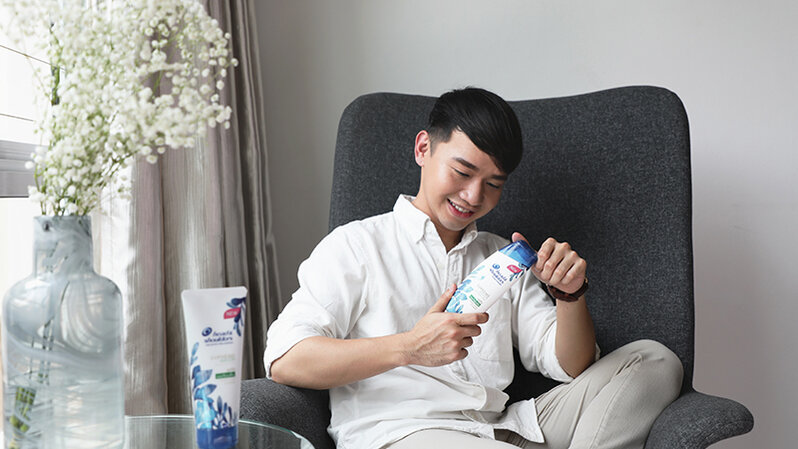 "To me, Head & Shoulders is not just another anti-dandruff hair care brand. I've been using the brand for a while now, simply because it not only keeps my scalp dandruff-free, it also keeps my hair soft and smooth.

I may not be new to the brand but I am definitely impressed with the new Head & Shoulders Supreme Smooth variant. I like the creamy texture that is complemented with a unique aroma. I also like the results after a blow-dry. My hair looks glossy and feels soft and moisturised."
Head & Shoulders Supreme Series is now available at retail stores in Singapore and Malaysia.