When people say "healthy food," some of us immediately say no. We've got this notion that despite the benefits of eating healthy, munching on tasteless food is too much of a sacrifice.
But worry no more! Malaysian actress and fitness enthusiast
Sharifah Sakinah
shared tips on keeping fit and eating healthy that will definitely make you lick your plate clean! On top of that you can also achieve your body goals by using
Clarins Made-To-Measure Body Slimming Duo

.
Achieve a slimmer and contour body curves with the perfect slimming partners of
Clarins Body Lift Cellulite Control
to slim and reduce cellulite and
Body Shaping Cream
to reduce stubborn fat.
--------------------------
A lot of people think that healthy eating means eating tasteless food. What's your personal definition of "healthy eating"?
To me healthy eating is to "eat clean". Meaning you can eat Nasi Lemak, but when you prepare it change it to brown rice, use sea salt instead of the usual.
What are your favourite dishes/foods that fits into your fitness routine?
Dark chocolate keeps a girl happy all the time. It is famous for its anti-oxidant benefits, control blood sugar and high in vitamins and minerals. Take it moderately.

What foods can surprisingly be bad in terms of keeping us in shape?

Some people think [that] by cutting rice intake and replacing it with bread, you will lose weight. [in this case, make sure] it's whole grain bread [because] otherwise it's the same as indulging in rice.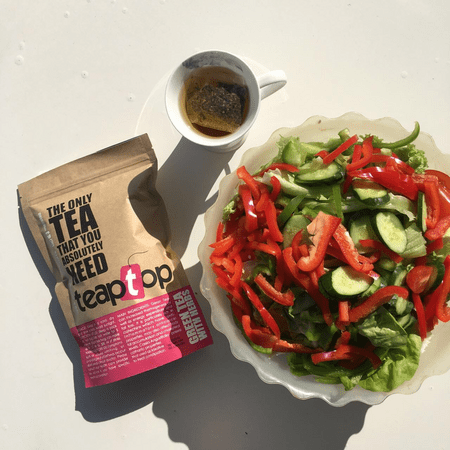 Can you share with us cooking tips and secrets on how we can make our daily meals with the family more healthy?
Try to cut down the intake of processed food. Go organic!
Any tips on how to stay with a healthy eating plan?
Eat clean and know your body. When you know your body and what it needs, that's when you'll [learn to] truly love yourself and not force it to be something it cannot be.
--------------------------