New season, new styles; and that's definitely more exciting than watching the weather change from the cool days of "winter," to warm and humid. So as we we prep ourselves for the heat of the Summer sun, it's time to give our wardrobe a makeover! And to be honest, what better place to start than with our shoe collection!
So stay on-trend and dress up your feet with these latest shoe trends!
--------------------------
Metallic Shine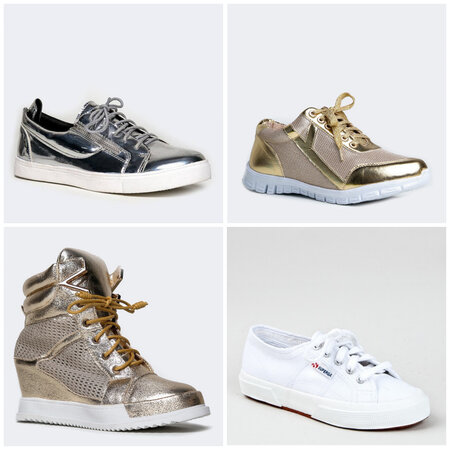 Sneakers are definitely in trend, and it relieves our tired feet from the elevated heels while keeping us fashionably grounded at the same time. Since metallics are the IN thing right now, start your collection with an eye-catching, reflective silver metallic pair of sneakers! The
Athena Metallic Sneaker
in silver is your go-to pair--wear it with a plain tee and a pair of jeans and you're good to go!