(Cover photo from: Suan Lee)

One quick search of a popular song on YouTube will yield hundreds of results, many of which are covers of the original. Some do it for fun, others do it to get noticed. There are quite a few, however, who gain sudden fame. And there are others who take the fame as a step towards something more concrete.
Lydia Lee mesmerised the world when she released a cover of Adele's Hello, but now she's ready to make a name for herself and let people hear her through her own words.
We had the opportunity to talk to her about what it was like for her cover to go viral and what's next for her after that. Read on to learn more about the budding star.
--------------------------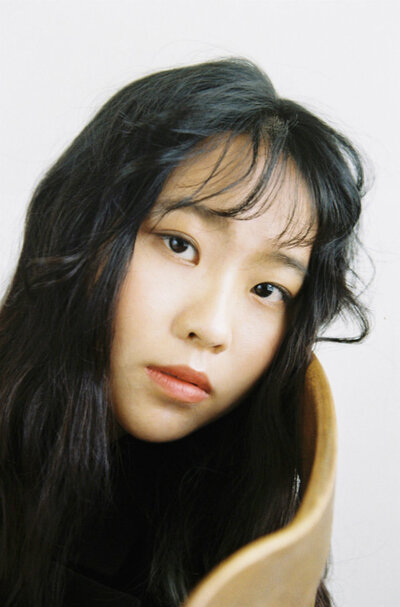 (Photo from: Suan Lee)
When and how did your love for music and performance begin?
Since I was a child, I feel like I have been exposed to a musical environment. I started off playing the piano, which was my mum's intention at first, then played the violin. I found out that I was really enjoying the whole process of expressing myself through music. Then I joined the 'Auckland Girls Choir'. I gained interest in music so naturally that I don't even remember a specific event or time [that made me interested]. For me, it has always been something to be passionate and fascinated about.
How was it like seeing your cover for Adele's

Hello

go viral?

It was so surreal. It got to a point where I couldn't believe it even though I saw it through my own eyes! I also definitely did not see that coming at all since there were no intentions of making the cover go viral. I was so grateful to see people enjoying the cover.
--------------------------
Tell us about your experience at the

Ellen DeGeneres Show

.
Without any doubt, it was one of the most challenging, influential and yet exciting experiences throughout my whole music career. To go on the
Ellen DeGeneres Show
was beyond my imagination. I have to say, I was under a lot of pressure, but it gave me an opportunity to encourage myself to go out of my comfort zone and explore my abilities in terms of music. The best music-wise education I've ever had!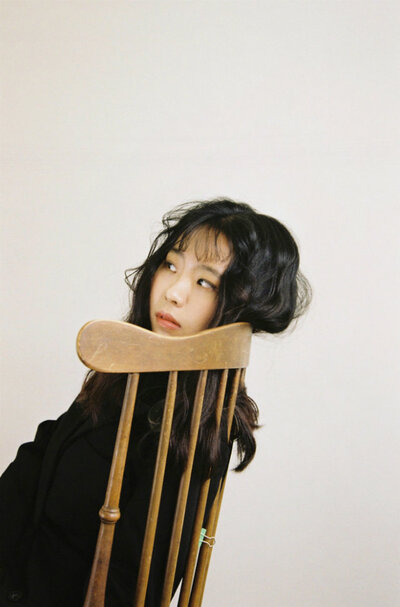 (Photo from: Suan Lee)
Going viral has certainly opened doors for you. How has going viral changed your life on a personal and professional level?

To be honest, I actually went through a phase where I felt so insecure about myself when the video got viral. I felt like I wasn't ready for this much exposure and didn't deserve it. But this experience definitely helped me get through this phase and realise the true musical ability that I had and to embrace my insecurities. I've also learned to push the limits within me. Also, professionally, it trained me to go out there and enjoy the music with the audience and to collaborate with numerous different musicians and producers.
--------------------------
What and who are you inspired by musically? Why?
There is a lot of musicians that I look up to, including Lianne Havas, Ady Suleiman, Chet Baker, Bill Evans, Billie Holiday, King Krule and so on. But it could be said that throughout my music career, Damien Rice is one of my biggest inspirations. He opened up a whole new world for me. I was so amazed by his music and of how he could be so influential through that subtleness in music. That is when I prioritised stories and lyrics and the essence of music before anything else.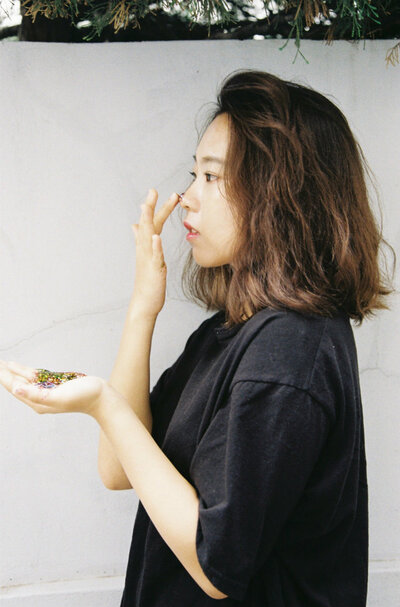 (Photo from: Suan Lee)
Share with us some details about your debut singles

Blue

and

Paralyze Me

.
They are my first original singles after the cover of
Hello.
They are very special and personal in my own way. It feels like I'm finally introducing myself to the audiences. They were both written in Atlanta with five amazing producers, and I had so much fun going through the process of making them.
Blue
is based on my personal story — the struggles and the realisations that I had when I was born with a half blue face. This song is very personal yet something that many people can empathise with. Also, the lyrics are like a bit poetic to let the listeners explore their imaginations.
Paralyze Me
could be claimed as a fictional story. It wasn't lifted directly from my experience; it is a combination of the experiences of five different people including me. But I can still fully understand the story even in a non-romantic way.
--------------------------
Check out Lydia's first single,

Blue,

below. You may also download the song, as well as her other single titled

Paralyze Me

on iTunes
.
*The interview was edited for brevity and clarity.