A ton of refreshingly new beauty trends are popping up on our Instagram feeds nowadays. Still, despite our excitement for these, we sometimes miss the glamour of the looks of the past. Luckily for us,
HERA
decided to collaborate with renowned Italian brand Au Jour Le Jour to help us create striking looks this season. Just this last 30 May, the number one Korean cosmetics brand launched the limited-edition collection. In their boutique in ION Orchard, they held a makeup demo to show us how to achieve this classic yet edgy aesthetic.
The HERA x Au Jour Le Jour collection stays true to its 1980s punk inspiration by housing its products in glittery and bold packaging. This limited-edition collection features an all-new six-colour eyeshadow palette, two lipsticks, along with some of their best-selling products. Available in soft colours, this collab will help you create your modern take on the vintage punk look.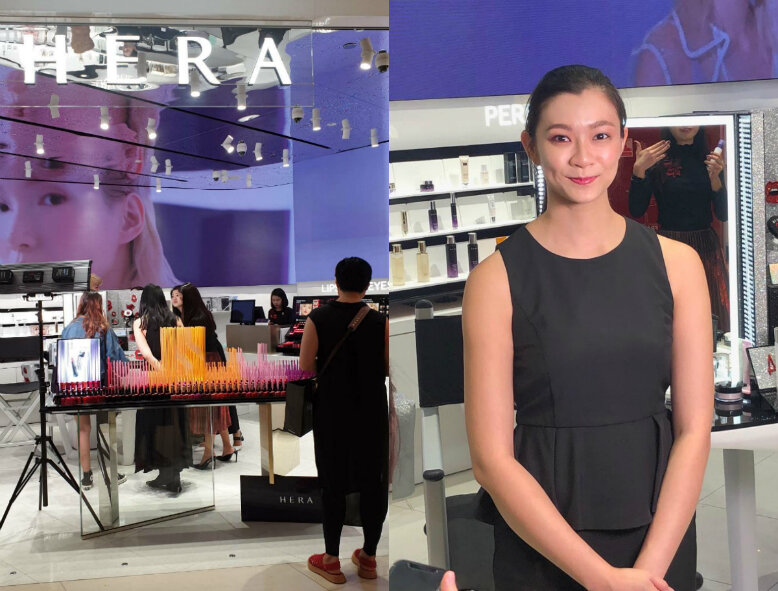 HERA x Au Jour Le Jour launch and the vintage punk look created during the makeup demo.