For some, "natural" is just a beauty buzzword. For others, it's a lifestyle. Either way, making a conscious effort when choosing what to use should be of utmost importance. But how do you know if what you're getting is what it claims to be? Ahead, we tackle what makes beauty products natural and find out which ones truly live up to their name.
What does natural mean?
To put simply, natural beauty products are made with natural ingredients — as in those that come from nature. But not all products that claim to be natural are. It's important to choose products that are transparent with what they contain, from where they are sourced to what goes in the bottle.
Choose truly natural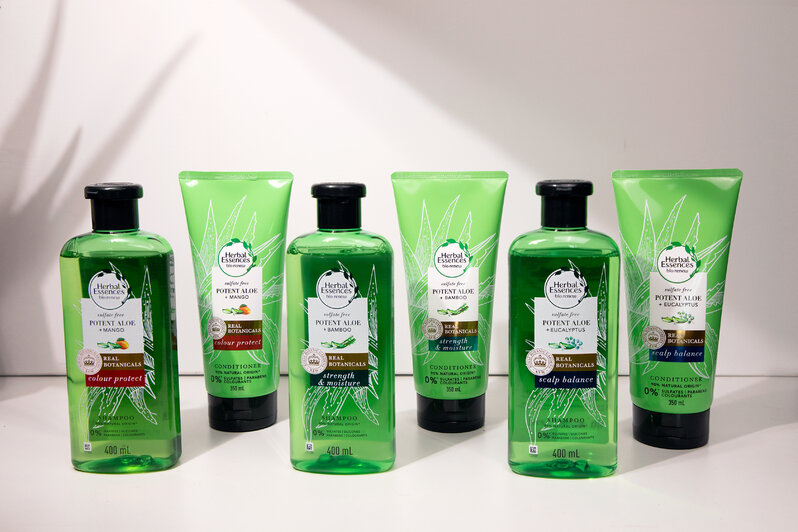 If you're looking to practice this kind of discernment with your hair care products, then look no further than the Herbal Essences bio:renew Potent Aloe collection. All products from the range contain natural Aloe Vera, sustainably farmed — only three leaves are picked at a time! — in a community in Tamaulipas, Mexico. Aside from that fun fact, the Aloe Vera itself is not just natural but also filled to the brim with hair-loving benefits. The species used in Herbal Essences products is packed with polysaccharides and has healing and moisturising properties. Made with a mix of aloe and its core ingredient histidine, derived from fermented corn sugar, each product removes the buildup of free radicals caused by everyday stressors that can damage the hair, leaving you with healthy and strong tresses — powered by plants.
The products' formulas are also endorsed by the Royal Botanic Gardens, Kew, a world leader in plant science, for having real botanical ingredients. Aside from that seal of approval, the formulas are also certified cruelty-free by PETA (People for the Ethical Treatment of Animals).
Now that you're armed with that info, it's time to pick the right Herbal Essences bio:renew Potent Aloe range for you.
Natural strength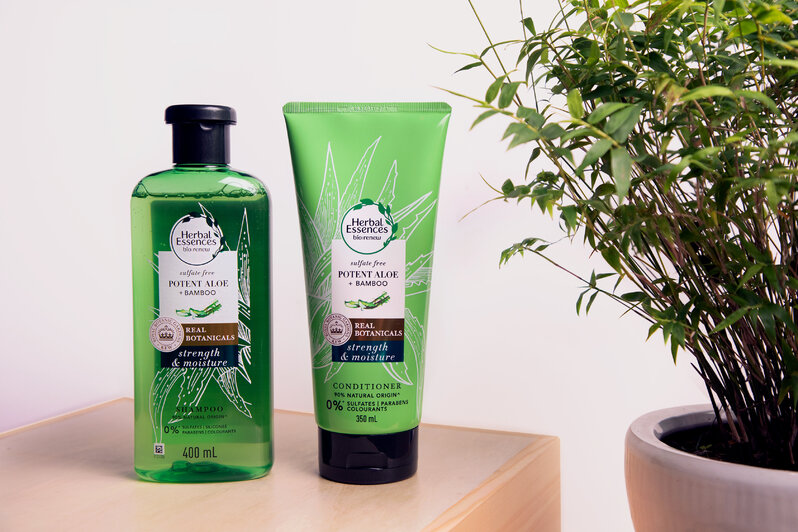 If falling, brittle hair is your problem, the new Herbal Essences Potent Aloe + Bamboo collection will come to the rescue. Its sulfate-, paraben- and colourant-free shampoo strengthens the hair with the help of bamboo while gently cleansing it. It also contains botanical-based antioxidants that protect the hair.
Meanwhile, the conditioner from this collection contains a unique blend of conditioning agents so your hair is not just nourished but also strengthened and given shine. On top of that, you'll feel refreshed all day long after using both because of its invigorating scent of green leaves, water flowers and amber.
Natural balance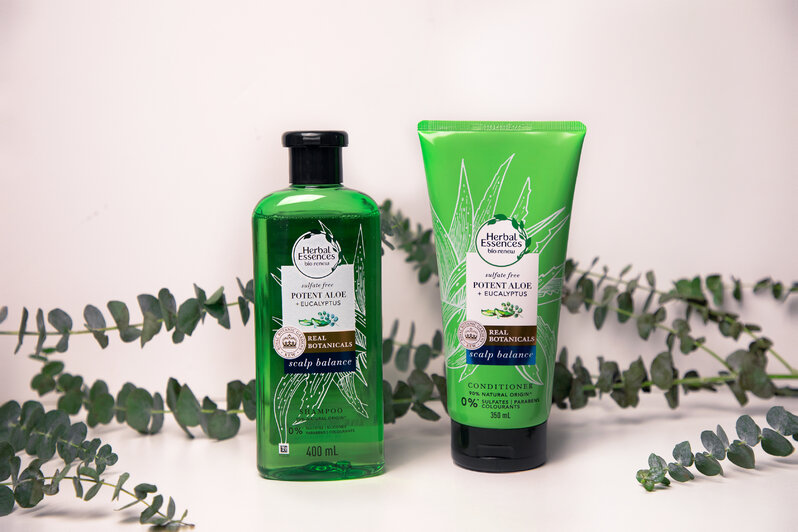 Dry, damaged and dull? Those will be a thing of the past for your hair with the Herbal Essences Potent Aloe & Eucalyptus collection that's made to leave your hair smooth, soft and shiny. The shampoo and conditioner are infused with eucalyptus extract, giving you all its nourishing and balancing goodness. Stay frizz-free by using the shampoo and conditioner that's also rich in antioxidants and has a revitalising scent honeydew melon, cool menthol and white musk.

Natural colour protection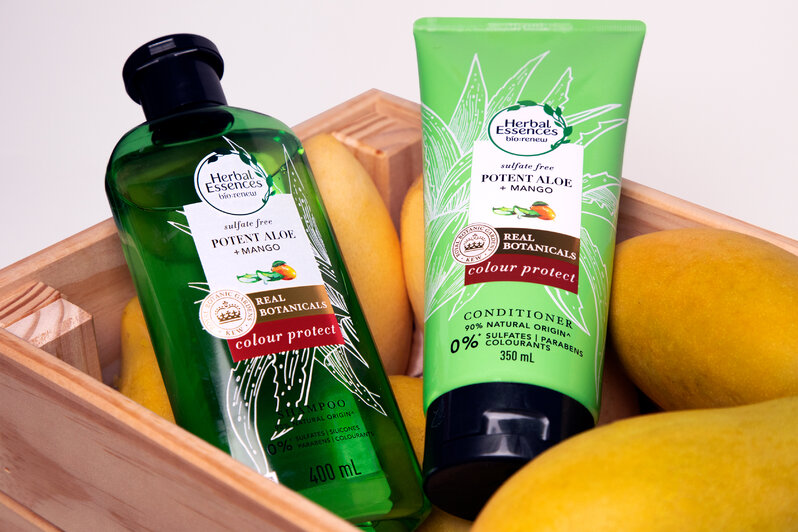 There's also something for those who've coloured their hair (and perhaps suffering from dryness because of it). The Herbal Essences Potent Aloe & Mango collection is great for keeping your hair's colour vibrant. It contains nutrient-dense mango for that extra boost of nourishment. This wash and condition combo also works great for those who want to define and care for their curls. After each wash, you'll be whisked to a tropical paradise through its blend of fruits, sugarcane and white musk scent — a natural experience through and through.
Now that you know what's natural, head to Watsons stores islandwide and online to get the new Herbal Essences bio:renew Aloe Collection.