Rose gold is a colour that isn't a classic yet, but it is just as beautiful and versatile as gold and silver. Over the years it has come and gone in fashion. But thankfully, in this decade, it is back in full force. From dresses to shoes to accessories, the entire fashion industry has once again fallen head over heels this pink-meets-copper combination.
Now, because rose gold has become such a popular shade, finding quality fashion pieces that look both trendy and sophisticated can be a little difficult. So to make things easier for you in your rose gold quest, we have listed five gorgeous rose gold fashion pieces that you need in your life, stat — and the best part: they're all affordable.
--------------------------
Metallic Heels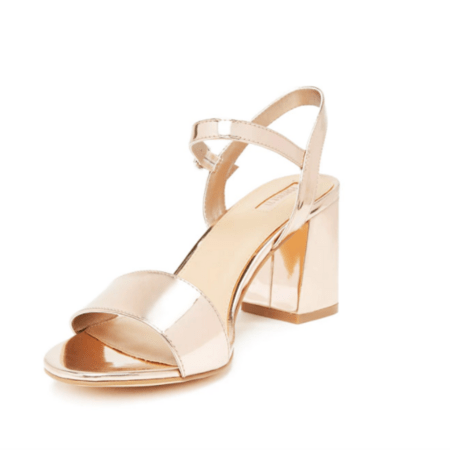 Forever 21 Metallic Strappy Heels, USD29.90 (forever21.com)
By combining two trends –— block heels and rose gold — everyone's favourite brand, Forever 21, was able to create a shoe that would be the "icing on the cake" for a lot of different looks. Which is why, whether you're going out or just heading to the office, you can be sure that this shoe will complement your outfit.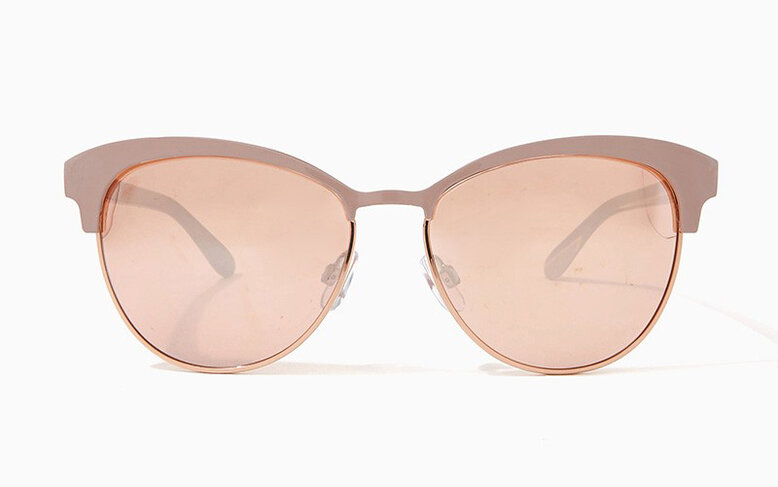 Charming Charlie Throwback Surf Rider Sunglasses, USD9 (charmingcharlie.com)
For those days when you just can't be bothered to put on a full face of makeup, these sunnies from Charming Charlie will complete your look in a second. With its sleek details and flattering frames, these specs will not only protect your eye area but also add a touch of edge to your ensemble.
--------------------------
Phone Case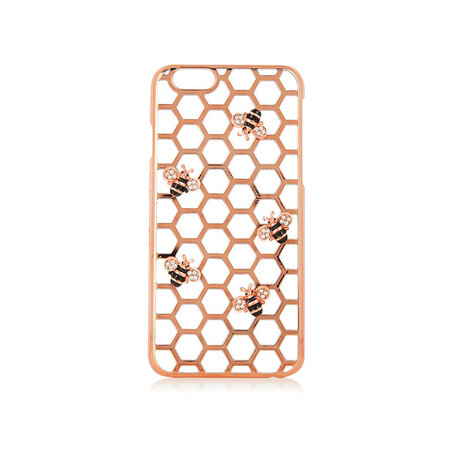 Topshop Rose Gold Bee iPhone 6 Case by Skinnydip, USD40 (topshop.com)
Dressing up your phone has never been cuter. This rose gold bee phone case from Topshop will add style and protection to your iPhone 6 without making it bulky and heavy.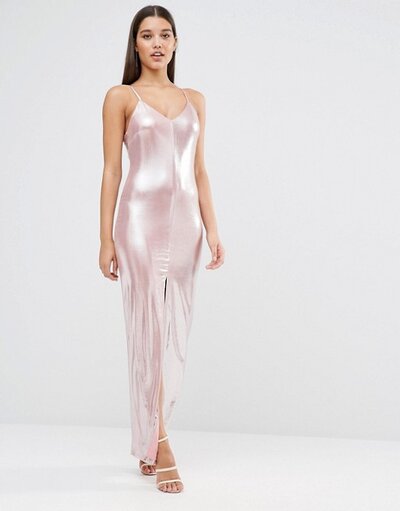 NaaNaa Cami Maxi Dress With Thigh Split In Rose Gold Liquid Metallic, USD49 (asos.com)
Elegant with a hint of sexiness, this NaaNaa rose gold maxi dress is perfect to wear for weddings, balls, and black tie dinners. Plus, its material and undertone will make Asian skin tones glow and pop, so once you slip this on, you can be sure that all eyes will be on you.
--------------------------
Faux Leather Clutch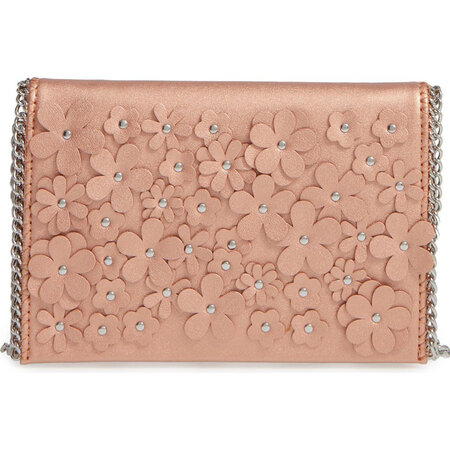 Chelsea28 Floral Faux Leather Clutch, USD49 (nordstrom.com)
If you like a purse that is as versatile as a black handbag, then say hello to the Chelsea28 faux leather rose gold clutch. Perfect for casually running errands or heading to a night out with your best friends, it will stylishly carry all your essentials, thanks to its sleek structure and delicate details.