(Cover photo from: CelineChiam)

If you have a girlfriend or a wife then you know that Valentine's Day is just as important as birthdays and anniversaries. It's one of the few days in the year that you can make your boo feel extra special — more than she already is, of course. But admit it, whenever Valentine's Day rolls around, you have trouble finding her a gift that is equal parts romantic and practical — something that shows her how much she means to you, but something that she'll also be able to use beyond the special day.
Luckily, boys and girls, you no longer have to look any further for
the
gift for your special lady. Ahead we list down the nine things women really want for the day of hearts. And trust us, these spell out "I Love You" beautifully.
--------------------------
SANDOME Cura's Petal Soaps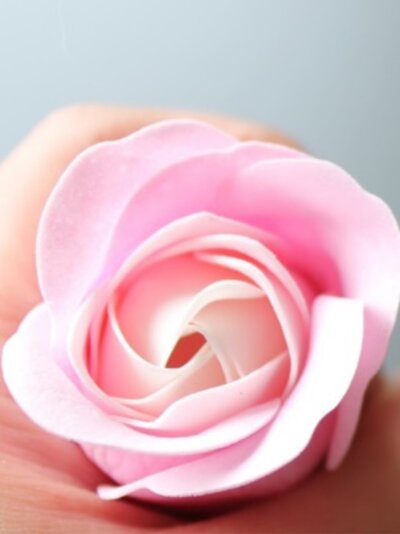 Flowers that will never wilt or lose its colour, will always smell gorgeous, and pamper her skin during a bath — that's SANDOME's Cura Petal Soaps for you! These natural and luxurious soaps will create the most indulgent and pampering bath experience; we bet your lady will never want to get out of the bath.
Goldheart Lovelle Necklace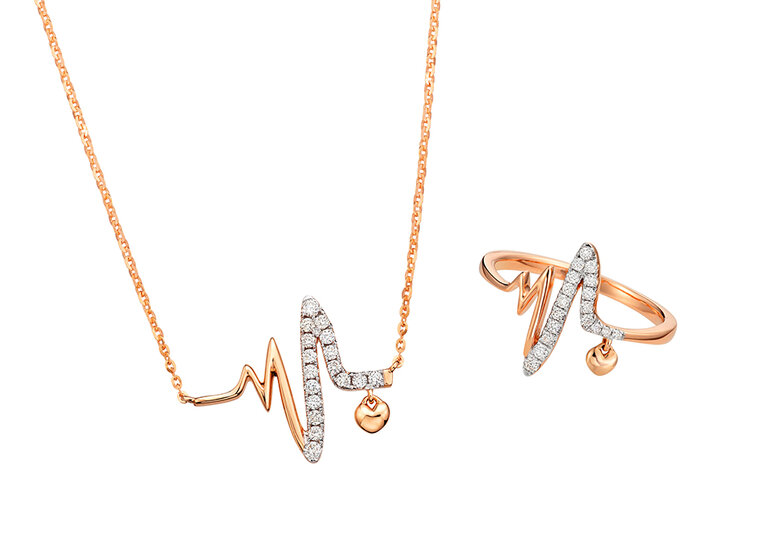 Want to give your
bae
something that says your hearts beat as one? Then this Goldheart Lovelle Necklace is the one you should get. Its beautiful gold tones and diamonds will pull together any outfit she wears and emphasise her OOTDs in the best way possible.
--------------------------
LUSH Cupid Bath Bomb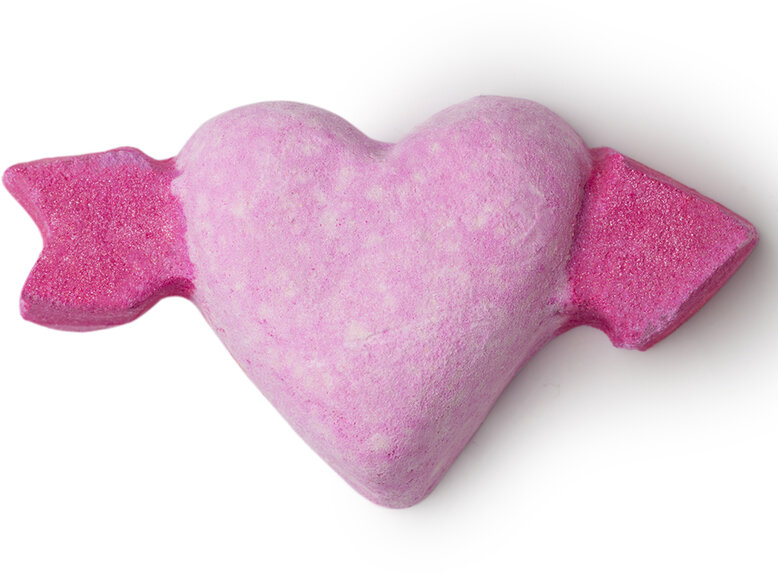 With calming rose and bergamot as its main scent, this romantic bath bomb from LUSH will give your girl the pampering session she deserves. It looks good and is made from organic ingredients. She can also prolong its use by dividing the bath bomb into equal parts.
COACH Flat Card Case in Glovetanned Leather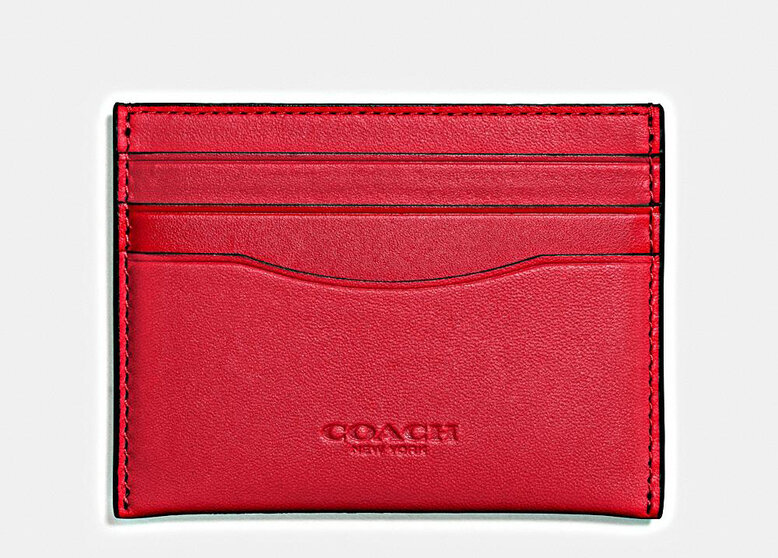 We guarantee that your woman will keep this card case from COACH in her handbag all the time. From the material to the bright colour, this case will keep all her paper and card essentials in one case, and every time she uses it, she'll always remember you. Isn't that sweet?
--------------------------
Crabtree & Evelyn Dark Chocolate and Cardamom Biscuits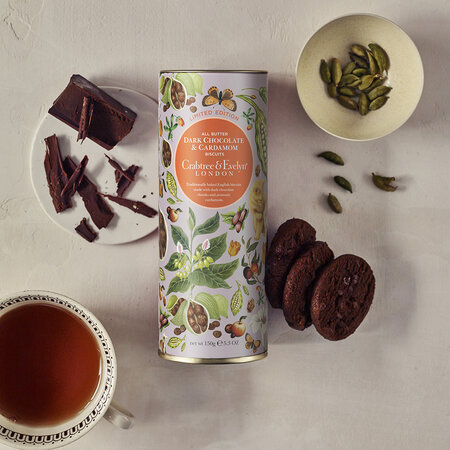 Delicious, sinful, and delectable — if your girl is a foodie or a chocoholic, these biscuits from Crabtree & Evelyn will make the perfect dessert on your romantic date. Containing dark chocolate chunks and aromatic cardamom, you can be sure that both you and your lady won't be able to put these down.
RISIS Love Story Bracelet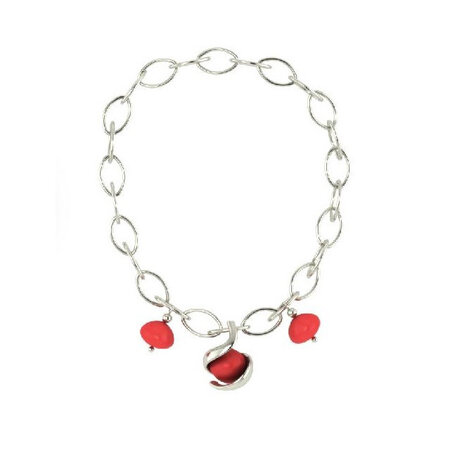 Combining red and silver, this bracelet is perfect for gifting on Valentine's Day as its deep charms represent "wholesome and complete love." It will make the perfect accessory to numerous ensembles she comes up with as the silver bound neutralises the boldness of the reds.
--------------------------
Prada Minimal Baroque Sunglasses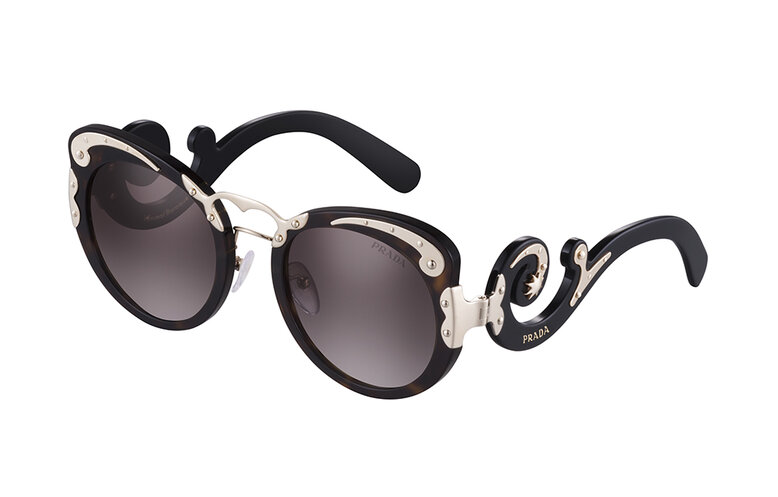 These Prada sunglasses are whimsical, edgy, and fashion-forward; the kind of pair your fashionista girlfriend or wife would definitely want and love. It will make an excellent addition to her wardrobe and she'll love you even more since this pair can transform any look in an instant.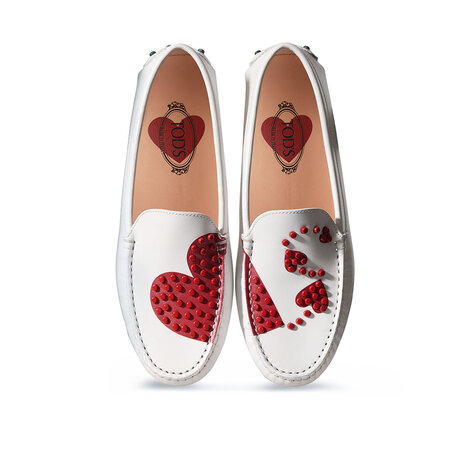 A limited edition heart-embossed TOD'S moccasin is a pair of shoes your love will, for lack of a better word,
love
. From its white leather material to the brightness of the hearts, this style is a must-have and must-give this Valentine's Day.
--------------------------
RIMOWA Limbo Beauty Case in Creme White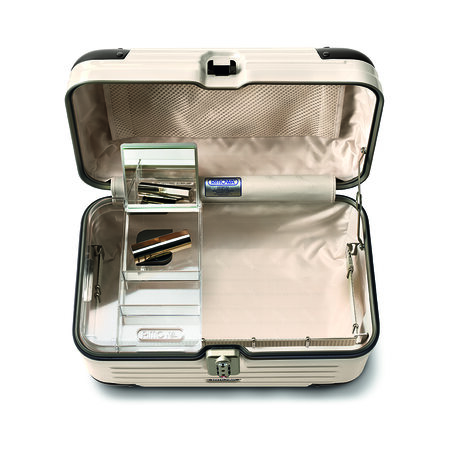 Is your lady love always travelling? Is she always having a hard time stuffing all her beauty products into her suitcase? Then we can guarantee that she will fall in love with this RIMOWA Beauty Case. Its elegant design makes it the perfect travel companion, and its intelligent features, such as clearly arranged partitions and compartments, will easily store all the makeup and skincare products she'll be bringing with her.
--------------------------
Need more gifting ideas? Visit our gift finder here.