Wristwatches are functional and fashionable accessories that are fit to match any outfit and mood. And through the years,
Esprit
has given us timepieces that are versatile and elegantly crafted.
And now, this new interpretation of a timeless classic is guaranteed to spark everyone's interest.
Esprit's ES109092002 Timepiece
has lugs studded with little crystals that securely hold each end of the sporty three-row metal bracelet. Its bezel is adorned with a wreath of sparkling crystals which surrounds the classical round case.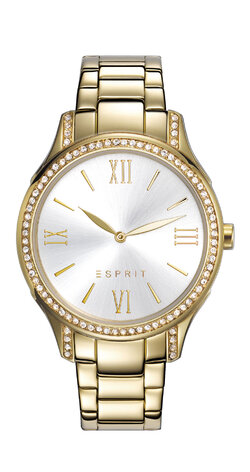 Boasting large indices and Roman numerals, similarly the dial plays with the combination of straight lines and glamour which makes this watch into an absolute 'must-have' that won't quickly go out of fashion. Available as an exclusive Ramadan set with a matching chain wristlet in yellow gold, this is also available in silver and rose gold.

--------------------------
Esprit Timepieces are available at Solar Time & Time Couture boutiques and all fine watch retailers in Malaysia.